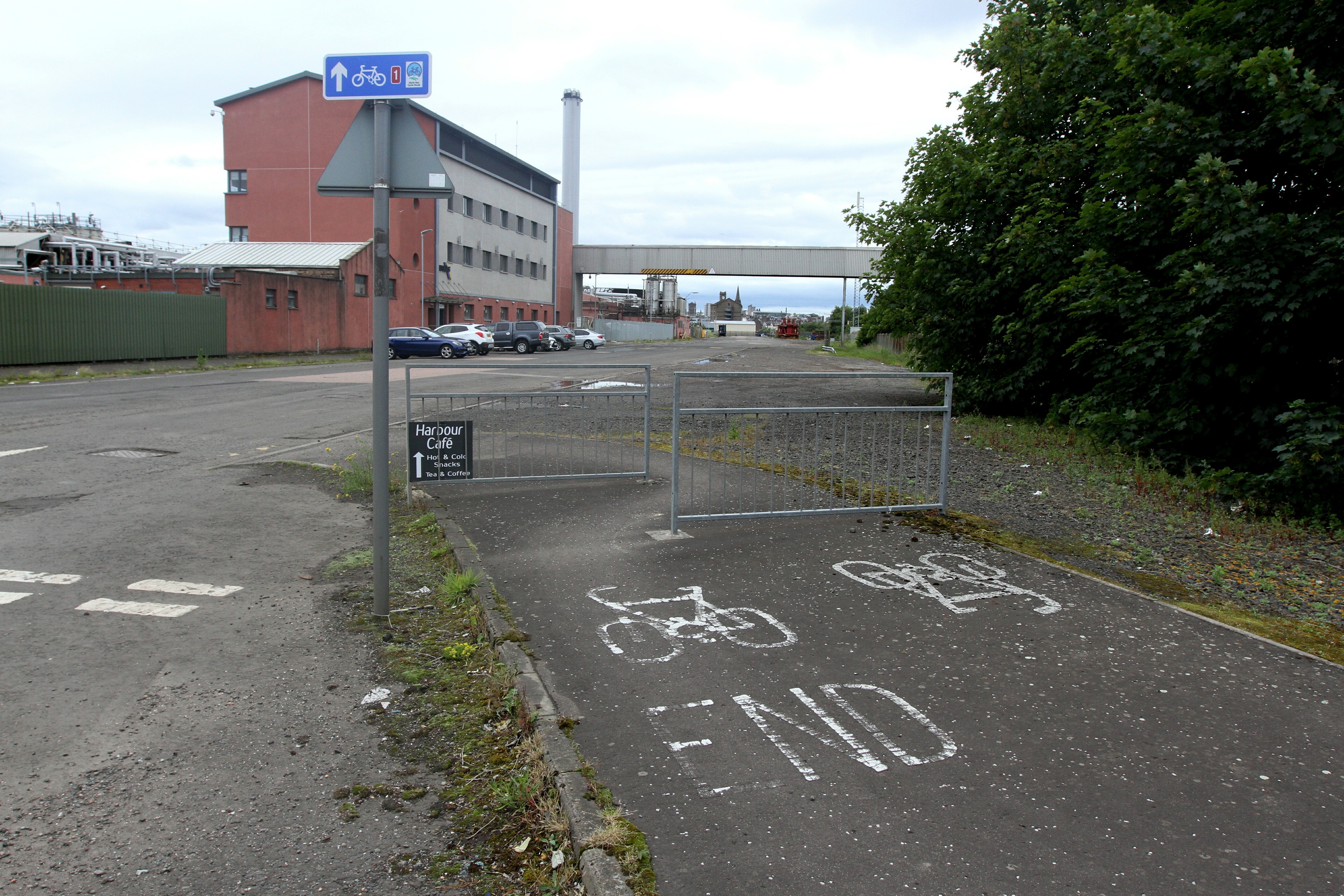 A consultation on how to improve Dundee's neglected docks area has been launched by the city council.
The local authority plans to widen and resurface the cycle path running through the area, as well as opening it up to pedestrians.
Residents are invited to submit their views on issues such as street lighting and flood defences, among other topics.
A spokeswoman for Dundee City Council said: "The survey is primarily going to be used to collect 'before' and 'after' opinions.
"Before we begin the work, we want to know what people like and what they don't like about the area.
"Plans are already in place for what we're going to do, but if there are particular issues, such as lighting and flooding that come up a lot, then we will take a look at those."
Dundee City Council will work in conjunction with Forth Ports Ltd to carry out the work.
Bill Newcombe, chairman of the City Centre and Harbour Community Council, said that the main issue in the area was the weeds and general "lack of maintenance" around the harbour.
He said: "Before the council gets a 'new toy', they need to maintain the old.
"Resurfacing the cycle path sounds like a good idea, but there is little point in doing that if the rest of the area looks dreadful.
"The harbour is one of the first things people see when they come to City Quay, and it's overgrown with weeds.
"We've been lobbying the council to sort it out for ages — it doesn't take much money."
Earlier this week, a Dundee City Council spokesperson said officials would be happy to meet with Mr Newcombe to discuss his concerns.
The community council's secretary, Sheena Wellington, added that as well as improving the path, there needs to be "better awareness and education" for all pavement users.
She explained: "I have just come back from a visit to Hamburg and Bremen, two cities which seem to have no problem accommodating pedestrians, cyclists and motorists.
"One thing I did note was that those cycling in the pedestrianised area of Bremen did not feel the need to race around, as I have frequently seen bikers doing in our city centre, but rode at a moderate pace, looking where they were going.
"Cycle paths are only part of the story — better awareness and education for all road and pavement users is just as important."