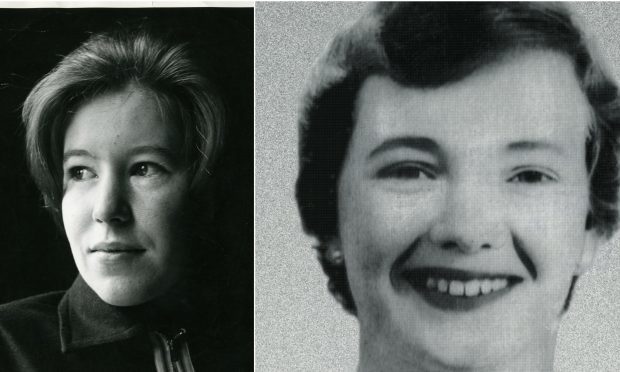 A pupil caught up in the tragic events at St John's 50 years ago has described Nanette Hanson as "an angel".
Aged just 15 when gunman Robert Mone burst into her classroom, she remembers how Mrs Hanson remained "amazingly" calm as she sought to protect her pupils.
Breaking her silence on that fateful day for the very first time, the now 65-year-old said: "I can see her face right now, just an angel."
She added: "She was very, very quiet spoken, very nice, just a typical teacher but nice. She didn't raise her voice or anything. And in those days you didn't like a lot of the teachers."
The grandmother, who did not want to be named, credits Mrs Hanson and Marion Young with saving her life and those of her fellow pupils – many of whom she remains in contact with.
"It was a normal afternoon, somebody came to the door. I just thought it was another teacher and all of a sudden he came in with his gun. We thought it was a joke. Everybody thought it was a joke and we laughed," she recalled.
VIDEO: St John's shooting 50 years on – Police sniper 'had Robert Mone in his sights, but wasn't ordered to shoot'
St John's heroes prevented mass shooting, says veteran Dundee reporter
https://www.thecourier.co.uk/fp/news/local/dundee/536325/robert-mone-enraged-officers-wanted-murder-gunman-following-st-johns-shooting/
"When he shouted, you knew by the tone of his voice that it wasn't a joke. And then reality hit home and everybody sort of froze, silence, and then the fight coming."
He ordered them up against a wall before they were forced into an anteroom, used as a changing room for the class.
"She (Mrs Hanson) was quite calm. She was amazing. I think she saved our lives actually.  She was so calm and she just kept asking him to let us out," she added.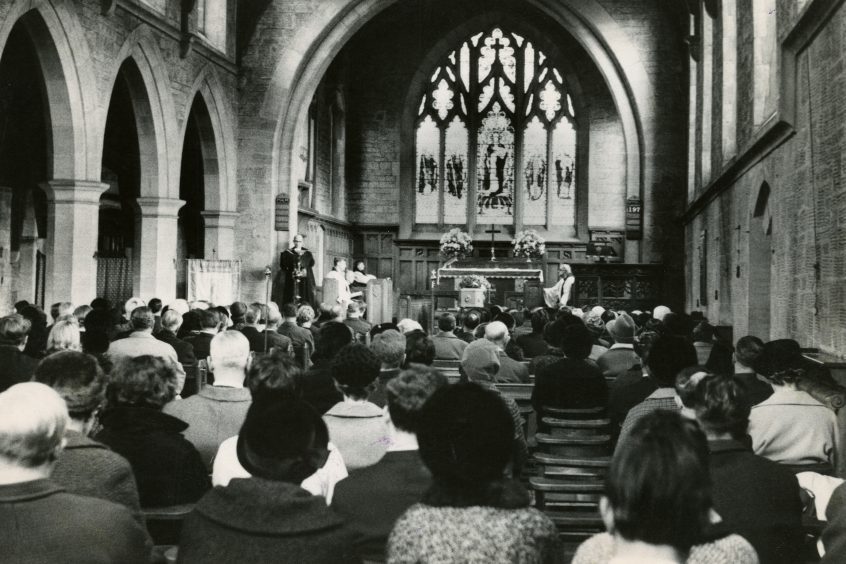 "It was frightening but it was like 'Is it really happening?' You were just frightened. We were all huddled together in the wee room. Some girls were crying. And then he kept asking for the girl. For Marion Young.
"She pleaded with him to let us out as well. She saved our lives as well and she tried to save the teacher's life."
Mone had been expelled from St John's several years before and many believe his motivation was to exact revenge on a teacher there – but the classroom itself was picked at random.
He is said to have raped one girl and sexually assaulted another during the ordeal, and have attempted to shoot both Ms Young and Mrs Hanson at point blank range during their exchanges, the gun misfiring on both occasions.
Mrs Hanson was posthumously awarded the Albert Medal for her bravery on the day. Ms Young was given the George Medal at Buckingham Palace for a "most courageous act".
It wasn't until the former St John's pupil arrived home, having been treated at Dundee Royal Infirmary for shock, that she heard the news of Mrs Hanson's death.
"You just couldn't believe it, because in the back of your mind you just thought it was a wee game he (Mone) was playing," she said.
"You never forget. Anything that happens in Dundee – murder, killing – you just get that flashback of it. It doesn't me bother me, but it's still there. I know some people were affected really affected by it. Everybody has got different strengths."