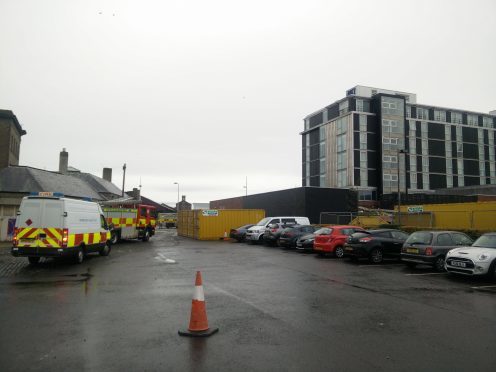 A leading Dundee hotel was evacuated on Tuesday morning after a fire broke out on the roof of the building.
Fire crews were called to the Apex Hotel at City Quay at 8.32am after the sign on top of the building caught fire.
Around 6 fire engines and several police outside the Apex this morning with everyone evacuated. Hopefully everyone okay! pic.twitter.com/uL9mDDRzki

— Dan Cargill (@DCargillDACC) November 7, 2017
No one was hurt in the incident and the blaze was extinguished within minutes.
Station manager Vincent O'Donnell said: "It appears to have been a fire on the roof of the sign.
"Our crews quickly got to it and managed to put it out thankfully, otherwise it may have turned into something more serious."