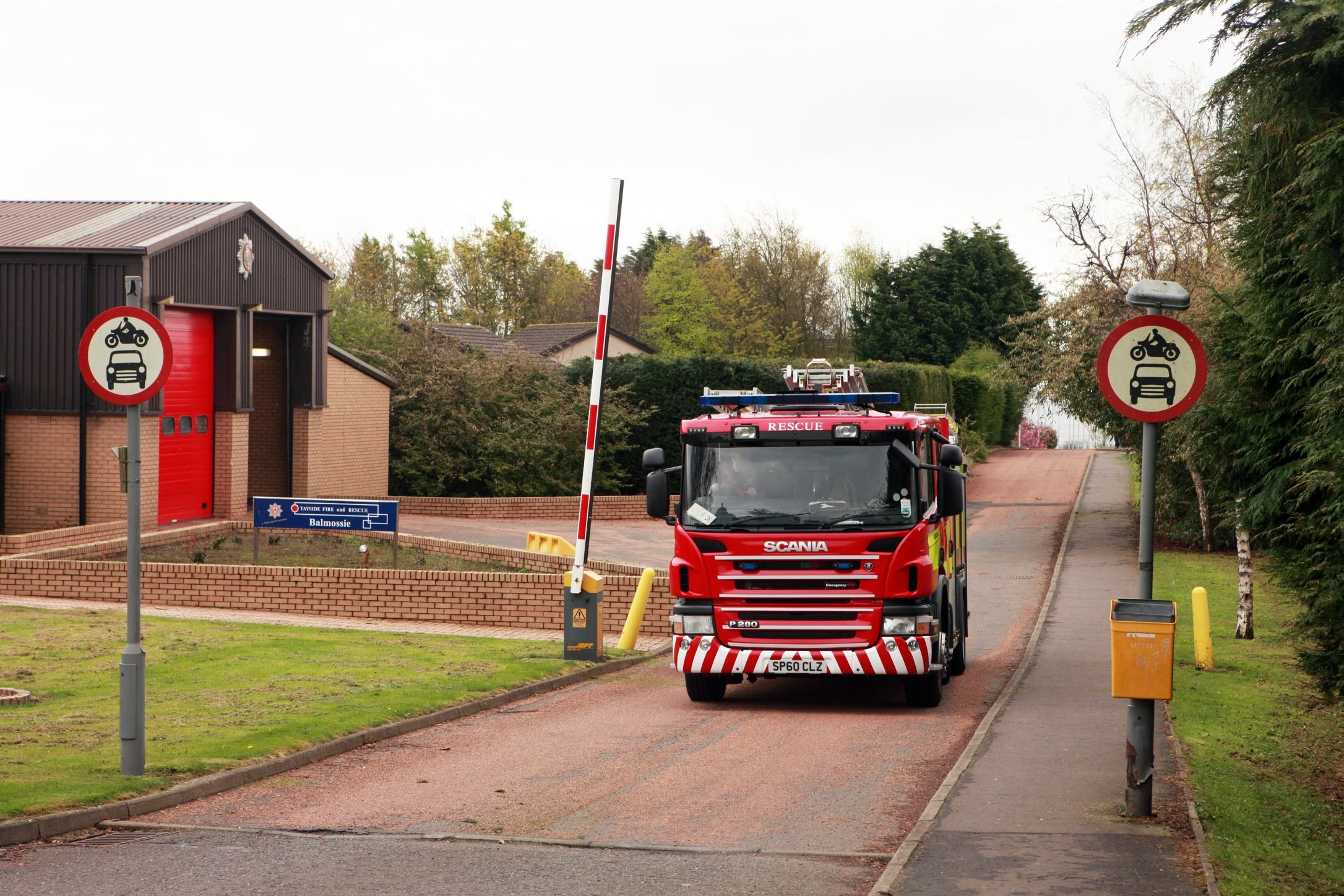 A North East MSP is to meet with one of Scotland's most senior firefighters to discuss concerns over the future of Dundee community fire stations.
Liberal Democrat representative Mike Rumbles will question Scottish Fire and Rescue Service (SFRS) deputy chief officer Iain Bushell early next month.
Mr Rumbles will ask for assurances on the fate of Dundee's four stations, Macalpine Road, Blackness Road, Kingsway East and Balmossie.
Concerns were initially raised by local councillors after SFRS area manager Colin Grieve admitted he "can't give assurances" on the future of Broughty Ferry's Balmossie Station.
Mr Rumbles said: "I welcome this opportunity to speak to the deputy chief officer in person.
"He has reassured me that no decisions have yet been made and that none will be until the Scottish Fire and Rescue Service have conducted a full and meaningful public consultation.
"He has warned me, however, that a new model is being discussed for the city.
"There is always room for improvement but the fire service in Dundee has been working well.
"It is disturbing that financial pressure and Scottish Government centralisation could now force a reduction of the whole-time service in the city. I have yet to receive a response from the minister on this matter but I have made my concerns very clear."
Broughty Ferry councillor Craig Duncan said: "What matters now is for the Scottish Fire and Rescue Service and the Scottish Government to give a full commitment to local people that there will be no reduction in the service for Dundee.
"So far, we have had neither reassurances nor clarity from either the officers or the ministers responsible.
"The station in my own ward at Balmossie has a long history and decades of service in the community and across the city. That this is under threat, not for the first time, is totally unacceptable."
Mr Bushell said: "I look forward to meeting with Mr Rumbles next month to address his unfounded claims regarding the vision to transform the Scottish Fire and Rescue Service.
"Mr Rumbles has also sadly failed to acknowledge that the national Service, of which he is so critical, has ensured Dundee has benefited from investments in both the new £2.5m North Operations Control and  £3.75m Asset Resource Centre, this year alone.
"The Scottish Fire and Rescue Service exists to save lives and our priority will continue to be the safety of the people of Scotland.
"Let's be very clear. The Scottish Fire and Rescue Service is leading by example within the public sector in Scotland in setting out an inspiring vision for the future.
"We have a simple choice – we transform and do so much more for communities or stay the same with an outdated delivery model and leave Scotland exposed to new risks.
"We have driven down fires in Scotland but we now need a more efficient and effective model to allow us to respond to these emerging risks, such as severe weather.
"In return for this new role, our valued firefighters would receive an improved recognition package beyond that offered anywhere in the UK.
"The solution we are proposing will ensure the combined resources of the UK's largest fire and rescue service are in the right place, at the right time – despite the greatest public finance challenges in decades.
"It is right that we have a conversation with our staff and communities. Indeed, our vision and plans have been openly published for some time now on our public website."