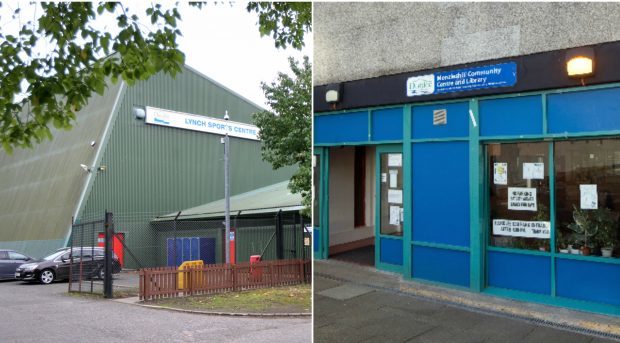 Police think that break-ins at two Dundee community facilities this week may be linked.
A fire door was forced open at the Lynch Sports Centre on Monday, January 15 at about 1.50am.
And on Wednesday at 12.30am the Menzieshill Community Centre on Orleans Place was broken into, with windows smashed during the incident. However nothing was taken.
Officers said they "cannot rule out" that both break-ins are linked.
A police statement read: "In both incidents, the alarms activated which may have disturbed the perpetrators before they could take anything else.
"Although these incidents happened on different nights, we cannot rule out a possibility that they could be linked.
"If you have any information which could assist us with either enquiry, please call 101 or speak with any police officer.
"Also, information can be given anonymously through Crime Stoppers on 0800 555 111. Our references are CR/1228/18 (Lynch) and CR/1297/18 (M.C.C.)."