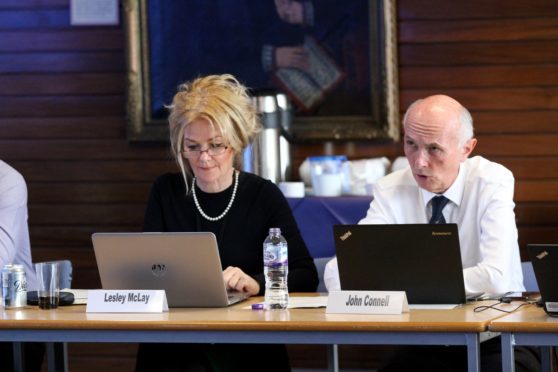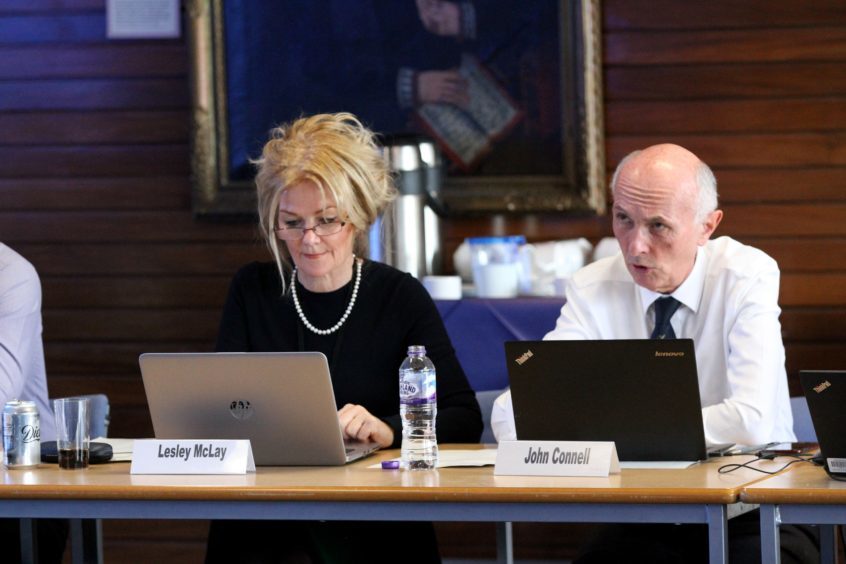 NHS Tayside chief executive Lesley McLay is facing fresh pressure after revelations the health board plundered charity cash to shore up its ailing finances.
Bosses funnelled more than £2.7 million from a cash pot made up of public donations and bequests in wills to bankroll running costs normally funded from a core budget.
The cash-strapped health board took some of the funds, which are usually spent on patient comforts such as children's toys or day rooms, to pay for existing projects after being faced with a funding deficit in 2013-14.
It has emerged Ms McLay, who was also chief executive at the time, was in the room when a decision was made to suspend NHS Tayside's own constitution so the funds could be "retrospectively allocated".
Dundee-based MSP Jenny Marra said the board's actions constitute a "huge breach of trust with the people of Tayside, who raise money in good faith for patients' comfort".
"We need a change of leadership at the top of NHS Tayside," she said.
"This is the latest in a series of huge errors in financial management at the health board and I think there is a real loss of confidence in people at the top."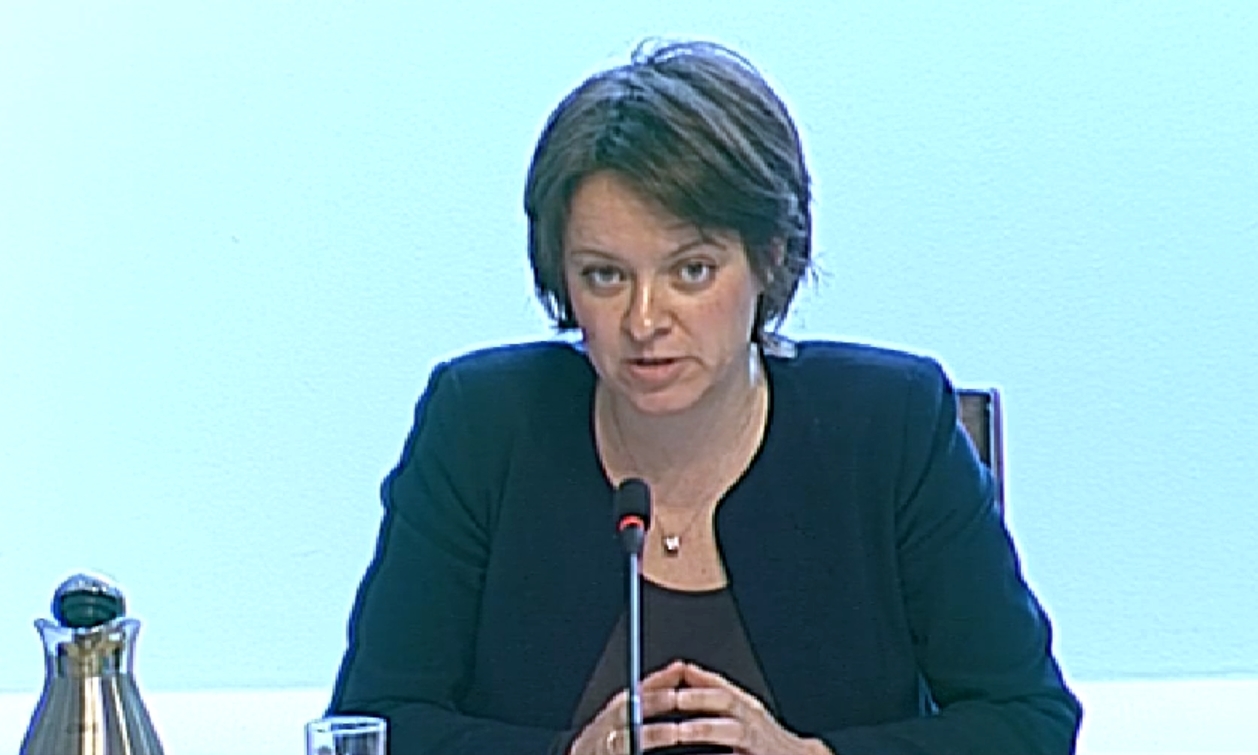 Ms Marra added that there is now a "culture of fiddles" at NHS Tayside and a board "prepared to use charitable donations to make the books look better".
Opposition politicians have called on Health Secretary Shona Robison, who represents the Dundee City East area, to launch a "root and branch review" of the health board's finances.
North East MSP Bill Bowman said: "The SNP Health Secretary, in her own back yard, has gone missing without action since the eHealth scandal came to light.
"She must begin an independent, forensic root and branch review of Tayside health board without delay."
The Courier attempted to contact Ms Robison to ask if she was previously aware of NHS Tayside's constitution being suspended in 2014 and whether she still had faith in Ms McLay to carry on in her role.
A spokeswoman said the Health Secretary was "unfortunately unavailable for interview" but insisted the retrospective use of endowment funding will form part of the externally-led review of the governance of NHS Tayside finances.
She added: "NHS Scotland endowment funds operate within legal frameworks regulated by the Scottish Charity Regulator and the Scottish Government expects trustees to comply with the requirements of the legislation."
Call for full probe into "shocking" reports that NHS Tayside bosses dipped charity funds to plug ailing finances