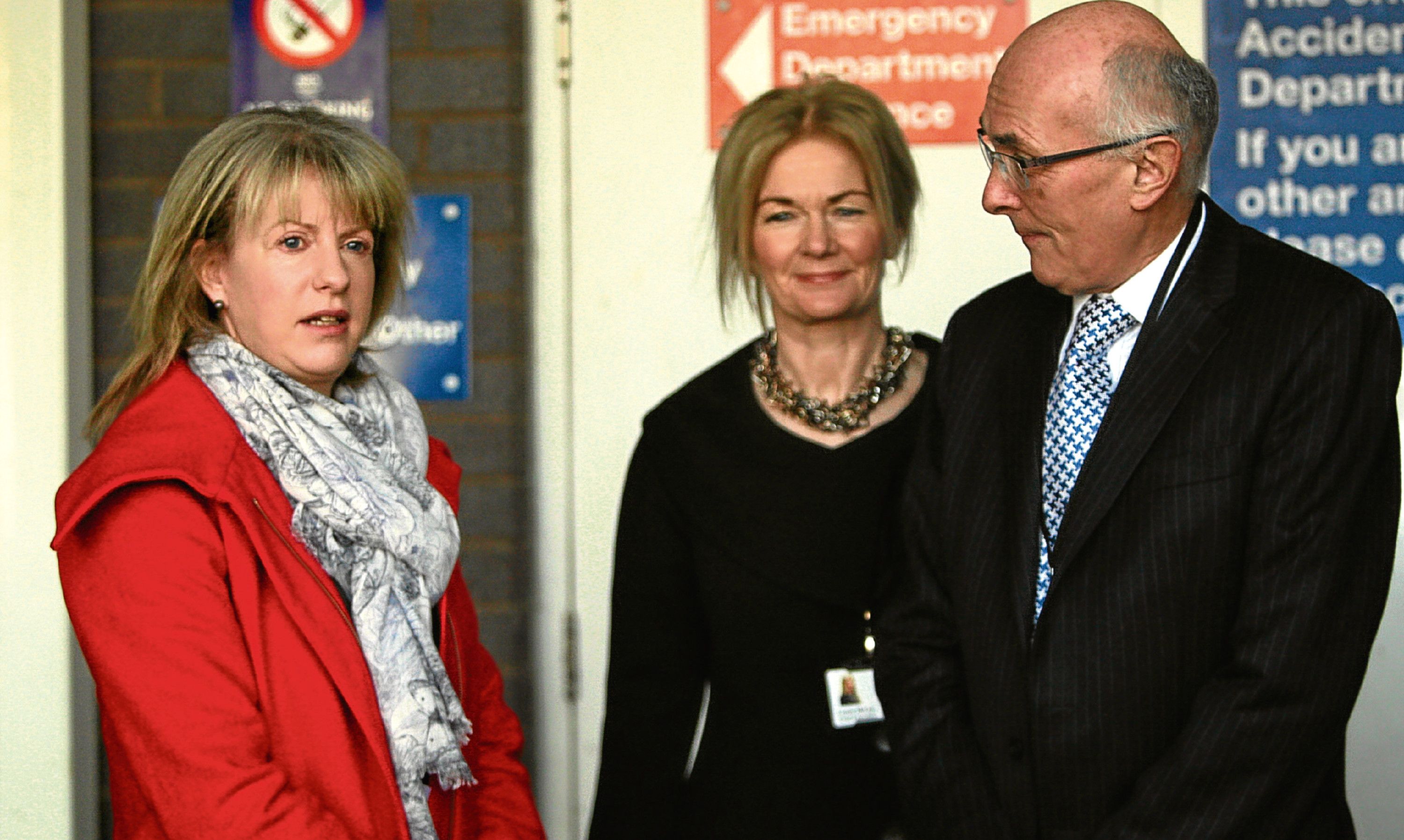 The chairman of NHS Tayside has become the first casualty of the health
board's latest financial crisis.
Professor John Connell – who took the position of chairman of the board a year and-
a-half after the charity cash "scandal" happened – was asked to resign by Cabinet Secretary Shona Robison late on Thursday evening.
Speaking exclusively to The Courier, Prof Connell – who prior to his tenure of the health board led a distinguished medical career with institutions including Dundee
University and the Western Infirmary in Glasgow – said he had ordered an external review into the irregularities recently brought to light.
He said: "I am disappointed the Cabinet Secretary Shona Robison has seen fit to take this course of action and in this manner without speaking to me first.
"The current issues being faced by the board had taken place 18 months before I became chair. We have taken active steps to address the issues around governance in an appropriate way, including ordering an external review.
"It has been a great privilege to serve as chair of NHS Tayside during such challenging times and I remain confident staff will be able to deliver the highest quality of care for the people of Tayside."
Speaking before Ms Robison called for his head, he had backed his beleaguered chief executive Lesley McLay but insisted "the sooner the better" for a probe into the "unusual" allocation of charity funds.
Scottish Government steps in to force immediate action to 'strengthen the leadership' of NHS Tayside
Prof Connell gave his support to Ms McLay after it emerged she was in the room when the decision was made to suspend NHS Tayside's own constitution so donated cash could be "retrospectively allocated" to fill funding gaps.
He refused to be drawn on the appropriateness of retrospectively allocating the funds, which he conceded was "unusual", or changes to the constitution that facilitated the move, until the conclusion of an externally-led review.
He said his "present understanding" was that the endowment funds were used "in the manner that would be intended" but wanted to be given assurances on whether it was correct for money to be given to projects previously approved in the core budget.
He also said it was unfair to blame Ms McLay given she took over just days before the decision was made to suspend the health board's constitution.
"I don't think one can put the blame for this at Lesley McLay's door," Prof Connell said.
"This decision was driven through by the now-retired finance director who came before Lindsay Bedford and the meeting was chaired by Sandy Watson, who sadly died some years ago."