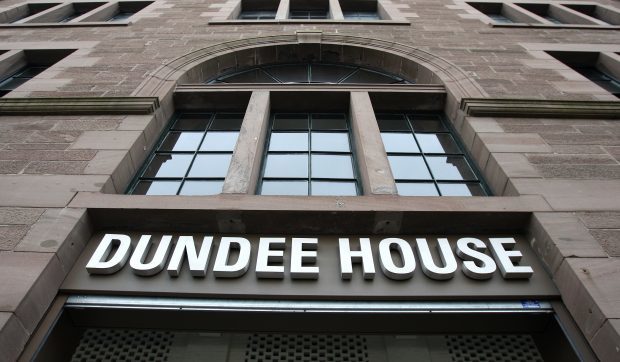 Staff at Dundee's new national social security hub will be housed at the city's council headquarters, it has been revealed.
Some local authority workers will be asked to move to other offices after councillors agreed an 18-month deal to host Social Security Scotland at Dundee House.
Dundee City Council confirmed it will lease the entire second floor of the Lindsay Street property to the new welfare agency on an interim basis while efforts to find it a permanent home continue.
However, the administration stopped short of saying how many staff would need to be moved, which departments they would come from and what alternative sites they would be sent to.
Council leader John Alexander said: "We have been working closely with the Scottish Government to help them establish where the headquarters for Social Security Scotland will be based in the city.
"We have agreed to lease the second floor of Dundee House for an interim period of 18 months.
"Our staff have been informed of this and where appropriate have been relocated to other council properties."
He added: "We will continue to work in partnership with the Scottish Government to establish a permanent location for Social Security Scotland in Dundee."
Holyrood is set to take control of 11 key benefits through a new Social Security Scotland system, with around 750 positions up for grabs in Dundee by 2021 after the city was chosen to host the agency's headquarters.
However, the process has been wracked with controversy after auditors found the Scottish Government had not clearly set out the total bill for putting the powers into practice.
Social Security minister Jeane Freeman also faced criticism after admitting she did not know where the agency's new Dundee headquarters would be based, despite launching recruitment for the first tranche of workers.
A Scottish Government spokeswoman said: "Dundee City Council already provide a number of front facing services from Dundee House and co-locating provides the agency an opportunity to sit side-by-side with those and provide face-to-face support for those who want it.
"The Scottish Government will now commence detailed planning and arrangements to prepare these premises for staff."
She added: "A business case, including detail on how best value is being achieved, will be published by the agency within the next 18 months."