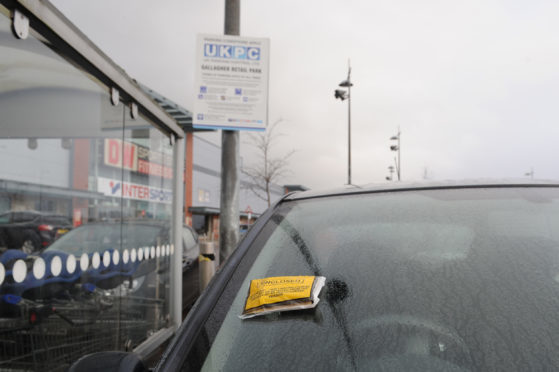 The company in charge of a Dundee car park dubbed a hot-spot for "unfair" ticketing practices has been suspended by the DVLA over allegations of UK-wide "data misuse".
Multi-million pound firm UK Parking Control, which runs more than 2000 car parks around the country, has been the subject of anger by motorists using the Gallagher Retail Park facilities.
The company has, in the past, launched a number of  small claims cases against drivers who allegedly failed to display tickets at the retail park, but were later abandoned and an "urgent review" was launched by the owners of the site.
It has now been revealed by the DVLA that parking attendants misled drivers in various parts of the UK, telling people they would be pursued for fines despite the company being temporarily prevented from accessing drivers' details.
The temporary ban had been imposed by the DVLA after UKPC admitted to faking time stamps on tickets to catch out drivers in 2015.
The parking company is now suspended again while a further investigation takes place.
This means they cannot access vehicle keeper details from DVLA and, if subsequently reinstated, cannot access details for the period during which they were suspended – essentially making any fines during that period unenforceable.
A DVLA spokesman said: "We have suspended UKPC while we investigate concerns.
"While this is ongoing, it would be inappropriate to comment further."
UKPC have been contacted for comment.