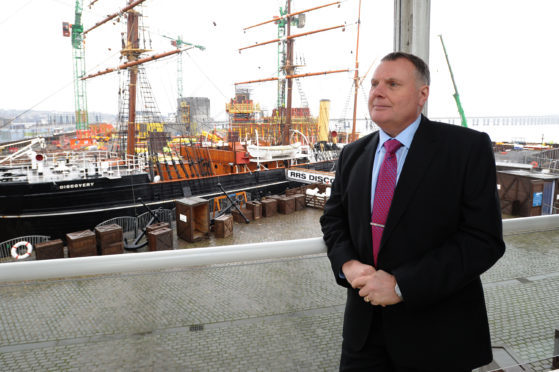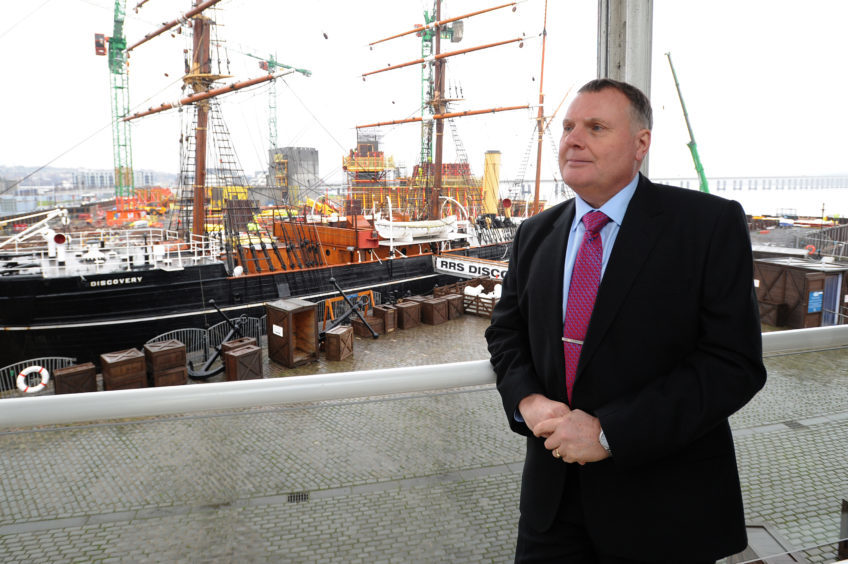 Mike Galloway, the man who has masterminded the £1 billion regeneration of Dundee's waterfront, is to retire.
Dundee City Council has begun recruiting for Mr Galloway's replacement as executive director of city development.
Mr Galloway, who joined Dundee City Council in 1997, helped draw up the master plan for the regeneration of the city's waterfront, which was approved in 2000 and is now halfway towards completion.
An advert for the role, which comes with a salary of between £106,091 and £112,593,  was posted this week.
City development convener Lynne Short paid tribute to Mr Galloway.
She said: "He has changed the face of the city and has used a lot of skill and determination to do that.
"We can only admire that someone has had such an impact on the city.
"No one can overestimate what he has done for Dundee. You look at James Thomson and what he did for Dundee before the First World War and hopefully history will be as kind to Mike Galloway."
The SNP councillor added that whoever is chosen as Mr Galloway's successor will have "big shoes to fill".
The city Council is seeking an individual with a "track record of delivering major projects".
Its advert states: "Our executive director of City Development is retiring and we are looking for his successor.
"While the Waterfront remains a major focus, City Development has a wide range of service and corporate functions, with responsibility for engineering, transportation, economic development, planning, street lighting and fleet.
"You'll have a track record of delivering major projects and providing quality services so you'll be an excellent leader, manager and team player.
"These are exciting milestones for the city – but there is still much to be done to ensure that the once-in-a-generation opportunities the waterfront promises are delivered.
"And it's not only the waterfront which makes this a pivotal period for Dundee's economic fortunes. Major projects such as the Tay Cities Deal offer similar potential over the coming years."