Hot weather accompanied by "lots of sunshine" will return to Tayside and Fife next week, according to forecasters.
The Met Office said while it is too early to predict another heatwave like the one experienced in late June into early July, temperatures are expected to be "several degrees" above the average for early September next week.
Conditions in the "low-twenties" will return to Scotland, with blue skies and sunshine predicted across Tayside and Fife.
An area of high pressure is predicted to bring the the hot weather back to the UK at the start of next week.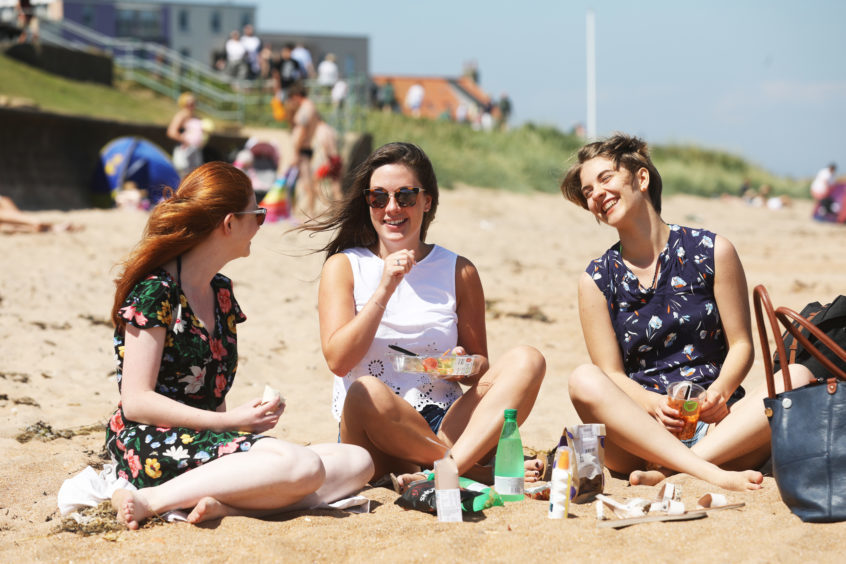 The fine conditions are due to begin on Monday and endure throughout the week.
The average temperature for Scotland in September is 16.6C, and 13.9C for Perthshire, however the Met Office said next week will see climes of 20C and above.
It has felt rather cool over the last few days, but we can see that by the weekend temperatures will reach the mid 20s for many, which is very warm for the time of year ? pic.twitter.com/ow6bgb0STk

— Met Office (@metoffice) August 29, 2018
Met Office meteorologist Mark Wilson said: "It will be turning warm over the next few days as we head into the weekend. It won't be a heatwave but the temperatures will be back into the low-twenties.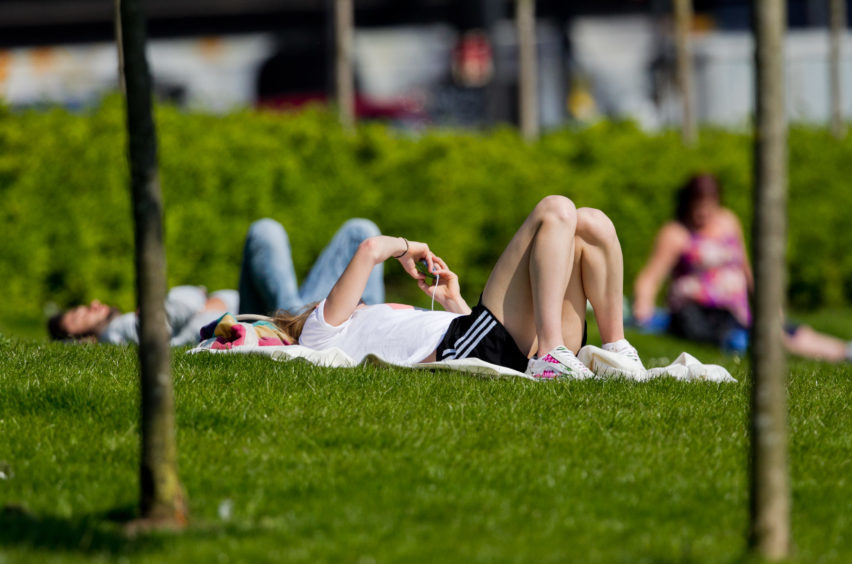 "This weekend Saturday is quite cloudy, with the odd spot of rain, Sunday is better for brightness, but it is more around week – that's when pressure starts to build.
"As we look further into next week I think the story will be fine weather. There will be odd cloudier spells but generally the emphasis is on mostly dry weather.
"It is staying rather warm. Temperatures are going to be remaining in the low-twenties. We wouldn't be calling it a heatwave, not at this point.
"It will be feeling very warm, it is going to be warm and sunny. The emphasis is on fine weather accompanied by some warm weather, but at nights it could be quite chilly.
"I think the main thing is high pressure will be very much dominating the weather, you are talking about lots of sunshine."
Mr Wilson added: "It is above average. For September the average daily maximum for the whole of the UK is 19.1C. Scotland is 16.6C.
"(Next week) you are talking about temperatures in the low-twenties, so it is several degrees above that.
"The August daily maximum for September in Perthshire is 13.9C, August is 16.6C."
WARMTH RETURNING . . .

Windy says signs of SOME WARMTH returning on Sunday 2nd Monday 3rd Tuesday 4th with highs hovering around 20/22 degrees, possibly WARMER on Monday Tuesday

So that's SOME WARMTH returning, which is not the same as it's a Heatwave ???????

— Windy Wilson (@WindyWilson88) August 29, 2018
Still 10 days away . . . But I don't do long rangers eh ? pic.twitter.com/r0T9njeRl1

— Windy Wilson (@WindyWilson88) August 28, 2018
However he added there is some "uncertainty" around exactly how things will pan out beyond next week.