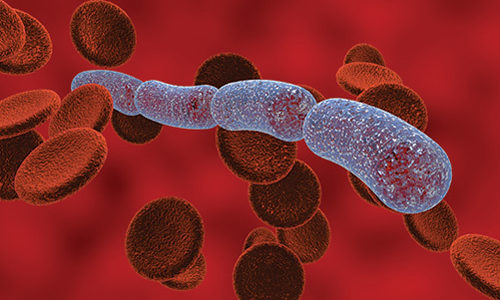 The number of cases of potentially deadly sepsis in Tayside has gone up in the past year.
There were 904 patients diagnosed with the blood-borne disease compared to a previous high of 788 in 2016/17.
The life-threatening condition occurs when the body's immune system goes into overdrive as it tries to fight an infection.
It must be treated quickly with antibiotics.
The death rate from the disease has remained fairly constant — 263 in 2013 ; 244 in 2014; 281 in 2015; 284 in 2016; and 273 last year.
Sepsis can be caused by a huge variety of different bugs, most cases being caused by common bacteria which people come into contact with every day without becoming ill.
Sometimes, though, the body responds abnormally to these infections, and causes sepsis.
The condition claimed the life of Angus nurse Laura Balfour in 2017.
She died at the age of 35 after contracting a foot infection that led to sepsis.
Also last year, Dundee University art student Amy Crawford bounced back from a near-death experience of the illness to unveil her degree show work.
Ms Crawford from Carnoustie was unable to stand by the time she arrived at the out-of-hours doctor service in Dundee at the start of April.
Ninewells Hospital surgeons performed a life-saving operation to remove a large septic abscess before it ruptured.
Early symptoms include fast breathing or a fast heartbeat, high or low temperature, chills and shivering. Sufferers may or may not have a fever.
Severe symptoms can develop soon afterwards and include blood pressure falling low, dizziness, disorientation, slurred speech, mottled skin, nausea and vomiting.
Professor Peter Stonebridge, Medical Director for the Operational Unit with NHS Tayside said: "NHS Tayside has undertaken a range of improvement work over the past few years to improve early recognition of the signs of sepsis in patients when they are admitted to hospital.
"This work includes workshops for junior doctors, clinical working groups and applying the 'Sepsis Six' bundle of medical therapies which was developed by The UK Sepsis Trust to reduce mortality in patients with sepsis.
"This improvement work has led to an increase in the number of cases being identified as sepsis as awareness of the condition and its symptoms grows."
Angus MP Kirstene Hair said the importance of highlighting sepsis has never been more vital in Tayside after figures revealed a five-year peak in the number of people diagnosed with the illness last year.
The Scottish Conservative found out more about the scale of the problem in Tayside following a number of local cases and a TV documentary on the subject.
She said: "Some 44,000 people die from sepsis in the UK alone each year, and yet most do not know a great deal about the disease.
"Tayside has seen 1,345 people die with sepsis-related illness in the last five years.
"The issue has become better understood in Angus because of recent cases.
"Families and survivors have been brave in coming forward and I hope that this awful toll will come down as a result."