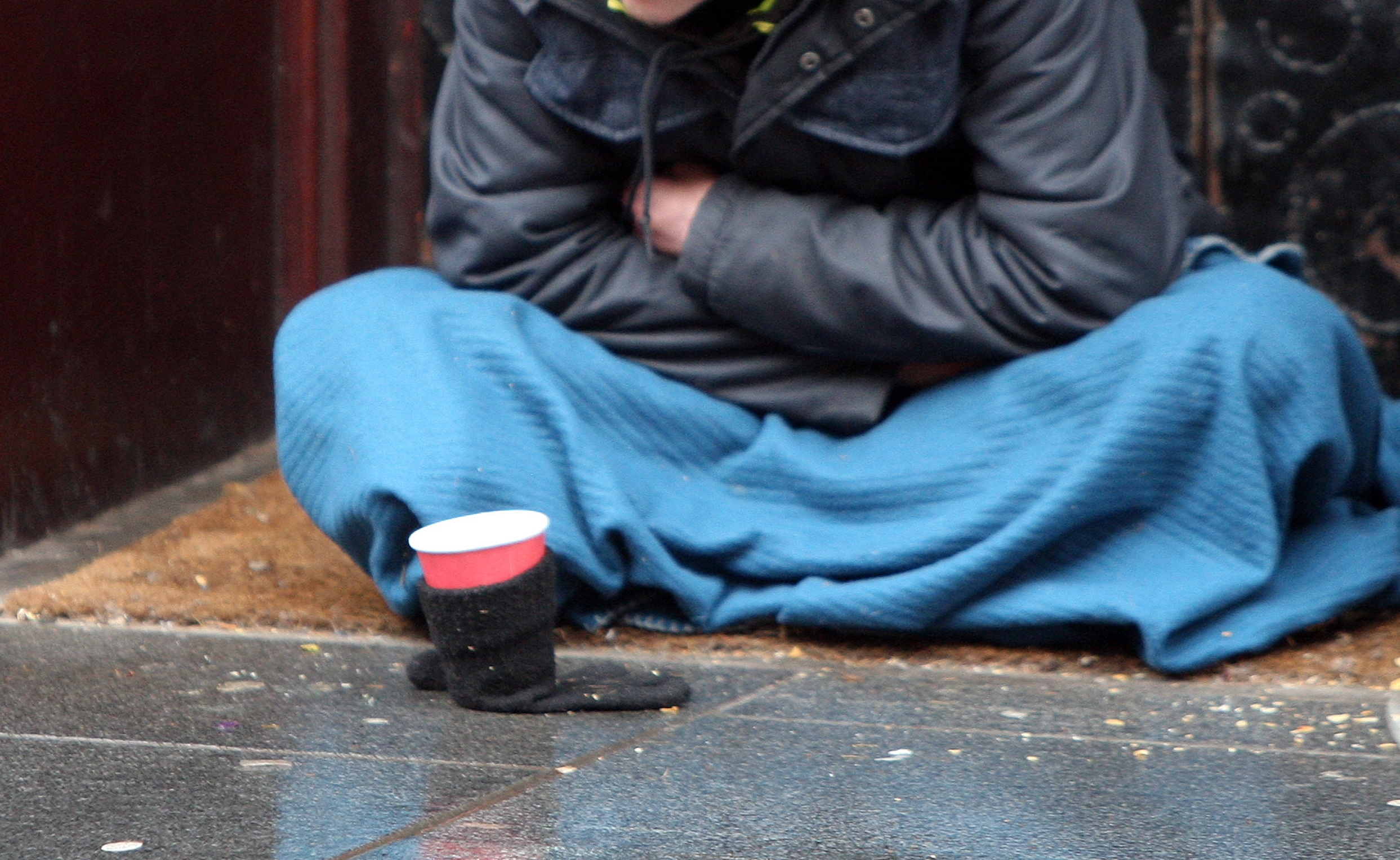 Good progress is being made on establishing a new approach to homelessness and housing options in Dundee, according a report to be put before councillors.
City officials will be told on Monday moves are being made to deliver on the outcomes of the Housing Options and Homelessness Strategic Plan 2016, titled 'Not Just a Roof'.
It comes after city centre manager Sarah Craig sparked outrage by claiming "not a single" person begging in Dundee is homeless and the city's destitute are actually "career beggars".
Kevin Cordell, convener of the council's neighbourhood services committee, hailed the work being done to tackle homelessness in the city.
He said: "When we agreed this strategy last year we were clear that there should be more focus on early intervention and support, finding out why people become homeless and developing ways to address these issues.
"It's also about preventing homelessness in the first place using a range of services, working in the community with people at risk and co-ordinated working with other agencies. Progress is being made on all of these fronts and there is more to come."
The report found a review of temporary accommodation to ensure it is fit for purpose is already under way in partnership with third sector providers.
Staff are also working with organisations and service users to make changes to frontline services that will aim to deliver improved outcomes, and on a scheme which identifies a single person to co-ordinate services for individuals.
Support for new tenants will been commissioned locally by a consortium of third sector homelessness providers, led by Transform, with tenancies provided by the council and its registered social landlord partners.
Bryan Smith, from Transform Community Development, described the programme as "innovative" and said it would work with those that have had difficulty in engaging with traditional housing and support services in the past.
He added: "It is an exciting opportunity to give participants hope and end the revolving door of homelessness.
"Preparations to launch are well underway and it is envisaged that the first tranche of participants will move into their tenancies in autumn of this year."