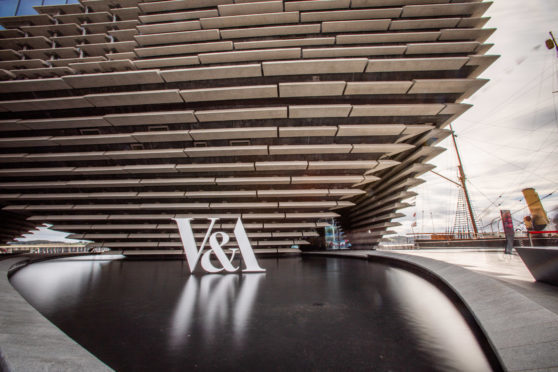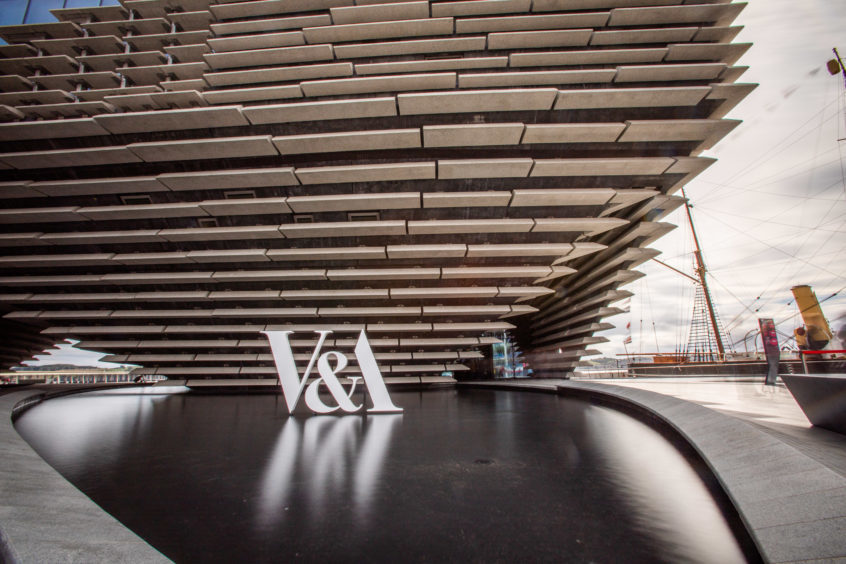 V&A Dundee is in the running for two awards for its eco-friendly building.
The new museum is among the finalists for the 2018 Scottish Green Energy Awards.
The awards highlight public buildings that use green energy technology, with the museum being shortlisted in the carbon reduction and outstanding project categories.
Geothermal energy, a sustainable energy that uses heat from the Earth, is used in the building while 30 geothermal bore holes, each of which is 200-metre deep, provide heating and cooling for the building.
More than 1,200 guests are set to attend the Scottish Green Energy Awards, which will be held in the Edinburgh International Conference Centre on December 6.
Sponsored by EDF Renewables, the event will be hosted by comedian Hardeep Singh Kohli and shadow chancellor John McDonnell will give the keynote address.
Claire Mack, Scottish Renewables chief executive, said: "The Scottish Green Energy Awards allow our industry to recognise its best and brightest.
"With 16,000 people working in Scotland alone, the renewable energy sector is making an enormous contribution to our economy, both nationally and in some of our most remote rural areas.
"The organisations and individuals who make up 2018's shortlist shine a light on just some of the incredible innovation, commitment and knowledge which make our industry what it is. I'd like to wish all our finalists the best of luck in December."
Matthieu Hue, EDF Renewables CEO, said: "The shortlist for this year's Scottish Green Energy Awards looks very exciting and my thanks to everyone who has entered.
"Creativity, innovation and commitment leading to impressive achievements are all clear to see and I look forward to meeting you all on the biggest night of the year for our industry in Scotland, which we are very proud to sponsor for another year."
Also nominated is Fife Council's economic adviser Lorna Archer. She is shortlisted for the Young and Inspiring Award.
A V&A Dundee spokeswoman said: "V&A Dundee and Dundee City Council are delighted that the museum has been shortlisted for multiple awards in this year's Scottish Green Energy Awards 2018.
"It is great to see the hard work of the people who've delivered the new museum being recognised through major award nominations like this."