'Remarkable' 19th-century Dundee home, boasting its own ballroom, on market with low price tag
By
Blair Dingwall
November 13 2018, 3.52pm
Updated: November 16 2018, 1.55pm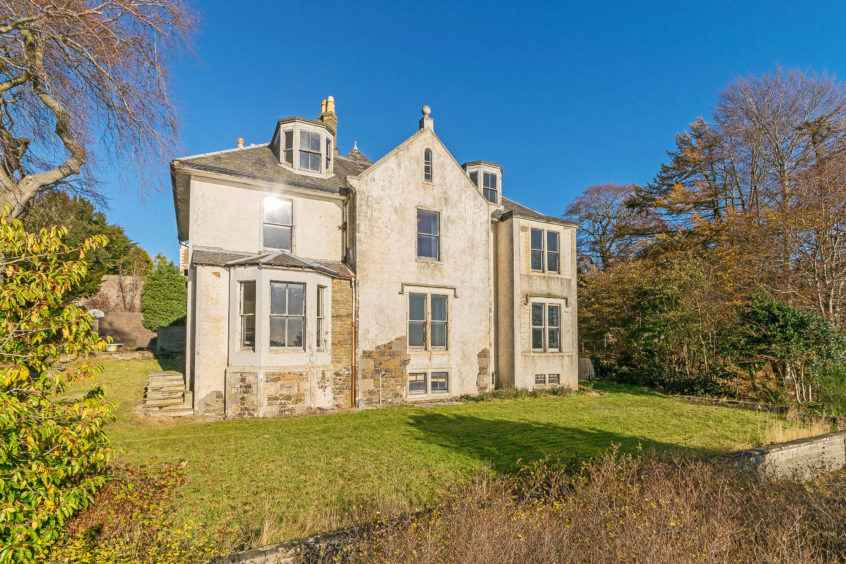 A "spectacular" Dundee home, dating back almost two centuries, has gone on the market with a surprisingly low price tag attached.
The owners of the B-listed Harecraig House in Broughty Ferry are offering up the 18-room villa, which has its own ballroom, for offers of more than £400,000.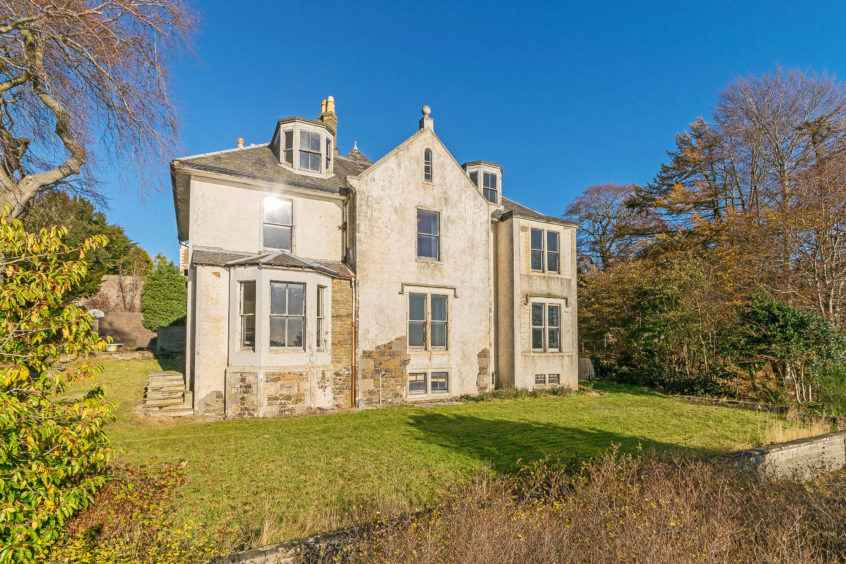 The three-storey home was reportedly built in 1835 as a "dowar house", the residence of a widow, for the Douglas and Angus Estates.
The house has nine bedrooms – two of which are listed as "maids' rooms" – as well as four bathrooms, a living room, a dining room, a pantry and a "secluded" garden.
The architect Charles G Soutar is said to have lived at the property between 1928 and 1947, during which time he made his own alterations to the building's interior.
However Harecraig House is now in need of renovation – a fact which property firm Blackadders say explains the relatively low price tag.
Director of property services at the company, Martin Paterson, said the villa has already stirred up a lot of interest despite only arriving on the market this week.
"It has arguably one of the best views in the Ferry, right across the Tay into Fife," he said.
"It is not quite an iconic building but it dates back to 1835. It has got a ballroom and some spectacular features such as the cornice works, period features, and the period fireplaces and stairwell.
"It is in need of modernisation and that is reflective of the price. It has just come onto the market. We have had good interest within less than a week but it is a remarkable period building and it would make a spectacular family home.
"It has a total of 18 rooms, that includes bedrooms.
"It is a huge building with enormous potential, that is why it seems to be capturing everybody's interest. It is in need of renovation, but it also comes with spectacular views and the price is of course attractive.
"It is B-listed and it was obviously, in its time, a spectacular and formidable home."
The Blackadders property schedule for Harecraig House states: "This is a unique opportunity to purchase a substantial
detached period villa (circa 1835) affording deceptively spacious and adaptable accommodation on three main levels.
"The subjects occupy one of the finest sites within Broughty Ferry featuring spectacular panoramic views across the River Tay to the north-east Fife coastline.
"This is a substantial and impressive building in need of modernisation and upgrading."
Historic Environment Scotland's website states the building is in the "style of George Mathewson", who was a noted 19th-century Dundee architect.
It adds: "Harecraig is reputed to have been built as the dower house for the Douglas and Angus estates. The architect Charles G Soutar lived at Harecraig (from) 1928-47.
"Soutar internally extended the drawing room and designed a stone moulded 17th-century style chimney piece, originally intended to contain new tiles from a Dutch tile maker in London.
"Upon visiting the tile maker, Soutar purchased instead some old Persian tiles which were installed in the newly-designed chimney piece."
Harecraig House, 26 Dundee Road, Broughty Ferry, is on sale with Blackadders for o/o £400,000. For more information click here.
A history of Harecraig House
Dr Kenneth Baxter, president of the Abertay Historical Society, gave us this in-depth insight into the history of the home.
He said: "At the start of the 20th century it was owned by the stockbroker William Mackenzie and by the 1920s was home to Charles Soutar, architect.
"In 1927 a newspaper report refers to it as 'Harecraigs' – this as in relation to a council plan to erect a dyke, probably related to the widening of the main road, which Soutar wanted compensation for due to loss of amenity.
"Soutar seems to have purchased it earlier in that year (it is listed for sale in early 1927 in some newspapers). Mackenzie was a key figure in the Alliance Trust and died aged 79 in 1926.
"In the late 19th-early 20th century Dundee directories some other houses are listed as being in 'Harecraig', suggesting it was being used as an area name at that point.
"Newspaper reports from the 19th century also seem to use Harcraig as a name for the area – including a couple of references to it in connection with the railway passing it.
"I have seen some references around the 1870s to Harecraig as the address of John  Ogilvy, factor for Lord Dunglass (the heir to the Earl of Home) and Donald Ogilvy of Clova, and there are 1840s references to a Mr John Smith, Lord Dunglass' factor's address being given as Harecraigs or Haircraig.
"The Douglas-Home family certainly had land in the area. I was unsure whether this was the house or the area, but on January 2, 1895 there is a specific reference in the Dundee Advertiser which states that the lease of  'Harecraig House, West Ferry, formerly occupied by the late Mr John Ogilvy, factor to the Earl of Home, has been taken by Mr William Mackenzie, stockbroker'."