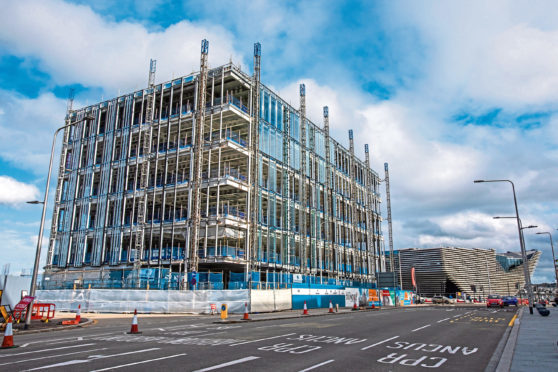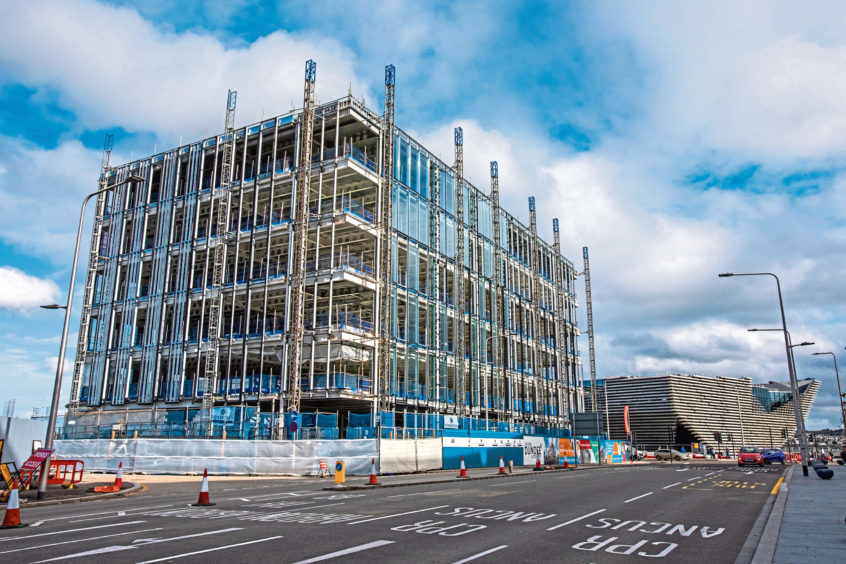 The mastermind behind the £1 billion regeneration of Dundee's Waterfront has said the controversial site six development is needed to connect the city centre with the V&A.
Mike Galloway, who retired as Dundee City Council's executive director of city development in September, said the waterfront development, which covers an eight kilometre stretch of the shoreline, is about more than creating new public spaces.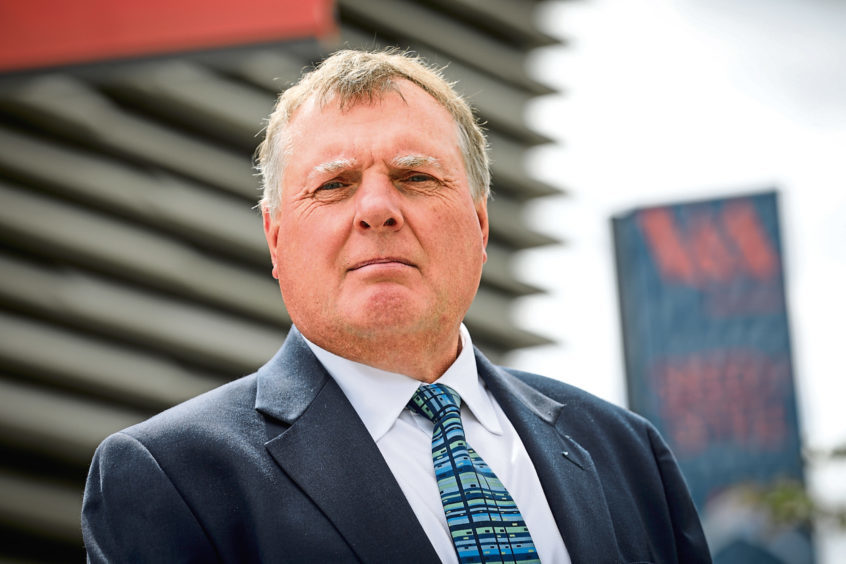 Speaking at the Scottish Economic Forum, Mr Galloway said the controversial office and hotel block ensures the city centre and central waterfront areas are not isolated from one another.
---
---
Mr Galloway said: "The important thing here is not just simply public buildings and the creation of high quality public spaces but also the creation of mixed used development, in partnership with private sector, which will be the next wave  of development within the central waterfront project.
"In particular, the council is pushing forward with proposals for two sites within the waterfront. One is under construction at the moment directly opposite the V&A that will be joined by a new four and half star hotel run by Marriott.
"It is very important we need to have active ground floor uses so we make the whole area an attractive one to pedestrians and that we link the existing city centre down to the river, down to the V&A and the activities and facilities that will be there.
"It has to be a natural piece of the city and doesn't try to compete with the city centre, it's a connecting element between the regeneration of the waterfront and the existing city centre."
Although developments on site six have always been included in Dundee City Council's plans for the waterfront, the building work angered many residents when construction began on the block, which will include officers, flats and shops as well as the adjacent hotel.
Pretenders singer Chrissie Hynde even said the building should be "torn down" when she performed on stage in Slessor Gardens in August.
But Mr Galloway said the waterfront regeneration is already paying dividends for Dundee and attracting more investment to the city.
The second central waterfront site being developed is adjacent to the railway station.
Mr Galloway said this would also be a mixed-used development including offices, flats and an "incubator hub" for creative businesses.
He said: "We definitely see the creative sector being a future plank of Dundee's economy."