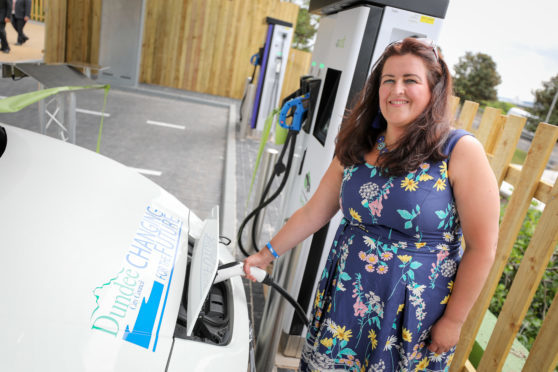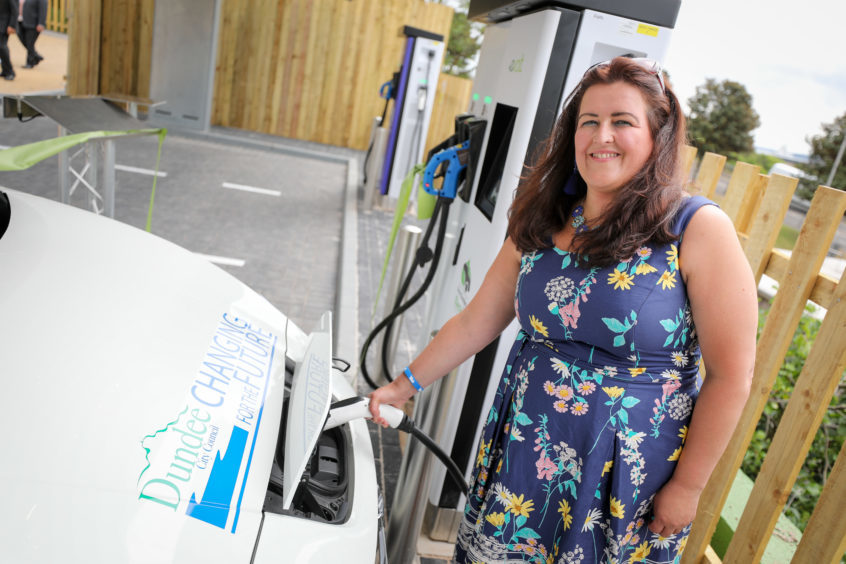 Dundee has seen a significant rise in the number of low emission and electric vehicles — but has experienced a slower relative increase than almost every other council area in Scotland.
The number of ultra low emission vehicles (ULEVs) in the city has increased by 28.3% since last year and 66.5% since 2016. The number of plug-in cars, LGVs and quadricycles have gone up 30.8% and 72.6% over the same respective periods.
The figures, produced in a report by the UK Department for Transport, show that since 2016, Angus has seen a 165.1% increase in ULEVS and 168.8% rise in plug in vehicles.
During the same period, Fife saw a 91.9% increase in ULEVS and 95.9% rise in plug in vehicles. Perth and Kinross experienced rises of 122.9% and 127% respectively.
Only Western Isles and North Lanarkshire were responsible for lower percentage increases in ULEVS than Dundee, while North Ayrshire is added to the list for those with worse records on plug-in vehicles.
City development convener Lynne Short said the statistics in the report failed to take into account the fact Dundee "has a very low instance of car ownership compared to other parts of the country".
She said: "Only 46% of people have cars and this is why I constantly promote good public transport, club cars, good train links, park & rides, bike shares and a modal shift.
"The fact that the bus companies are investing in their fleets and in the new year EST [Energy Saving Trust] will be in Dundee to speak to the businesses to look into green fleet options as apposed to grey fleets."
Dundee was earlier this year named Europe's most visionary city for its forward thinking views on electric vehicles at an annual gathering of environmental experts in the Japanese city of Kobe.
The World Electric Vehicle Association presented its E-Visionary award in recognition of the work Dundee City Council has done to make its streets electric vehicle-friendly.
The city has the largest public sector electric vehicle fleet in the UK with 40% of council vans and cars powered by electricity, rather than by petrol and diesel.
Councillors have also announced ambitious plans to introduce low emission zones and have been working with the Scottish Environment Protection Agency to develop a local air quality model.
The plan will support consideration of the emissions contributions from various vehicle types on air quality and help identify and test potential options for Dundee's new zones.
It is understood a note on the model will be presented to councillors at the next meeting of the community safety committee in early January.