Michael Alexander chats to Dundee Bairns founder David Dorward about the growing need to feed hungry children in deprived parts of the city.
It's five years since David Dorward retired as chief executive of Dundee City Council.
Yet he has one career ambition left – to be made redundant from his role as founder and chairperson of local charity Dundee Bairns.
That's not to say the 64-year-old isn't fully committed to what he now does.
But, like most people, he would love the day to come when there is no need to provide food and activities for hungry primary school children during the holidays – and therefore no need for his role to exist.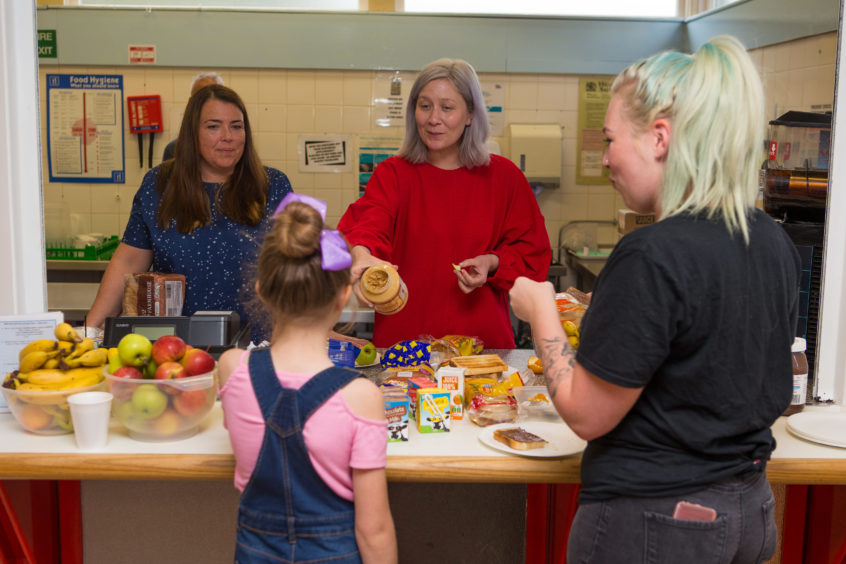 Dundee Bairns was formed by Mr Dorward in 2016 after an almost 40-year career in local government.
The Kinross-raised former Perth High School pupil and Dundee college accountancy graduate secured a job as trainee accountant with Tayside Regional Council in 1975, rising to become Dundee City Council finance director in 1995 and was chief executive from 2009 until retirement in 2014.
As chief executive, he made bi-annual visits to all of the establishments in the council.
It was during the latter part of his tenure that he was shocked to discover that children entitled to free school meals during term time were increasingly returning to school after the holidays pale, hungry and desperate for their free school food.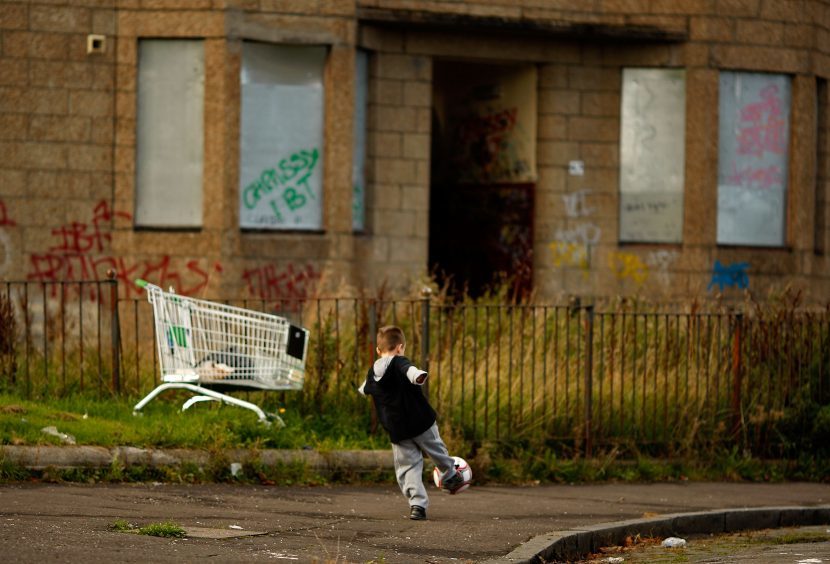 "The theme coming back from the head teachers – particularly in areas of high poverty – was that 60% of our kids get free school meals when they are at school, but in the school holidays, particularly the summer holidays, we don't know how they get fed," said Mr Dorward, adding that holiday hunger is a symptom of child poverty with over 8000 children, or 28% of the city's youngsters, living below the poverty line.
"The anecdote I got from one teacher was 'I think my kids get a £1 in the morning from mum and they've got to feed themselves for the rest of the day'. That kind of stuck with me."
When Mr Dorward retired, he took on a part-time role with the Rank Foundation which was investing £2 million in 21 projects over three years in the city.
It was when he heard a presentation on holiday hunger at a conference in Blackpool, however, that the "light bulb came on" and, on returning home, he suggested to the new city council chief executive David Martin that "something quite innovative" could be developed in Dundee whereby the council's welfare meals system could be used to provide meals to children during the school holidays.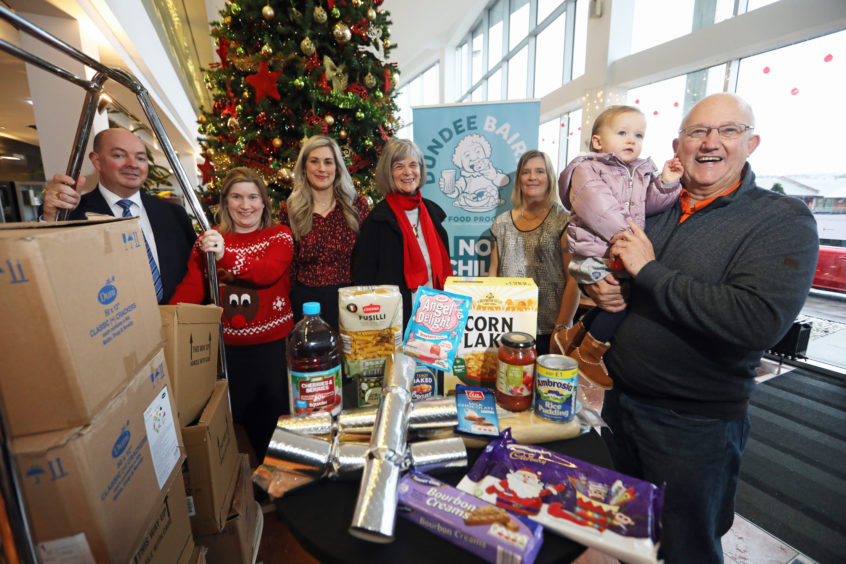 The result was Dundee Bairns, and with the help of many volunteers, schools, holiday projects and charitable funding, the charity has so far delivered over 110,000 meals to children in Dundee in just over two years.
Costing around £85,000 per annum to run and with "phenomenal" support from the likes of Northwood Trust, Radio Tay Cash for Kids and match funding from Dundee City Council, meals are delivered to existing community projects in deprived areas during the holidays where children are engaged in activities and then given a supplied meal.
However, with more recent job losses in the city and the impact of the Universal Credit roll-out continuing to bite, Mr Dorward says that, without getting too political, demand for the programme is getting worse with Dundee Foodbank also reporting a "significant" increase in demand during winter.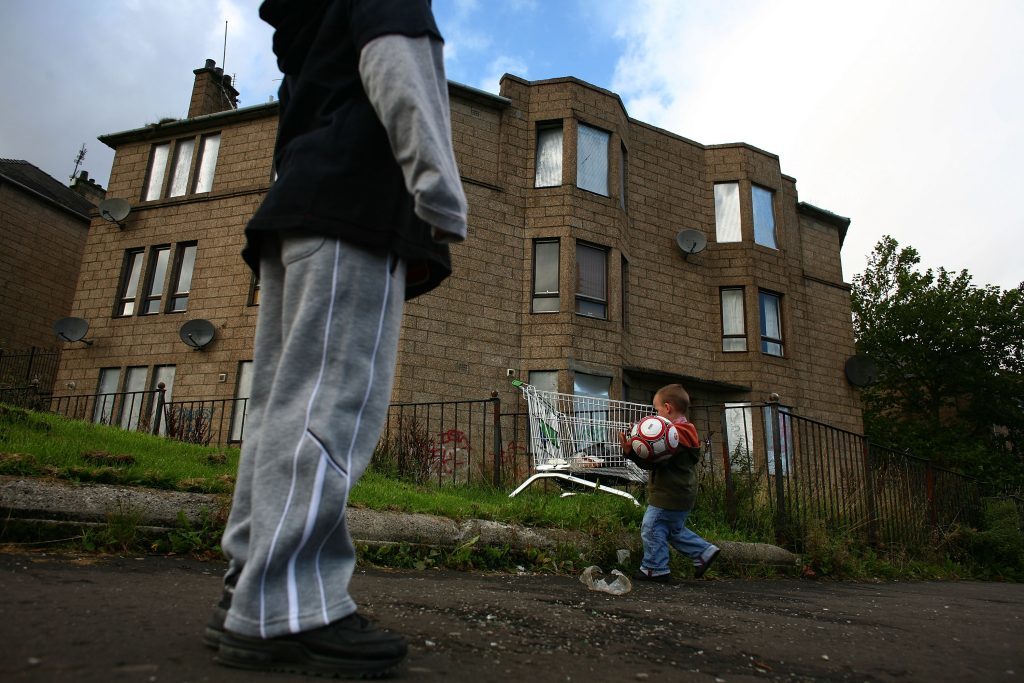 Dundee Bairns now has plans to expand its provision to cover all holidays and weekends hoping to ensure that every child in Dundee has access to healthy food all year round.
"Although many kids are getting their lunch and also often their breakfast at school, there are still children at the end of the day who head teachers worry are going home and not being fed or being fed inadequately," added Mr Dorward.
As a result, Tea Clubs have been trialled at five primary schools in the North East of the city, with ambitions to roll this out across Dundee during the winter months.
Bids are being put in to the likes of the Scottish Government's Food Poverty Fund and Big Lottery to secure the estimated £250,000 needed to run it.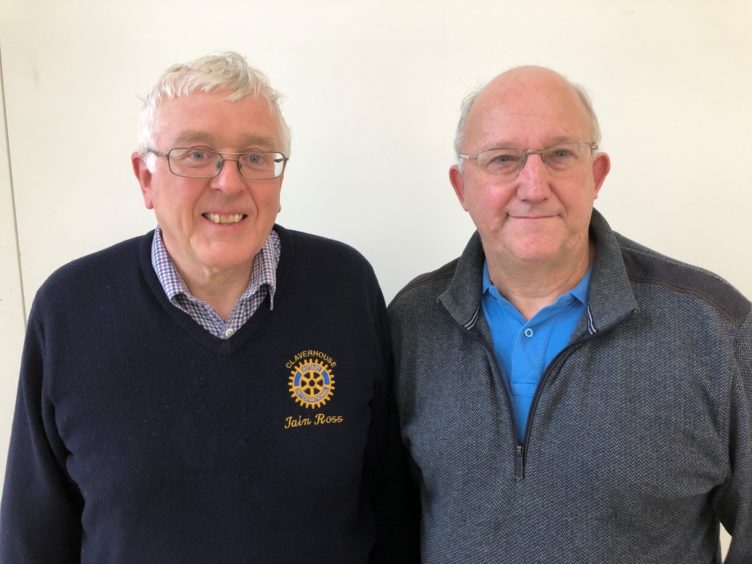 To help with such bid applications, Abertay University recently did independent research providing quantifiable evidence that being adequately fed improves health and well-being and ultimately helps close the attainment gap which tends to widen between the "haves and have nots" during the holidays.
However, support is also vital from the likes of Dundee's Claverhouse Rotary Club which recently held a 'Showtime' fundraising event for Dundee Bairns, and from other organisations which have offered support.
Claverhouse Rotary's Iain Ross said: "Our volunteers share the desire to ensure that Dundee children should be well nourished and ready to learn and that no child should ever go hungry."
Mr Dorward said Dundee City Council deserved huge praise for its Fairness Commission and its commitment that every child should get a breakfast and every P7 will get their activity week away – no matter what their financial backgrounds.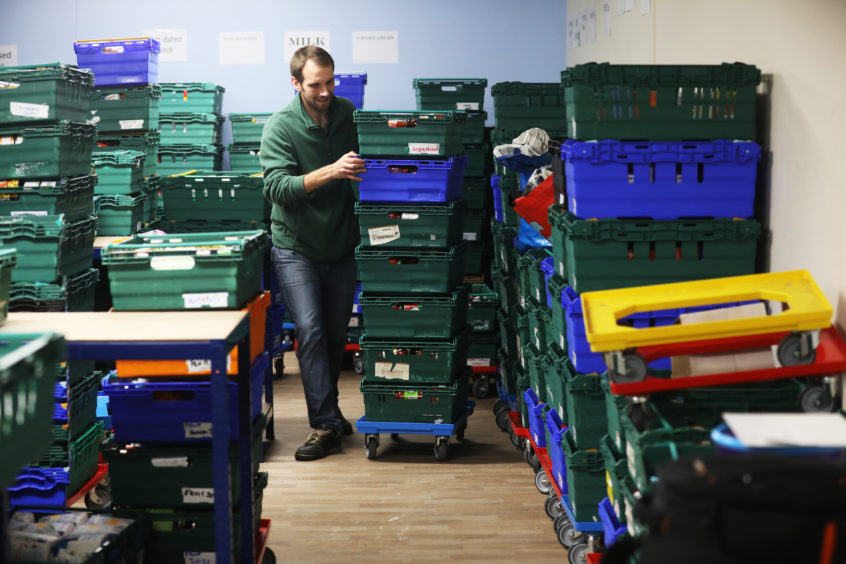 However, looking at austerity in its biggest form – whether that's the council getting less grant or Universal Credit – the need for charity is going to continue "for the foreseeable future".
"People say 'why do you do this?' said Mr Dorward. "The answer is simple – because there's a need for it.
"It's not the children's fault that they are not getting fed properly. Therefore, if the parents can't do it for whatever reason – and there may be good reasons – then somebody has to step up and actually help alleviate that.
"It shouldn't give anyone great pleasure to open a foodbank and it shouldn't give us great pleasure to open tea clubs in the city," he said. "But if there's a need there, this is what we should be trying to do."
*Dundee Bairns require volunteer drivers to help distribute food in the Easter holidays. To find out more go to www.dundeebairns.wordpress.com