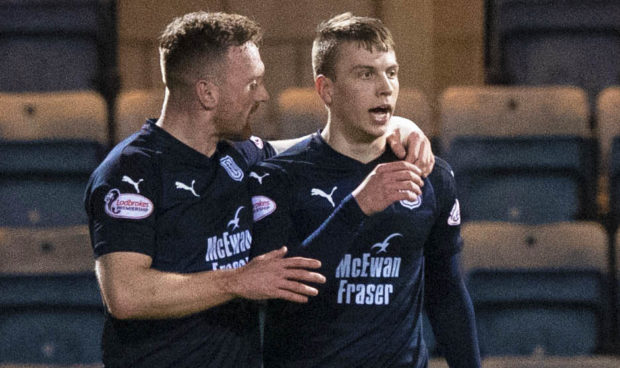 Dundee boss Jim McIntyre is sweating over the fitness of strike duo Andrew Nelson and Craig Curran ahead of Saturday's vital league encounter with Hearts at Dens.
The former has missed two matches for the Dark Blues after suffering a heel injury while celebrating his goal against Livingston on February 16 while the latter sat out last Wednesday's defeat against Rangers at Ibrox.
Now, McIntyre is anxiously waiting to see whether either will be available for the game against Craig Levein's Jam Tarts.
The Dens boss said: "They are coming on slowly but they are not back on the training ground yet.
"Hopefully we might see either before the end of the week but I don't want to say we will because it might not happen.
"Craig had an injection in his stomach area last week and it has settled down nicely so we have to give that a full week.
"It is just a muscle strain type thing in his stomach/hip area so the injection will hopefully calm that down.
"Andrew has a heel injury which he picked up celebrating at Livingston. He just jumped up and came down on it.
"It looks like absolutely nothing on the video when you watch it back but he just felt something."
McIntyre added: "It is better but it is not fully away yet. What we don't want to do is bring him back too early and then there is a reoccurrence which would leave him chasing his tail trying to get fitness because he has missed a lot of sessions.
"We have tried a couple of different things like putting a heel raise in to take the pressure off that area but he is still a bit tender so we have had to back off.
"He was better at the weekend so we will see what it is like by the end of the week."
There was though better news on another injured player – Andrew Davies.
The big centre-half broke his foot just days after signing for Dundee back in January in a bounce game against St Johnstone.
However, McIntyre revealed that the former Ross County and Hartlepool defender is itching to get back playing with his rehab being helped after Sunderland boss Jack Ross granted him use of the facilities at the Stadium of Light.
McIntyre said: "Dav is back running and has made a lot of progress over the last couple of weeks. "Sunderland gave us permission to use their anti-gravity machine which has helped bring him on.
"We are thankful to Jack for letting him use that facility for 10 days.
"It has helped but he is over six weeks now (since breaking foot) – I think it will be seven weeks on Thursday. He is where we expect him to be but hopefully he shaves a week off it.
"Eight to 10 weeks was the schedule but Dav being Dav he is telling me it is going to be sooner than that because he is desperate to get out there.
"We don't want any reoccurrence but it is pinned so there shouldn't be."
Davies is working hard in the gym along with another injury victim, goalie Jack Hamilton who is recovering from a finger op.
McIntyre said: "Jack is coming along fine and had the wire taken out of his finger last week.
"He wasn't allowed to sweat at all with it because of the type of injury it is so it heals but now he is keeping Andrew company at the moment.
"They have been doing a lot of work together on the bikes. They are doing a bit of running on the training ground as well and it is great to see both nearly coming back."
However, there is still little light at the end of a very long tunnel for Josh Meekings who is continuing to struggle after hip surgery.
McIntyre added: "Josh is still with the physio. He is having a real tough time of it.
"We have put another injection in it to see if it would help him settle because he was feeling sore again during the rehab.
"So we will see if that settles it down but I really feel for Josh as it has been a long road for him.
"We just have to make sure we are there to support him."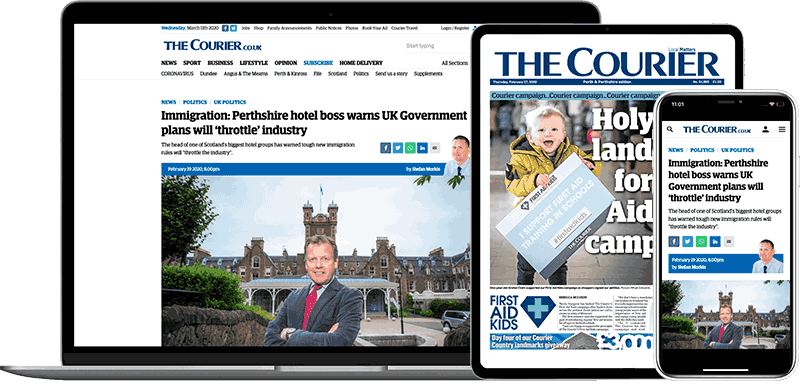 Help support quality local journalism … become a digital subscriber to The Courier
For as little as £5.99 a month you can access all of our content, including Premium articles.
Subscribe