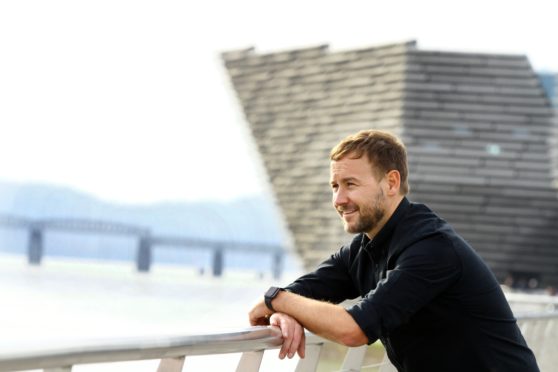 A Tayside entrepreneur who went 'off the rails' following a sudden bereavement is to open up about his experience in a free event exploring mental health.
For years 36-year-old Jonny Calder secretly struggled with the death of his mother but on the outside continued acting as the 'happy go-lucky' man his friends and family knew him as.
The social pressure he felt meant he kept his problems to himself, leading them to build and his grief to remain untreated.
He eventually sought treatment and is now happily on the other side of a tough few years, having started a fledgling pop-up bar and entertainment service.
Jonny — who is originally from Newbigging but now lives in Cupar — will now tell all at the Cocktails, Mocktails and Mindfulness event next week.
With the help of psychotherapist friend Vicky Simpson Price, the event will seek to explain the hidden meanings behind Jonny's struggle with grief.
Those attending will even get a taste of some of the drinks he has concocted for his business Designer Events, which he started as a hobby to help cope with his troubles.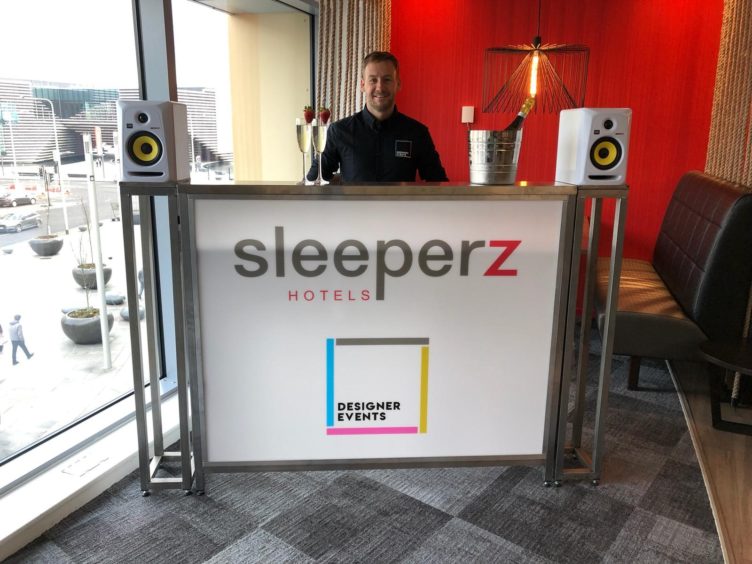 Jonny said: "I went through a difficult time with my mum passing and I just didn't know why I was acting out in certain ways.
"I turned to drinking a lot and just wasn't myself. I was broken inside.
"I didn't understand any of it when it was happening to me."
The April 2016 death of his beloved mum led to slight changes in his personality and his own behaviour began to concern him.
He would drink heavily for days on end at the weekends and even developed Obsessive Compulsive Disorder (OCD) despite describing himself as "quite messy".
As his life began to unravel, his behaviours grew ever more concerning and he finally sought free help from the charity Cruse Bereavement Care Scotland.
"In my first session I just burst into tears," he said.
"It was like I needed that environment to express myself.
"I had always been the loud one among friends and family and I guess I just didn't want anyone to feel burdened with my problems.
"I also didn't want anyone to feel awkward if I was to get upset in front of them.
"I think now with more men in the public eye starting to talk about their mental health, it can help the general population address their own issues.
"The boxer Tyson Fury is a great example. Just look at what he has achieved after suffering from depression."
He added: "Part of the reason why I'm doing this event is to try and explain to people the visible symptoms of mental health problems.
"My friend Vicky will be able to explain why I was acting in certain ways and hopefully help others understand.
"So far, dozens of people have registered to come and that's great but I would love to get a full house of about 100."
The event will take place on March 12 from 5pm until 7pm at Dundee & Angus Chamber of Commerce on Camperdown Street.
To book a space, visit www.eventbrite.co.uk/e/cocktails-mocktails-mindfulness-tickets-56118547085