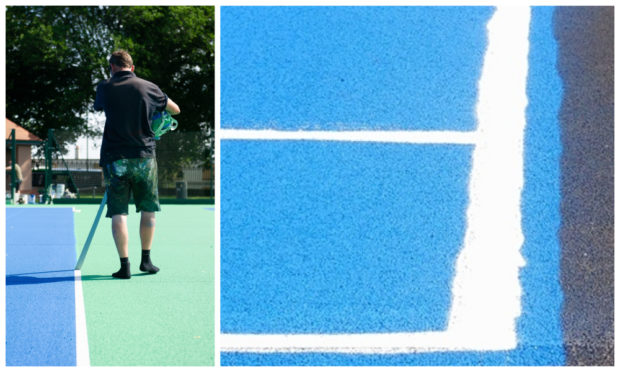 'Wonky' lines on newly refurbished Dundee tennis courts were made intentionally, the council has claimed.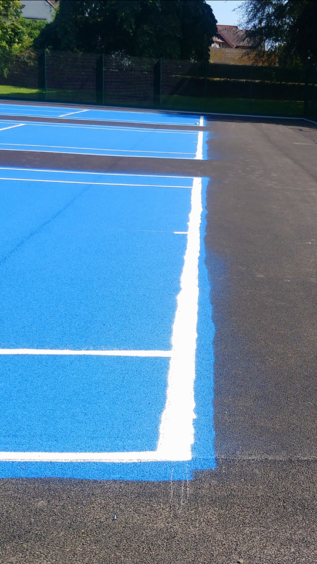 The three Baxter Park courts are set to open to the public again this week after investment by Dundee City Council but concern was raised that the courts had been botched.
Contractors at the site said the additional paint surrounding the usually straight white lines was part of the preparation process before marking the dimensions permanently with a machine.
However James Ward, a London-based professional line marker, said he believes the lines had been laid using the wrong equipment.
He said: "They look dreadful. In my opinion I wouldn't pay the person who marked them.
"I have never seen markings that bad on tarmac before. I've seen mistakes like that on grass but that's easy to fix.
"They obviously have not used the correct equipment.
"The only way to redo it is to paint the whole area blue then get a laser marker and mark the tennis courts properly.
"They can still be used but they won't play major tournaments.
"It will just look bad until it's been rectified."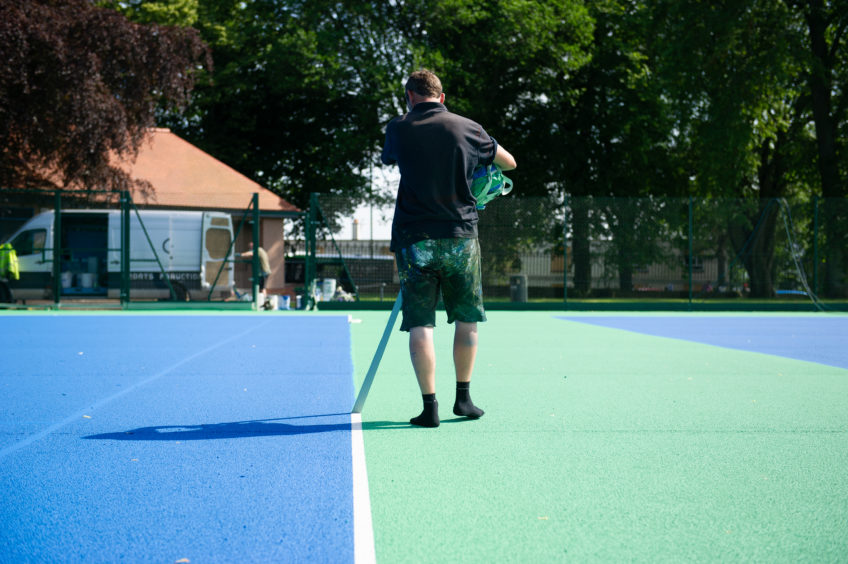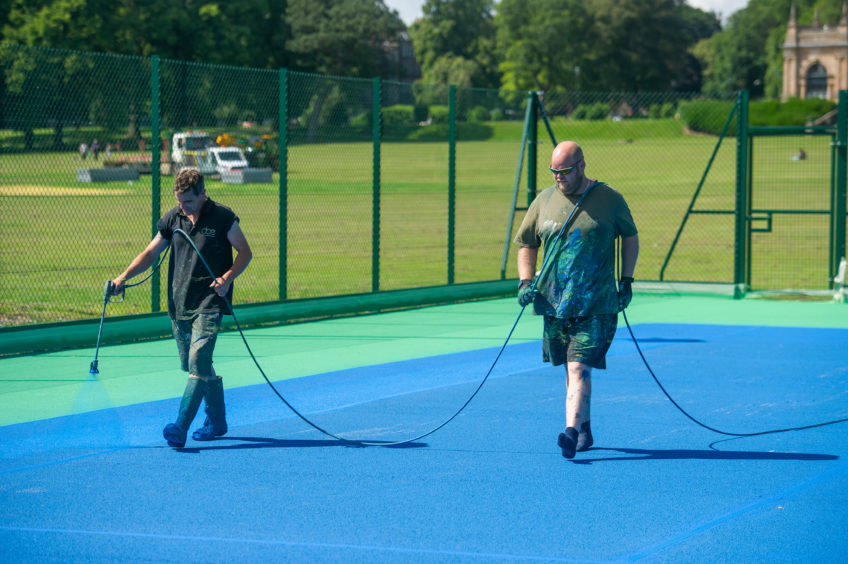 The work is part of a £200,000 refurbishment project which also includes the three courts at Dudhope Park.
The bituminous surfaces in the courts in both parks have been replaced with porous asphalt.
Improved drainage has also been installed and new posts and nets are being fitted that meet Lawn Tennis Association standards.
Fencing at both courts has been repaired and replaced.
Dozens of people had earlier taken to social media to criticise the look of the new courts after an image of the lines was posted by a visitor to the park.
The courts at Dudhope Park have already opened to the public following the similar refurbishment.
It comes as Wimbledon, the most-watched tennis competition in the world, reaches its half way stage.
A spokesperson for Dundee City Council said: "The lines are not finished and will be completed in the next few days."
It comes a month after the council were criticised for using courts at Camperdown Park as a space for coaches to park.
The local authority said it took the measure because the main car park at Camperdown Wildlife Centre was being upgraded.