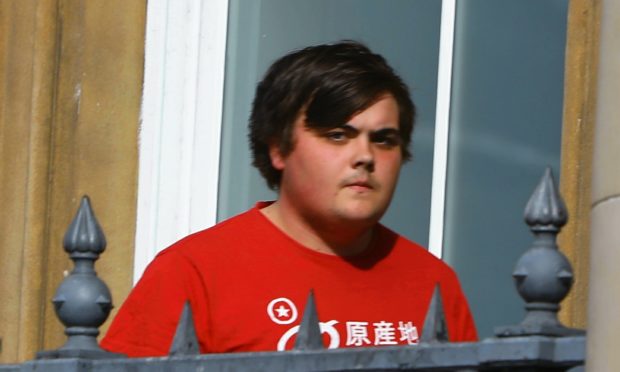 A teenage dad who launched a vicious attack on a prostitute after changing his mind during a sex act has been jailed for 18 months.
Daryl Avers broke the woman's nose after claiming she would not give him his money back in Eastern Cemetery on June 29 2018.
Avers, 19, had met the woman on Arbroath Road at 11pm and handed over £20 in exchange for sexual services, which she was offering in order to fund her drug habit.
The teenager's solicitor, Anika Jethwa, said her client realised his behaviour had been "outrageous" and he was now on a waiting list to see a psychologist.
She added: "Mr Avers appreciates this is a serious matter.
"His response to what happened on that particular evening was outrageous and he accepts that.
"He knows his response was disproportionate.
"He has been on a community payback order and he has found that beneficial.
"He has a part time job at a recycling plant and has a supportive family."
At an earlier hearing the court was told Avers, who was 18 at the time, had shared a can of juice with the woman, before going to the cemetery where she began performing a sex act on him.
Midway through he began shouting that he wanted his money back and repeatedly punched her on the face, head and body.
She curled up in a foetal position to protect herself and Avers made off with her handbag, which contained £40.
Witnesses found the woman on Arbroath Road and called the emergency services.
Police found Avers at his mother's home and arrested him. He later pled guilty.
Ms Jethwa asked Sheriff Thomas Hughes to step away from a custodial sentence and  to give Avers unpaid work in the community instead.
However, Sheriff Hughes ruled that custody was the only option.
Addressing Avers, he said: "I have listened to what has been said on your behalf and I have taken into account your age.
"This was a very nasty offence, it was very serious and led to serious injuries to the person you attacked, for no good reason.
"There are no further options available to the court, other than custody.
"I am discounting your sentence, which would have been two years."