V&A Dundee's new chair has acknowledged the museum needs more content to continue attracting visitors beyond its first year.
Business leader and entrepreneur Tim Allan said feedback showing people are "hungry for more" is a largely positive thing.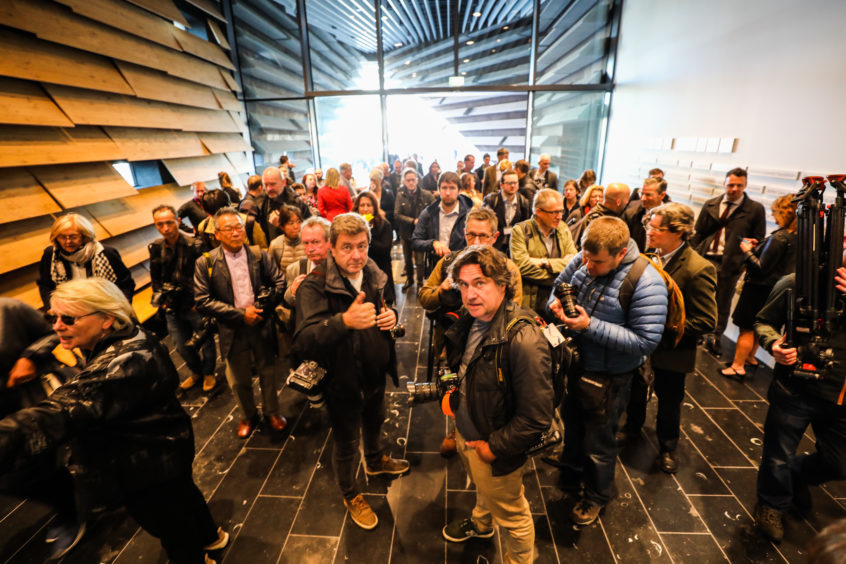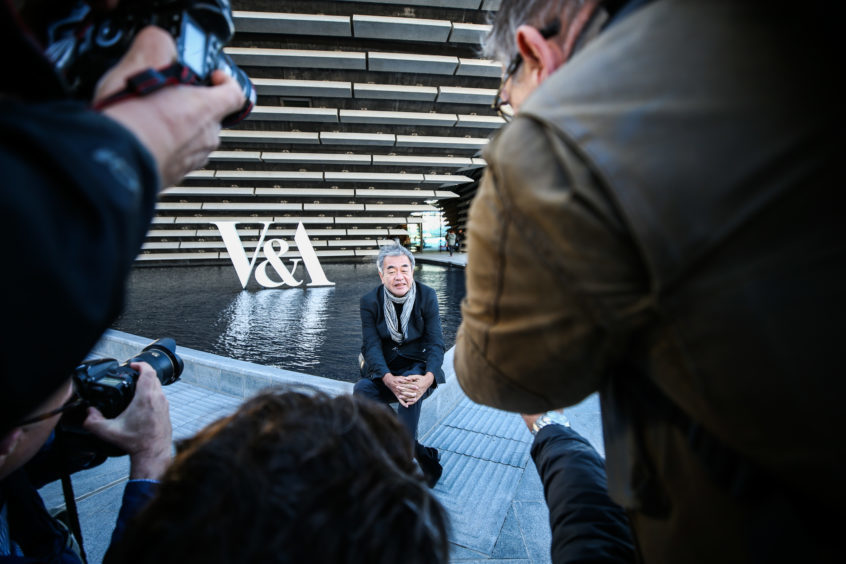 He was speaking as V&A Dundee prepares to celebrate its first year anniversary tomorrow, when it is expected to full-year visitor numbers have surpassed all estimates.
However, some architects have criticised the interior of the museum and it has attracted some poor reviews from the public Tripadvisor.
V&A Dundee 3D Festival opening party continues at Slessor Gardens
VIDEO: 'I just feel pride for Dundee' – Visitors share first impressions of V&A Dundee as it opens its doors
Mr Allan said: "People are saying they love the building. People also love the content.
"We are seeing comments everywhere in terms of our feedback from the public that people want to see more content.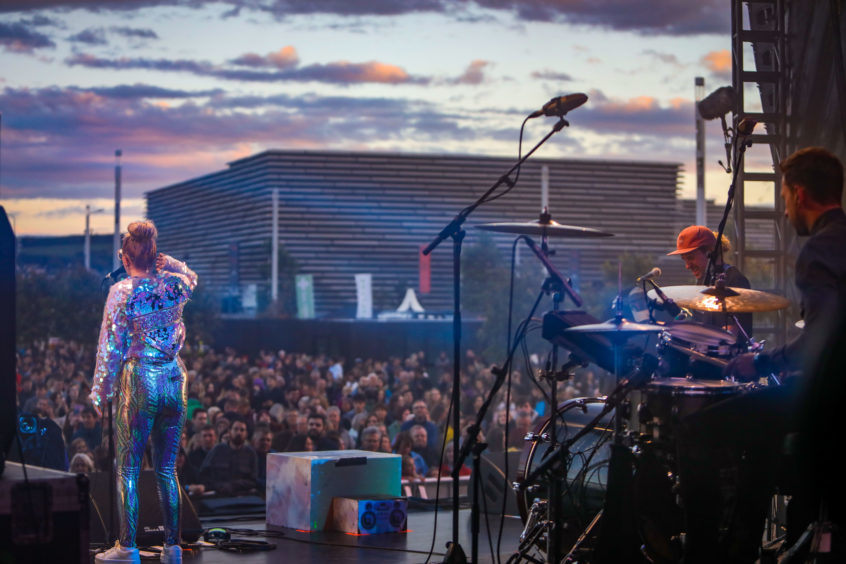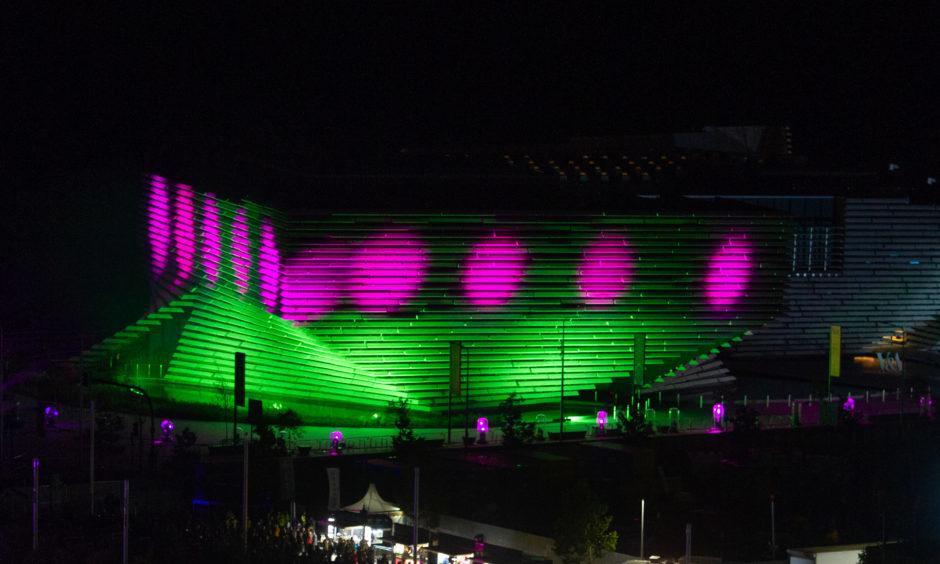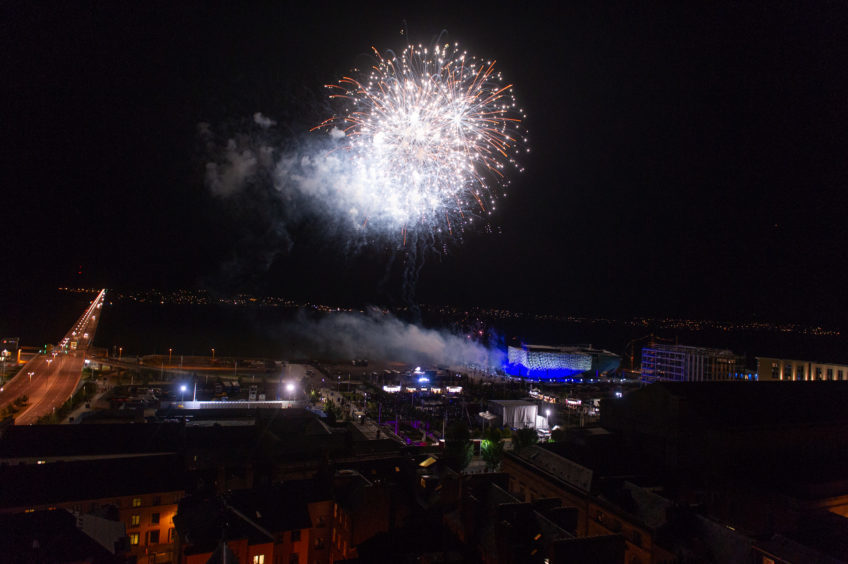 "They want more. To me, that's fantastic. What that means is, people are hungry for more. They expect more and they're deeply engaged in the museum.
"The thrill was to open the building. The thrill now is to make the building as astonishing inside as it is outside."
Mr Allan was speaking after completing a "fascinating" full shift as a visitor assistant — something the museum encourages all new staff to do.
He said: "We're constantly looking at how to improve the visitor experience here, that's part of the reason why I wanted to be a guide for a day.
"The visitors are from all over. I've met Peruvians, Koreans, Israelis, Chinese and obviously lots of Europeans and people from across the UK. It's been extraordinarily dynamic."
Local folk hail 'incredible' weekend as tens of thousands descend on Dundee for V&A opening and 3D Festival
World record smashed as V&A Dundee and 3D Festival draw the crowds on museum's opening weekend
Philip Long, director of V&A Dundee, said he was "very proud" to look back at the V&A's impact and the change in Dundee in recent years.
He said: "At its heart, this whole project is absolutely about making a difference to this city — we know there are challenges here.
"Looking back to when I first came to Dundee in 2011, it was very different even then.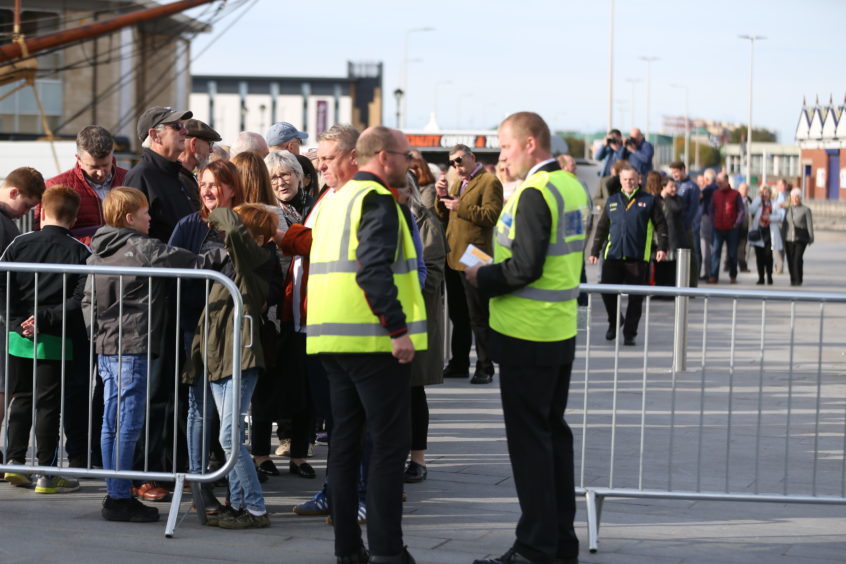 "The Olympia swimming pool was still at the waterfront and the city council block was actually where I had my interview.
"Dundee is undergoing a remarkable change and we're very proud and privileged to be part of that."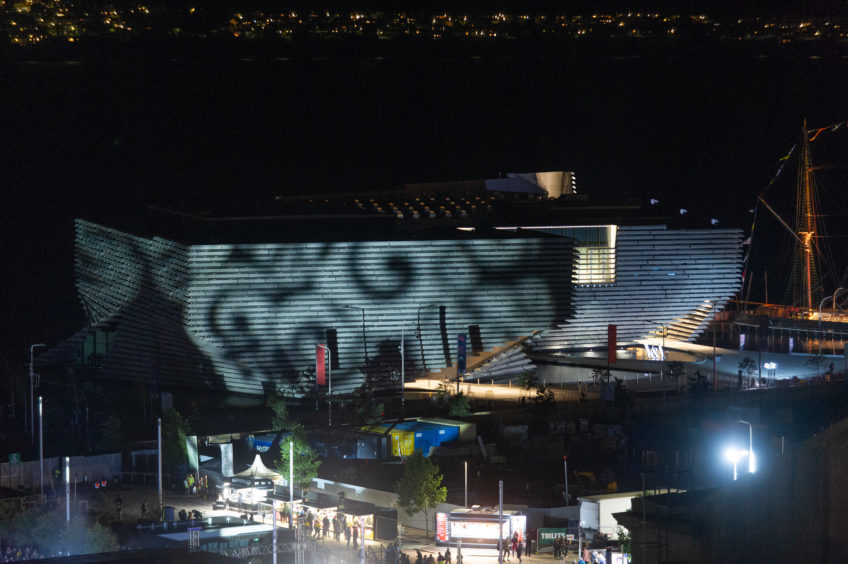 Culture secretary Fiona Hyslop said the V&A has helped put Dundee and Scotland "on the map".
"I have seen so much international accolades been given to the V&A and has really brought in visitors to Dundee. It is spreading to people all over the world.
"It has been hugely successful and it is already an important building. It has helped secure the reputation Dundee already has as a city of design.
"But it's not just about the past, the museum does a great job of highlighting modern design work as well."
Dundee City Council leader John Alexander said: "The impact of the V&A is much greater and more important than purely tourism figures or overnight stays.
"It has provided a huge boost to our cultural offering and outreach with communities, it has also provided a boost to our other cultural attractions which is also allowing them to look to enhance their offerings.
"It has been a gamechanger for Dundee and whilst there's much more to do, we cannot underestimate the impact of such an important cultural and economic project."
A series of events are being held this weekend as part of the museum's first anniversary.
Architect Kengo Kuma will give a talk on how designing V&A Dundee has informed the National Stadium, the main venue for the Tokyo 2020 Olympics.
Drop-in design activities for all ages will also take place, including creating a new banknote to mark the first birthday.
Free guided birthday tours will take place ever 30 minutes on Sunday taking in the outside as well as the inside of the building.