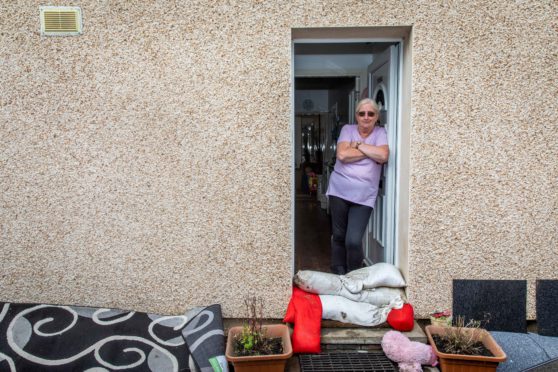 A Rosyth resident who was driven out of her home by flooding fears the same could happen again.
Annette Young, 65, was evacuated when Park Road in Rosyth was submerged by floodwater in August.
She managed to leave on foot but a number of her neighbours, including an elderly man, had to be rescued by boat.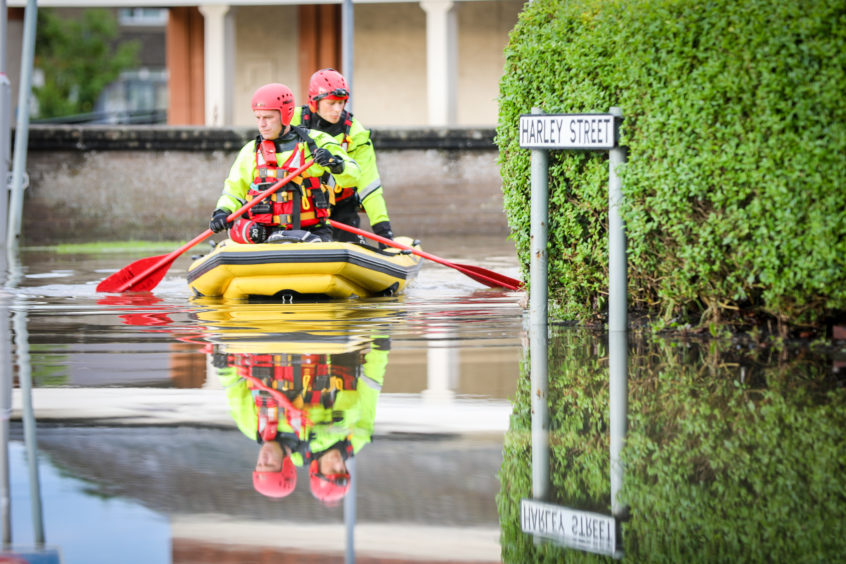 Ms Young and her next door neighbour have not been able to return their homes but hope to get back by Christmas.
However, she said the same could happen again if adequate flood prevention measures are not taken.
She has suggested diverting the Brankholm Burn, which runs through the nearby Rosyth Public Park, or fitting her property with flood gates.
"Everybody says that this area has had flooding for about 40 years but why let is go on for so long?
"The council are saying they've no money but look how much this is costing. The builder is saying it will cost something like £21,000 to fix the house and that's not the contents, that's just the building.
"On top of that it must have cost thousands upon thousands to deploy all those emergency services that night.
"They're putting this all down to money but how much has been spent on fixing the two houses and all the emergency services?
"If there's torrential rain, am I going to have to sit up all night looking out the window to see if  there's going to be flooding again? Something is going to have to get done."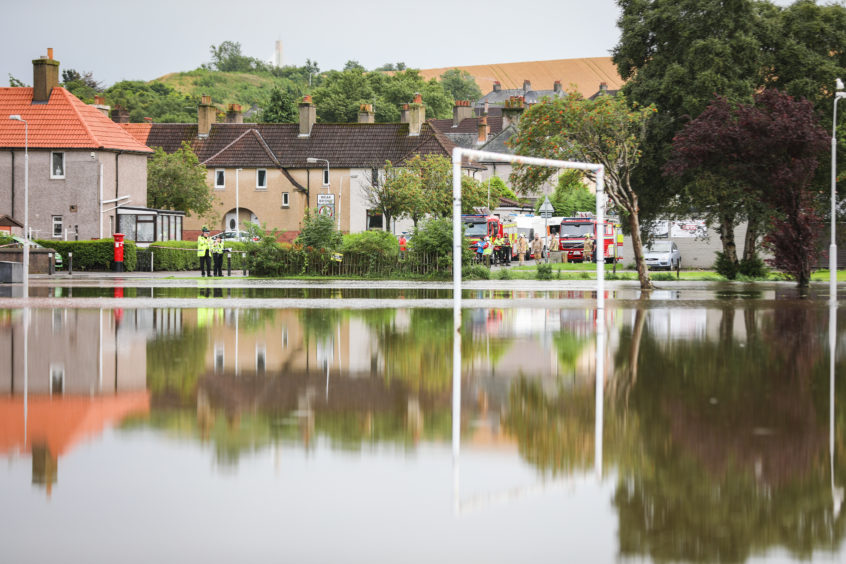 The flooding in August surrounded Park Road Primary School.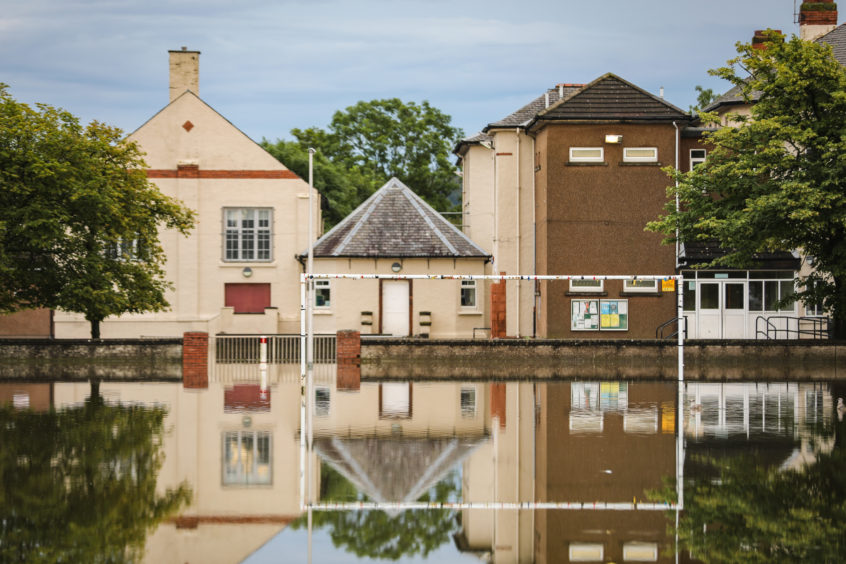 The area was previously affected during the "Beast from the East" in March 2018, when parents had to carry children as young as three and four out of the deluged school grounds.
Fife Council said it has provided local residents with "flood pods" – boxes resembling grit bins and containing super-absorbent bags which act as a barrier to stop water entering buildings.
Council service manager Ross Speirs said: "Fife Council and Scottish Water are working together to carry out an integrated catchment study which incorporates Rosyth, and the Park Road area.
"We've worked with residents in the area providing advice and support on how best to protect their properties against the risk of flooding. However, property owners are ultimately responsible for safeguarding and protecting their own land and property.
"The council has provided flood pods nearby which are maintained and stocked regularly and Scottish Water have also provided support to residents following local flooding events and help with mitigation measures where appropriate.
"Over the longer term we continue to inform local people about flood prevention measures with our partners."