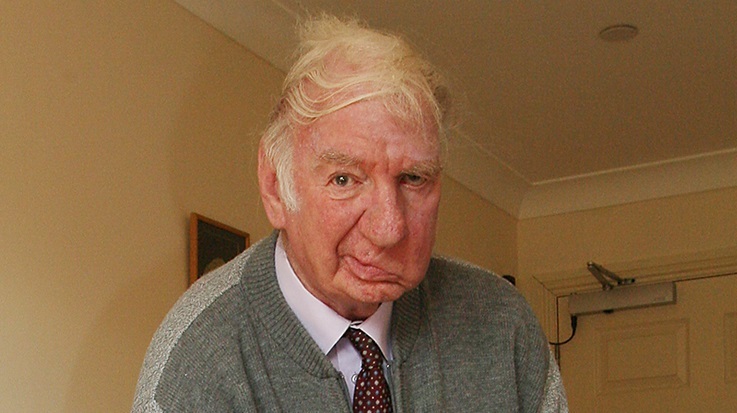 Tributes have been paid to former Fife councillor Willie Clarke who has died at the age of 84.
Mr Clarke, who was Britain's last elected communist politician, was described as a "great man" and a "very loyal servant" to the communities he served over his 43 years in office.
He was diagnosed with skin cancer in 2011 and had major surgery but continued to be active in the community, and was often seen at meetings despite his ailing health.
In April last year, he officially opened the new visitor centre at Lochore Meadows Country Park, which is named after him.
Alex Rowley, Labour MSP for Mid Scotland and Fife, led the tributes, saying: "At the very heart of what Willie stood for was people.
"His life was dedicated to helping others, whether in the mining industry as an official with the National Union of Mineworkers or in the communities he represented.
"He helped people and he cared about people, even when he took ill. Willie was just a fighter. He fought for people and in the end he fought for his own life.
"Obviously his family will be heartbroken, but very few people will have done so much to help so many as Willie and in that sense we can celebrate the life of a great man, a man who cared so much for everybody else."
News of Mr Clarke's death was announced during a meeting of Cowdenbeath area committee on Wednesday.
Labour councillor Linda Erskine, the committee's convener, said: "It didn't matter how ill he was, he still turned up to meetings.
"I think the Benarty area has lost a very loyal servant and I'm sure he will be very missed not just by his family but the whole community."
Born on June 25, 1935, in the mining village of Glencraig, Mr Clark attended the local primary school and then Lochgelly East School.
He went straight to Glencraig Pit at the age of 15, working at the surface until he was legally allowed to descend the pit at 16. He was soon part of the youth committee of the NUM and became a delegate in 1960, holding the position until the mine closed in 1966.
In May 1973 he was elected to Fife County Council as a communist councillor for Ballingry. He was sworn in two days before the Seafield Colliery disaster which claimed the lives of five men and went on to fight for compensation for the families of miners who had died prematurely as a result of industrial diseases.
During the miners' strike in the mid-1980s he spoke at meetings all over the UK.
He also represented the Scottish Trades Union Congress as a member of Fife Health Board in the 1980s.
He worked with the community to develop the Benarty and Lochgelly Credit Union and campaigned for better conditions for prisoners in his role as chairman of Glenochil prison's visiting committee, and as vice-chairman of the Scottish prison committee.
In 2007, he was elected as a councillor for The Lochs ward on Fife Council and chaired the Cowdenbeath area committee.
Mr Clarke is survived by his wife Betty, his sons, grandchildren and great-grandchildren.