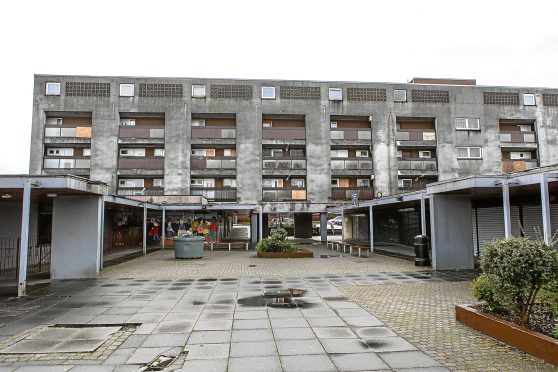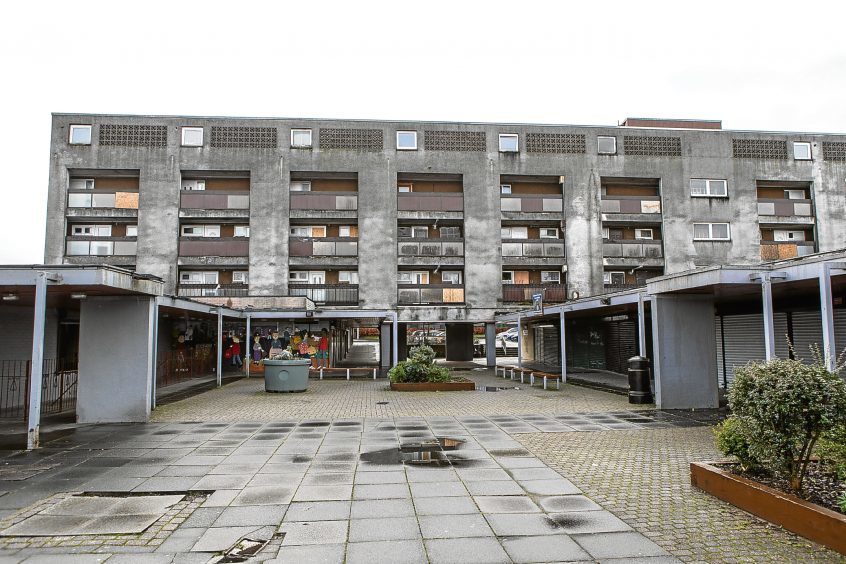 One of Fife's most dilapidated shopping centres is to be demolished as part of ambitious plans to transform the site.
Fife Council has been granted permission to compulsory purchase the notorious Glenwood Centre in the west of Glenrothes, which has fallen into disrepair and become blighted by crime and anti-social behaviour.
Councillors agreed £1.5 million should be spent buying out the 37 businesses currently operating in the centre, as well as 11 flats still in private ownership above it.
The move has been hailed a "significant milestone" in the bid to move forward with a masterplan to breathe new life into the area.
It has not yet been decided what will replace the centre.
Fife Council's Glenrothes community manager Norman Laird said many of the shops were derelict and vacant and that the housing service had stopped allocating properties there to tenants due to the poor living conditions.
"There has been a community effort to maintain the area but it's our opinion it's no longer viable and is a major blight on the area," he said.
"We had a major consultation process with a charrette and the conclusion of that was the viability of the centre was unsustainable and demolition would be the only way forward."
Mr Laird said development plans would be drawn up during the compulsory purchase process with the aim of securing a "comprehensive development that would be transformational for the area".
He said all business owners were aware of the plan and that some had signalled an intention to return to the area once the regeneration was complete.
Those living above the centre have also been spoken to and any council tenants will be given priority on housing lists.
SNP councillor Craig Walker said the Glenwood Centre had been an issue for many years.
"I know community groups have done their very best to keep the area in the best state possible but it's impossible to keep the situation as it is," he said.
"The key thing is the charrette process was extensive and lasted four months with a significant amount of community participation.
"This is what the community wants, make no mistake about it."
The 1960s-built centre attracted complaints about its construction and damp within a few years of being built, and this was exacerbated in the 80s with anti-social behaviour, drug use and serious crime issues.
Administrators were called in when Arbroath-based owners, Glacy and Light, went into liquidation in 2012, but no buyer was found and it fell into further disrepair.
The problems made it an area of last resort for council tenants and people were reluctant to go there after dark.