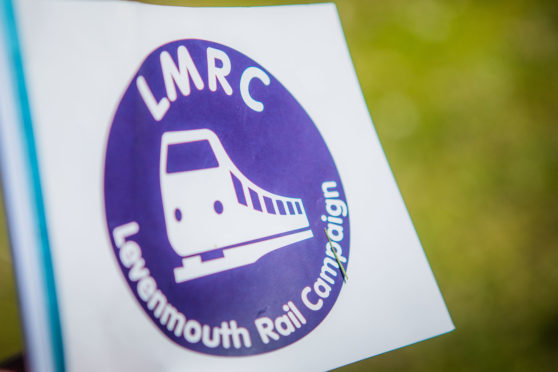 A £10m boost to help maximise economic regeneration in Fife as part of the re-opening of the Levenmouth Rail Link has been given the green light.
Fife Council has announced it will commit £5m which will be matched by the Scottish Government to develop a wide reaching and ambitious Levenmouth Reconnected blueprint designed to nurture social and economic growth in the area.
The news comes just weeks after Michael Matheson, Cabinet Secretary for Transport, Infrastructure and Connectivity announced that the Scottish Government will re-open the Levenmouth rail link at an estimated cost of £70m.
The additional £10m will be used not only to stimulate growth and economic prosperity, but also look at ways to improve road and infrastructure and public transport.
The council's financial commitment will run from now until 2026 with the Fife authority proposing to use the £1.9m already earmarked in its current budget.
A leadership group will be set up before the end of the year to develop  the strategy, which is to be developed through and extensive programme of consultation with communities in the local area, businesses and Levenmouth Rail Link campaign group.
The decision was warmly welcomed by councillors at a meeting of the policy and co-ordination committee.
Fife Council co-leader, SNP councillor David Alexander, said: "This pledge demonstrates the level of commitment Fife Council has in making Levenmouth Rail Link the success we all know it will be.
"Along with the Scottish Government's committed match funding it gives us a real opportunity to maximise those economic opportunities reinstating the rail link will bring.
"It gives us a huge opportunity create prosperity.
"I'm one of those who remembers the original rail service and I'm already looking forward to boarding that first train at Windygates when it's reinstated."
A strategic body and outline blueprint will now be developed and a report on progress to be brought back to councillors in the spring.
Liberal Democrat councillor Donald Lothian, said: "This is so much more than just a railway line, it has to come with social and economic benefits which all rail infrastructure projects do.
"This stands head and shoulders above other projects,  it's a real lifeline and is good news for all of us in Fife."
Labour councillor Altany Craik, added: "It's not often something gets cross party support.
"We need to take it in a much wider view to make sure we get all the wider economic benefits."