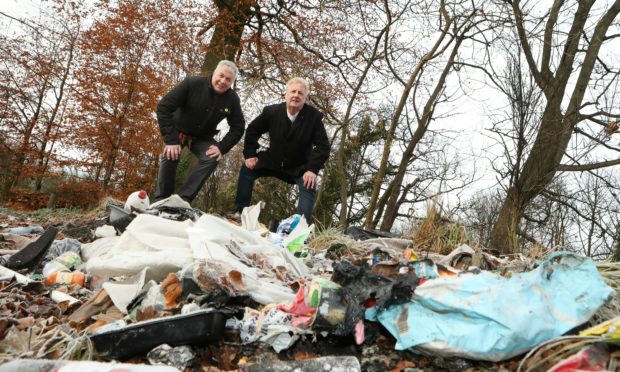 A Fife riverside has been blighted by illegal dumpers ahead of a £300,000 restoration project.
Old kitchens, bathrooms and three piece suites have been found dumped in woodland on the shores of the River Leven, to the dismay of councillors who have been looking forward to seeing the area improved.
John O'Brien and Ken Caldwell said people in vans were driving past the recycling centre in Methil to get to the woods, where they were turfing out large household items for others to collect.
The SNP councillors said bags of rubbish and litter had also been discarded at the site.
The waste was discovered as public consultations on The Leven: Growing With The Flow programme got under way. The scheme is aimed at transforming the area into an attractive tourist destination.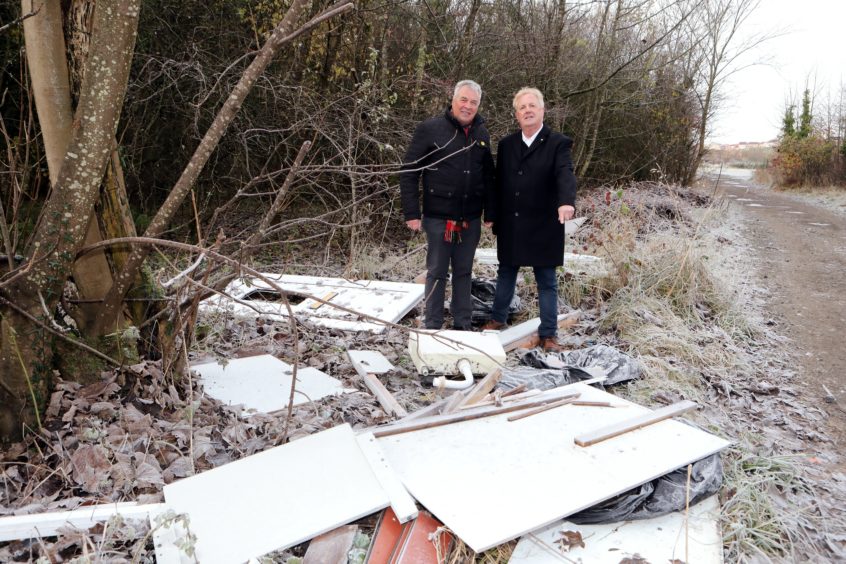 Mr O'Brien said he was bitterly disappointed and called for action to catch those responsible.
"It's really, really bad," he said.
"I've seen kitchens, toilets, car tyres, couches and all sorts.
"We've been getting calls from people complaining about vans driving into the woods at night.
"They're bypassing the tip completely."
The councillor said there was already a CCTV camera in the area, which would be made fully operational, but he and Mr Caldwell have also asked for some kind of barrier to be erected to stop vehicles entering.
"The council put big boulders down there before but somebody has moved them," he said.
"It's getting worse. People don't want to pay for a licence to take stuff to the tip so they're just dumping it.
"There's a lot of work going on with the River Leven project so we need to take control of this and do something about it."
Mr Caldwell said Fife Council had been trying hard to keep the area looking good.
"We have the River Leven Valley Project kicking off which is promoting the use of the river and it's surroundings to increase tourism," he said.
"It's such shame that the area is being spoilt by a few thoughtless people who drive past the recycling centre to dump their rubbish by the river."