Heckling ex-BNP member jeered in Fife hustings as he shouts 'traitors' at pro-EU candidates
By
Scott Milne
December 3 2019, 7.30am
Updated: December 3 2019, 1.25pm
Candidates from the UK's tightest constituency took to St Andrews University last night to field questions from a lively audience, who at times broke out into arguments among themselves.
SNP Stephen Gethins won the North East Fife seat by just two votes in 2017.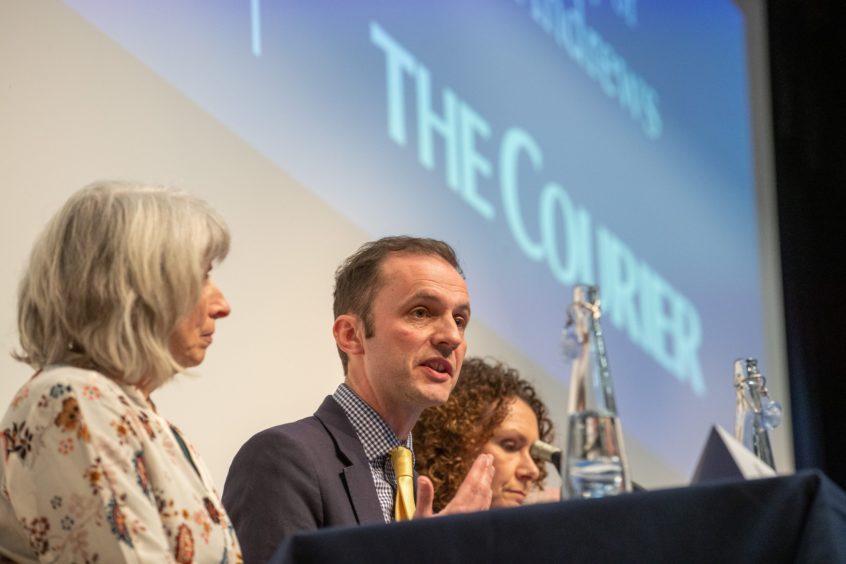 Mr Gethins was joined by Liberal Democrat Wendy Chamberlain, Wendy Haynes of Labour and Tory candidate Tony Miklinski for the hustings.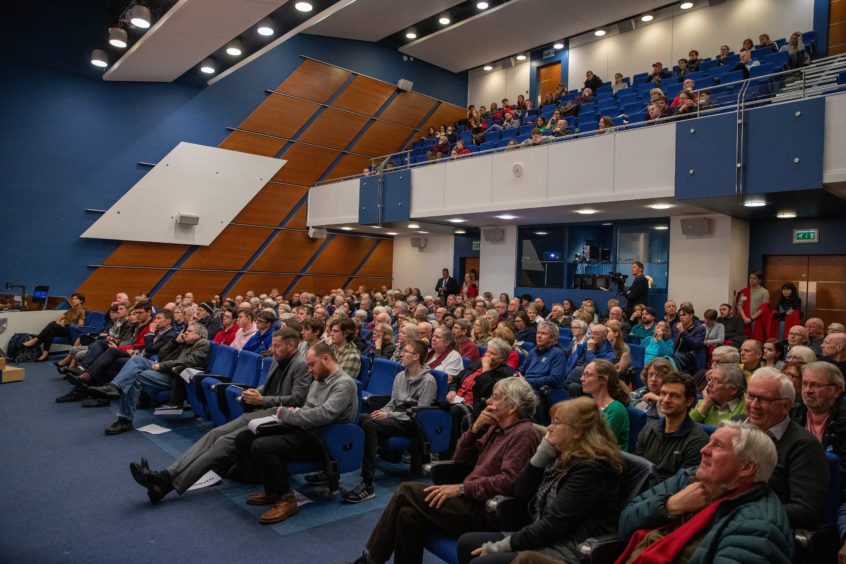 Topics covered included the environment, tuition fees, NHS, Scottish independence and, the most heated subject of the night, Brexit.
One member of the audience repeatedly interrupted answers, labelling candidates from pro-EU parties as "traitors".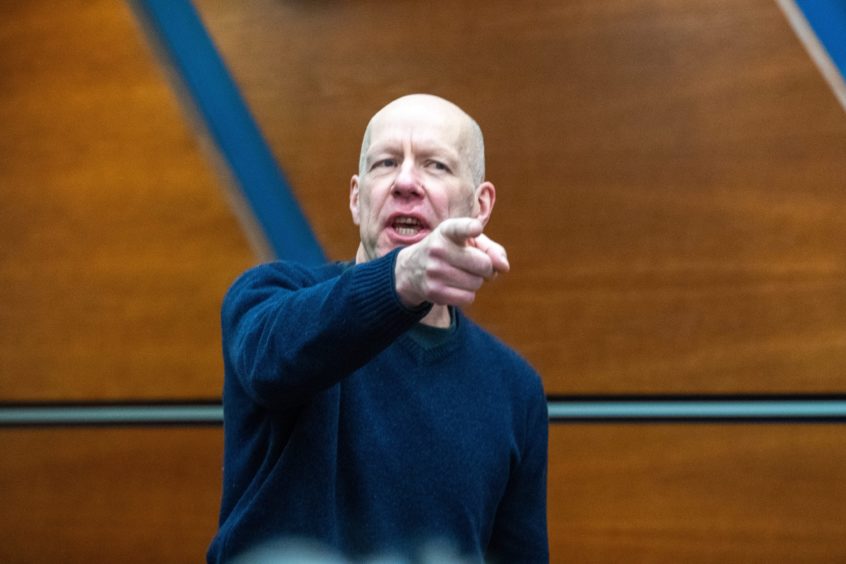 This caused a riot of jeers and shouts for him to "shut up" from other members of the audience.
The man was named by another member of the audience as Max Dunbar, a former member of the BNP party.
About 300 people turned up to the university's Buchanan Lecture Theatre to hear the debate, which was co-organised with The Courier and chaired by political editor Paul Malik.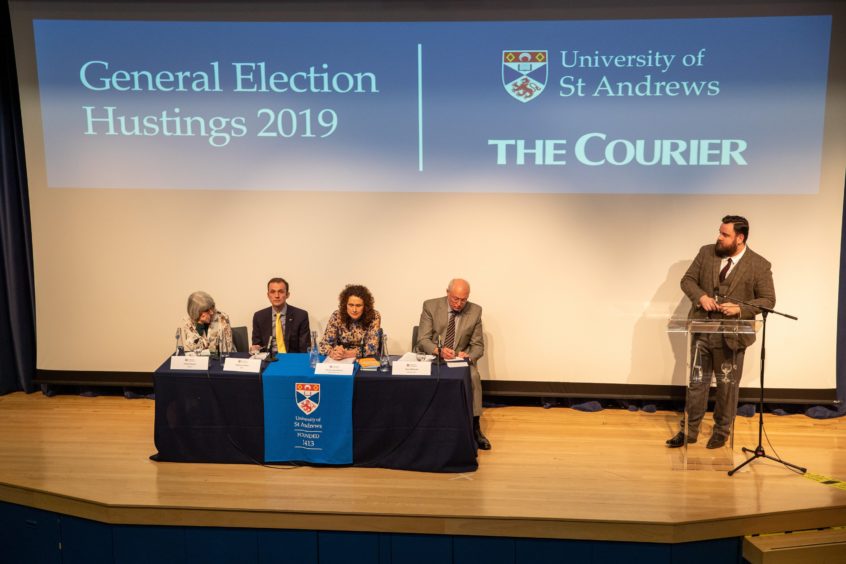 The first question by Alan Wilson, of Cupar, asked if personal integrity came before the politician's party.
All candidates said personal integrity came first, but that they were lucky to be in a party that aligned with their own personal views.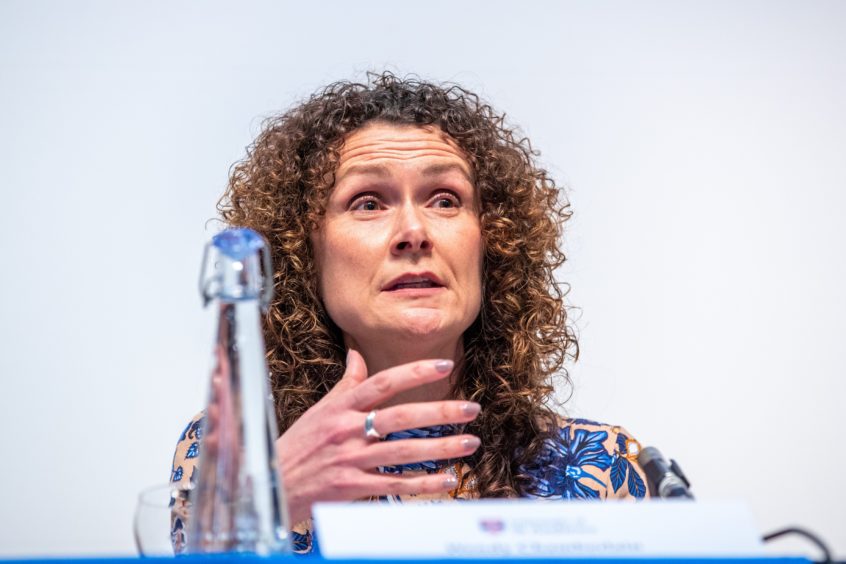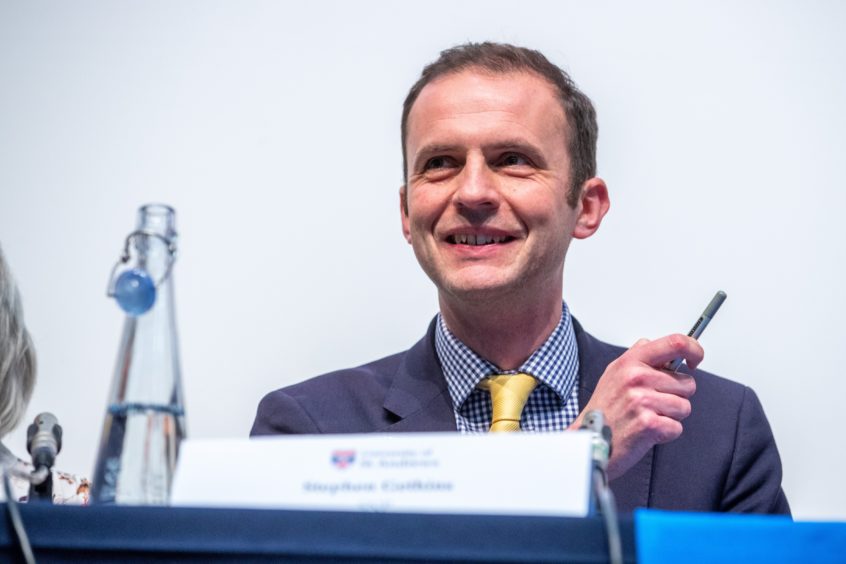 An audience member posited that Boris Johnson is a "bit of a rogue", and that is when the audience interruptions began.
In response to the rogue point, Mr Miklinski said that "what you see is what you get" with the prime minister, but conceded he was not particularly popular in Scotland.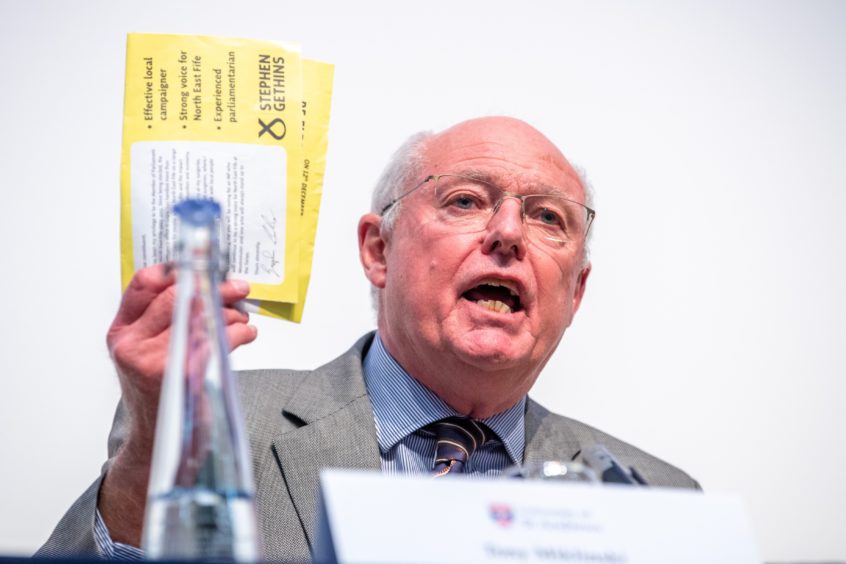 He said: "He is certainly a character and not everyone's cup of tea.
"He said he would get a deal, and he got a deal and is taking us out of the EU."
IN FULL: All the General Election candidates for key battleground of Tayside and Fife
LIVE VIDEO: The Courier General Election hustings from North East Fife
Mr Gethins said he would "go a bit further" than the word rogue in describing Boris Johnson.
"He is not fit for office," he added.
Another major topic was the environment, which all candidates agreed needed instant action saying their parties recognised the urgency.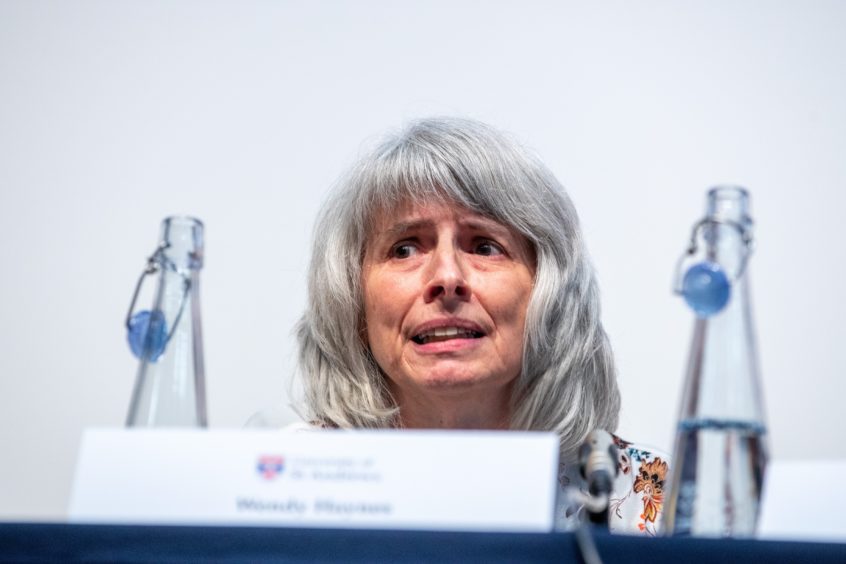 Ms Haynes said: "Labour has put climate change very much at the heart of its manifesto, such as improvements to heating for houses, old and new.
"We have got a fully costed plan to implement these changes."
On the NHS, Mr Miklinski refuted accusations the Conservatives plan to sell off parts of the health service post-Brexit.
Ms Chamberlain said: "There's no deal (with the EU) that is better than the one we currently have."
Mr Miklinski said there were no plans to sell the NHS as part of a trade deal with the US.