Michael Alexander meets the founders of a community-based voluntary group aiming to ensure no North East Fife child goes without a present this Christmas.  
Stacked high in boxes, an impressive array of brand new toys, board games, books and puzzles festoon the storage unit where a small team of volunteers are carefully selecting items to put into Santa sacks.
It's the sort of activity you might expect from Santa's elves in the run up to Christmas.
But this is no ordinary festive distribution centre.
It's the Cupar hub of independent volunteer group Toy Drive that has one simple aim – to ensure that no child in North East Fife wakes up on Christmas morning with no presents under the tree.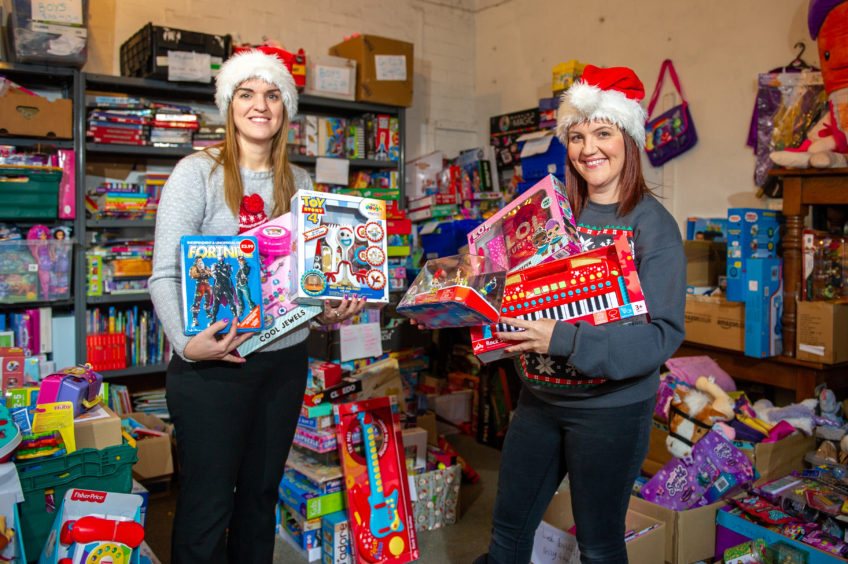 Since 2013, Toy Drive has been collecting and distributing donated presents to families across the district.
The appeal which has grown from strength to strength now helps around 500 individual North East Fife children, aged between 0 and 18, each year, making sure that every child referred gets a gift, a 'stocking filler', book and selection box.
The donations are organised in order of age and suitability then matched with a referred family.
The gifts are then made available to the referrer, who then distributes them to the family.
Toy Drive founder Victoria Leonard, of Cupar, is aware that North East Fife is often regarded as a relatively well-off area.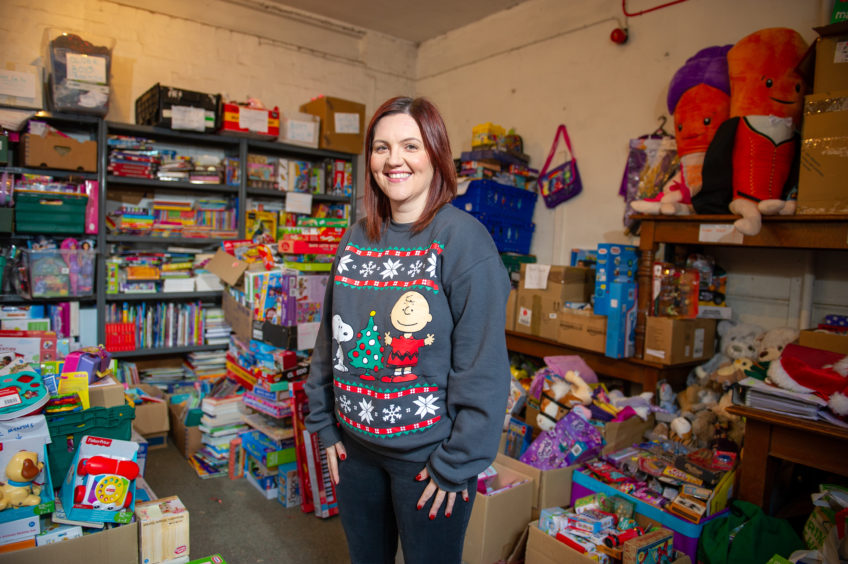 However, the 38-year-old mother of two girls explained how through her work as a front-line Fife Council social worker specialising in vulnerable children and families, she sees a very different, "heart-breaking" and often hidden side to the district.
Struck by the number of struggling families, she was inspired, along with other mums seven years ago to establish Toy Drive, which aims to ensure that children from less well-off households across the area get at least a present and book at Christmas.
"Although the Toy Drive is independent and not a social work thing – because it's outwith the job that we do – we have absolutely used our social work skills, our connections and our understanding of our area and of our demographic to create the Toy Drive," explained Victoria, a former Monifieth High School and Dundee University English graduate who retrained as a social worker in 2006 after a brief spell working as a journalist with the Sunday Times.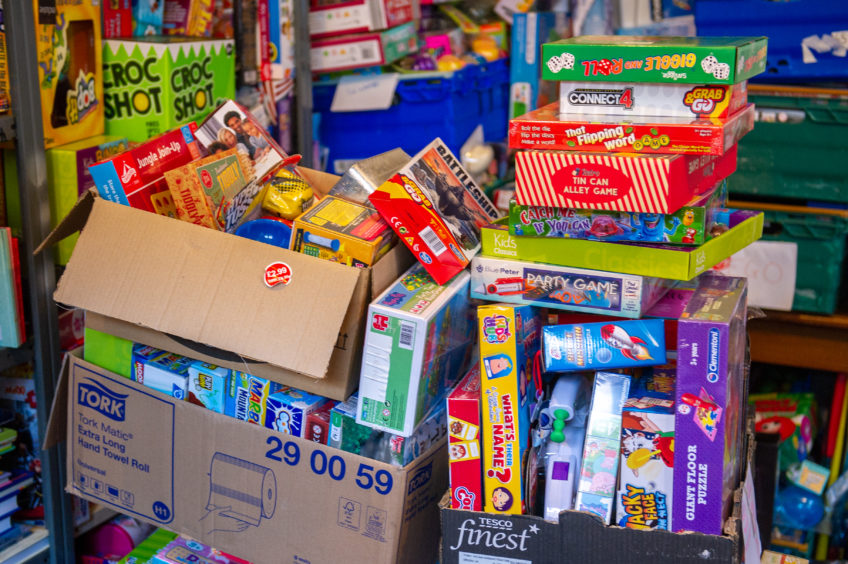 "One of the most important things when we set it up was that it had to be sustainable every year. We didn't want to make grand gestures and disappear the following year when families are still struggling.
"We wanted it to be community-led, community driven, and that's the thing I wanted to be different about Toy Drive – that toys are collected here, distributed here, the kids are here – this is our area."
While North East Fife has some of the wealthiest picture-postcard addresses in Britain, stark data released in the summer by the End Child Poverty Coalition revealed that 27% of children in the St Andrews ward are living in poverty – the highest in North East Fife – with East Neuk and Landward at 20%, Cupar at 18% and Howe of Fife and Tay Coast at 17%. Tay Bridgehead at 14% was the lowest rate in Fife. The average for the North East Fife constituency, where there has also been a rapid increase in the use of food banks, was 20%.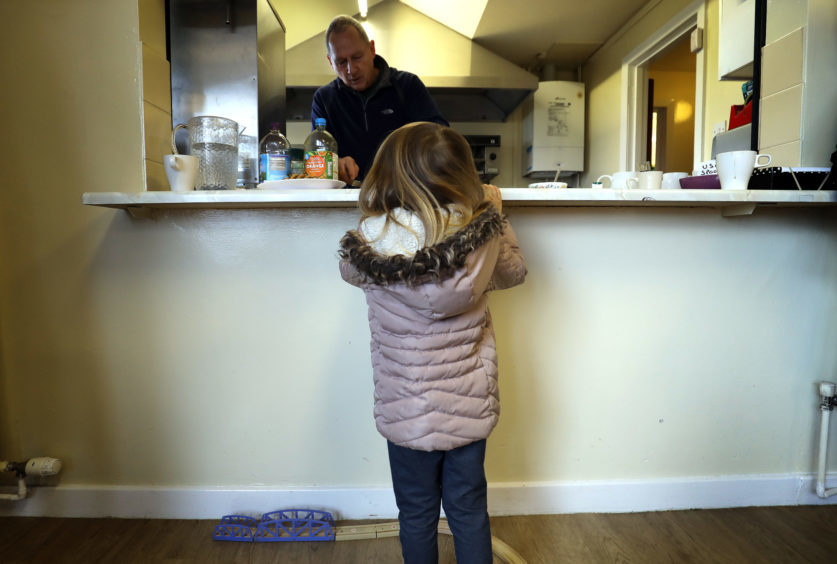 However, other issues also have an impact. In their day jobs, Victoria and her colleagues have front-line contact with children on the child protection register and families affected by bereavement, as well as seeing the impact that rural isolation, mental health issues, unemployment and resultant poverty can have on some families.
Victoria said at the beginning they had found it "quite hard" to get going because they couldn't quite access pockets of charity money that often gets centralised in urban Fife and Dundee.
However, having decided to "plug the gap" by setting up Toy Drive themselves, a particularly "fantastic" partnership with groceries manager Ricky Turnbull at Tesco Riverside in Dundee got them off the ground and wholehearted support from them and the North East Fife community has grown ever since.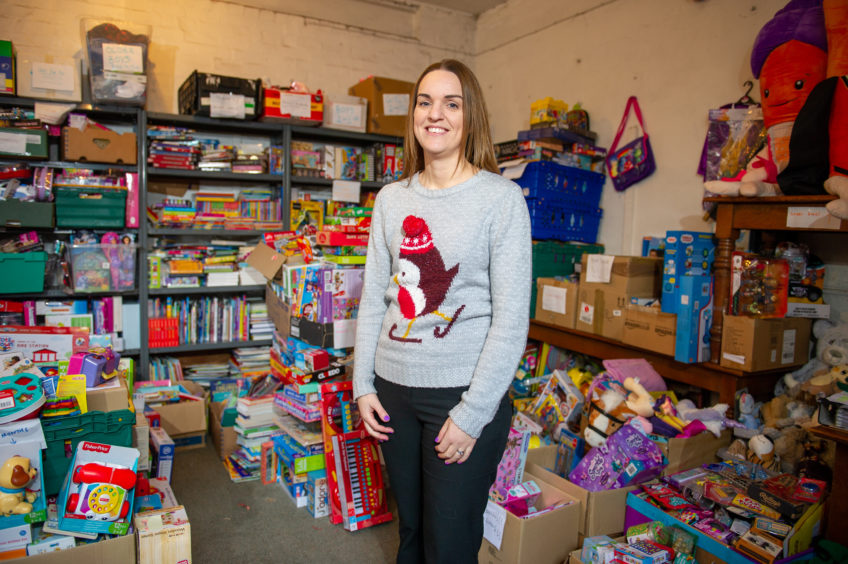 Mother-of-two and fellow Cupar-based social worker Laura Lumsden, 37, also helps to run Toy Drive.
The Cupar-raised former pupil of Castlehill Primary and Bell Baxter High School, who was a lifeguard at Cupar swimming pool before working in residential care, explained how Toy Drive preparations start in August, building up to volunteers bagging and packing in their spare time in November with distribution from early December.
This year around 40 collections points had been established including the four secondary schools (Bell Baxter, Madras College, Waid Academy and St Leonard's) and many primary schools. Many businesses, individuals, charitable organisations, sports clubs and playgroups had also become regular contributors.
"The gifts that we get are fantastic – really wonderful," said Laura, adding that referrals had to come from a professional and that confidentiality was a high priority when it came to recipients.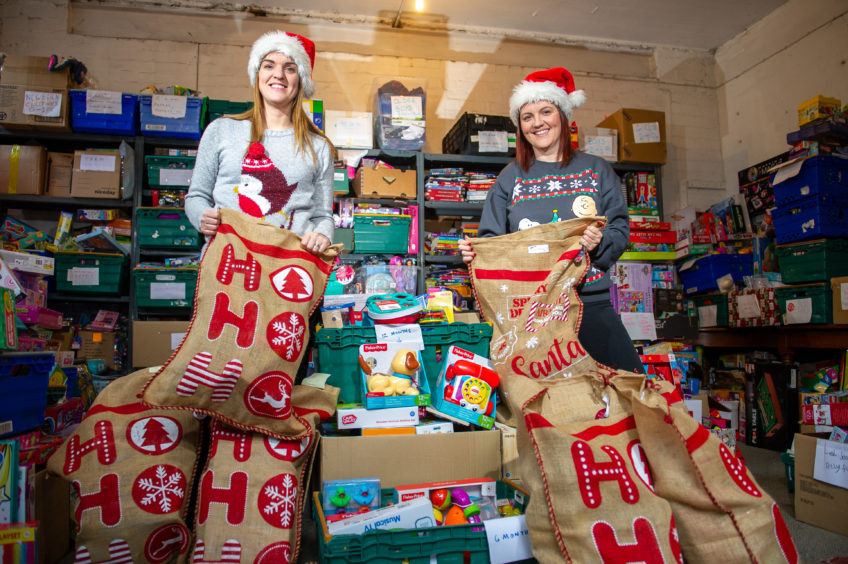 Victoria added: "I think because it's local – that seems to strike a chord, touch a heart – all these people supporting.
"We are tight on quality control. Gifts have to be new and unwrapped. The mantra is if it's suitable for your child to open on Christmas then it's good enough to come in.
"For us the children we work with are already getting second best – so we want them to get the Rolls Royce treatment when it comes to Christmas."
Victoria said presents were targeted through additional questions on the referral forms.
"We get some heart breaking referrals," she added. "Children who have lost a parent, lost two parents, they might have been made redundant, a family member has gone on to have a terrible health issue.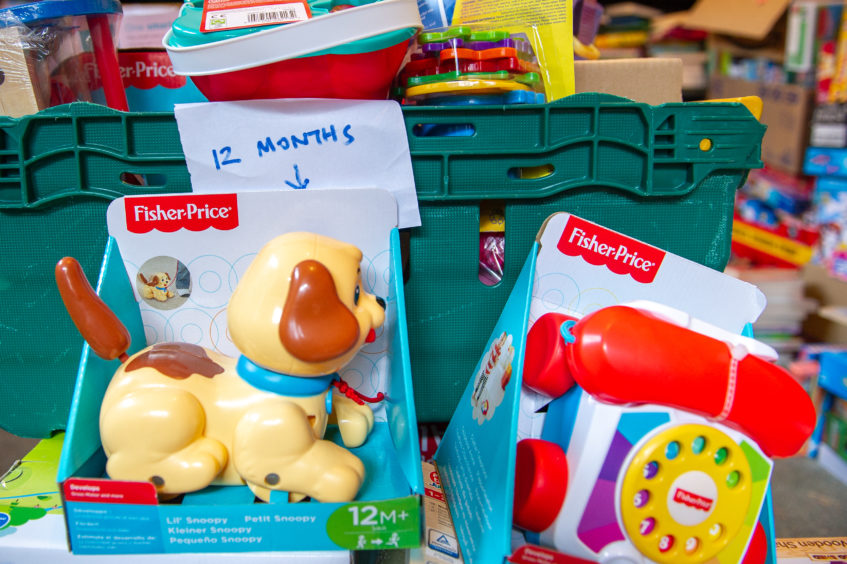 "I think in all honesty we, like most people, will add an extra couple of things into the bag depending on the circumstances to make that even more special – to take the weight off the carer or grandparent or aunt to try and breed that support at a time that is already going to be tough for a wee one."
Putting a rise in referrals over recent years down to a mix of greater awareness about Toy Drive and a rise in poverty, Victoria said she "sadly can't fix" the causes of poverty.
However, thanking everyone who has taken Toy Drive to their heart, she said: "I think if I was to take a positive look at it,  community spirit is alive and well irrespective of the budget and the climate controls and everything that's going on.
"If you believed everything you'd heard on the tele or read, actually you'd think the world was a pretty horrible place.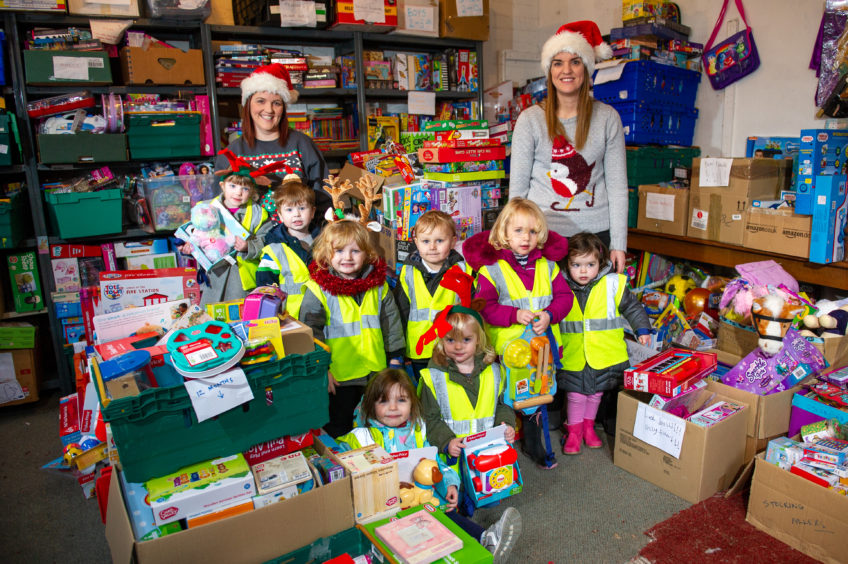 "Actually I don't see that with the Toy Drive. All I see is children learning that ability to give and understand.
"I particularly like that community spirit we have in the north east of Fife: the pockets of wealth are putting their hands in their pockets generally.
"For example, we got £1000 from North East Fife Rotary club this year. They don't have to do that. They could find another charity.
"They've done that for the last five years now. They've given us a really decent amount of money that gives us a cushion to plan. I'm encouraged by what I see in the community and want to thank everybody for their support."