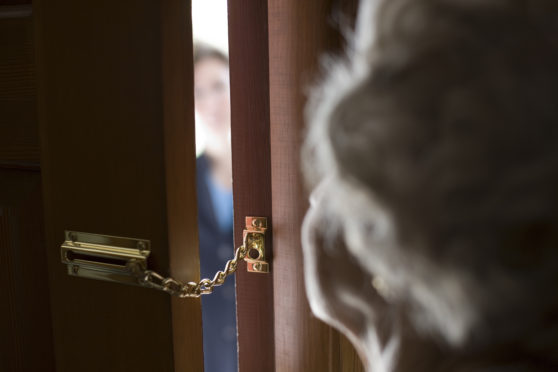 Unscrupulous companies caught using the renowned Trusted Trader logo without permission are being taken to task by Fife Council.
The trading standards service has revealed it is taking action against two firms who have been using its logo without being members of the scheme.
Tradespeople have to go through a rigorous vetting process before they can join the council-run initiative, which aims to crack down on rogue traders and bogus workmen by providing a list of vetted companies in the home improvement sector.
Lead trading standards officer Lisa Duncan said action would be taken against anybody caught using the logo by deception.
"We are currently dealing with two local tradespeople who have taken our logo and put it on their paperwork," she said.
"We are dealing with that via the legislation we enforce.
"We do have rigorous vetting processes. We have access to a number of intelligence systems nationally for trading standards and work closely with the police.
"We make sure all applicants comply with all legislation that apply to their business before they are considered for the scheme."
Ms Duncan said many applications from companies who do not meet the stringent standards expected were rejected.
The council is currently trying to expand its scheme to ensure the public is even better protected from unscrupulous workmen.
It has already grown from 54 members in April 2018, to 74 members currently and there are a further 13 applications in progress.
The target is to have around 200 members.
Potential customers made 315 request for work via the web-based initiative in the last six months.
SNP councillor Ross Vettraino, convener of the environment and protective services committee, said: "This is important work that helps us crack down on the issues of bogus workmen and doorstep crime.
"Perpetrators of these crimes take business away from legitimate local traders and reduce consumer confidence – something our trading standards teams take very seriously."
Fife's trading standards service manager Dawn Adamson added: "Fife residents who have been targeted by bogus workmen often find themselves unable to afford to have the situation rectified.
"Many victims are also left feeling unsafe in their own home due to the aggressive tactics used by bogus workmen.
"Having the Trusted Trader scheme in place gives Fife residents access to a list of vetted traders within the home improvement sector that they can use giving them confidence and peace of mind."