Kirkcaldy man, 25, with AIDS fights for life having not known for years that he had HIV
By
Aileen Robertson
January 14 2020, 8.00am
Updated: January 14 2020, 3.39pm
A national charity has highlighted the tragic case of a Fife man in the final stages of an AIDS battle in its campaign for increased HIV testing.
Ross Scott of Kirkcaldy, who is just 25, is being treated in a hospice for AIDS (acquired immune deficiency syndrome) having not known for years he had been infected with HIV (human immunodeficiency virus).
Nathan Sparling, chief executive of HIV Scotland, said Ross's case was "quite unique" because most people with HIV manage to live long-term with the disease thanks to drugs which prevent the virus from replicating in the body.
However, he said without prompt diagnosis, treatment did not always work.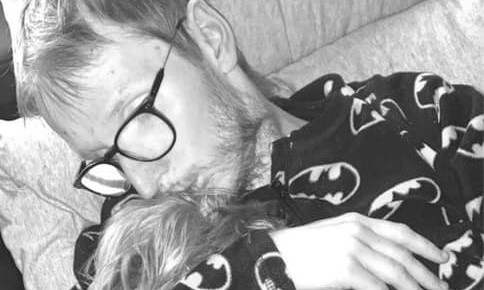 Ross's mother, Karen Scott, 53, said: "Everybody that met him fell in love with him.
"He did his best with his story on Facebook to educate a lot of people about HIV.
"The more people that become aware of what can happen and the preventative measures the better."
Karen said Ross's illness first appeared as an infection in his nose, which was thought to be impetigo, and then MRSA.
His cousin Julie Shand, 32, said: "He had it for about two years before he was diagnosed.
"He had an infection in his nose that started off as a tiny little spot. It ended up being all over his face. We didn't know what was going on.
"He went to the hospital and they thought it was MRSA.
"He could have been tested for it sooner. At the moment, we think the doctors should have thought about that first instead of MRSA and things like that."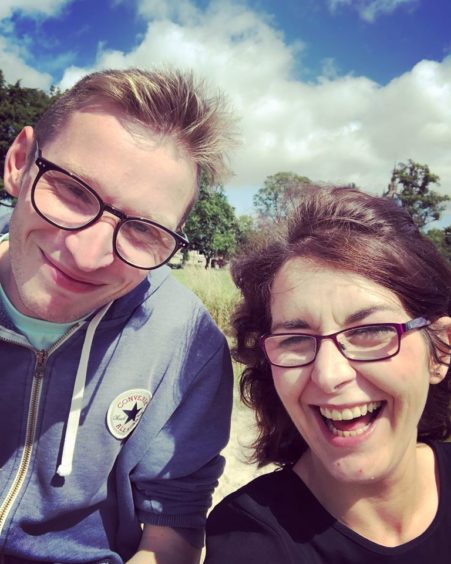 Before he became ill, Ross worked in charity shops and volunteered at Fife and Perthshire Pride events.
Perthshire Pride has announced they will be acknowledging his contribution by naming their stage at this year's event the Ross William Robertson Scott Stage.
"He was full of energy and was always laughing, dancing or singing," said Julie, who has organised a crowdfunding page on the gofundme website to raise money for her cousin's funeral.
AIDS is described on the NHS website as the name used to describe a number of potentially life-threatening infections and illnesses that happen when the immune system has been severely damaged by HIV.
Mr Sparling said: "You don't often see people in the final stages of AIDS any more.
"It just shows there's a lot more work to do because it was a shock to me to see this particular incident.
"It's not just people being complacent, it's health services being complacent. HIV is now seen as a long term, manageable condition but GPs are not testing so people are living with HIV without being diagnosed.
"If anyone is at any risk of HIV, whether it is through condomless sex, having a number of partners or taking drugs, anything like that, then they need to make sure they know their status."