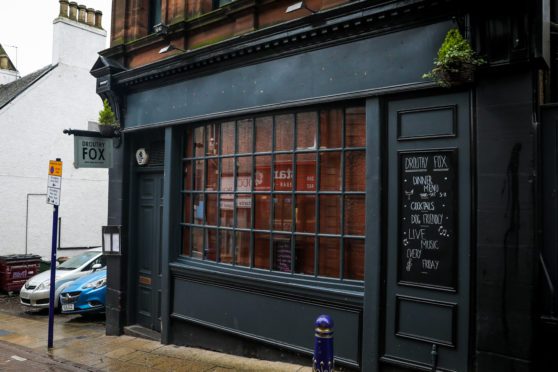 Staff at a Fife pub which closed suddenly have had wages withheld amid accusations of theft.
The Drouthy Fox in Dunfermline shut after the festive season.
A message was posted on its website said the closure was down to "operational issues". and a sign in the window states there had been "unforeseen circumstances" and apologised for any inconvenience.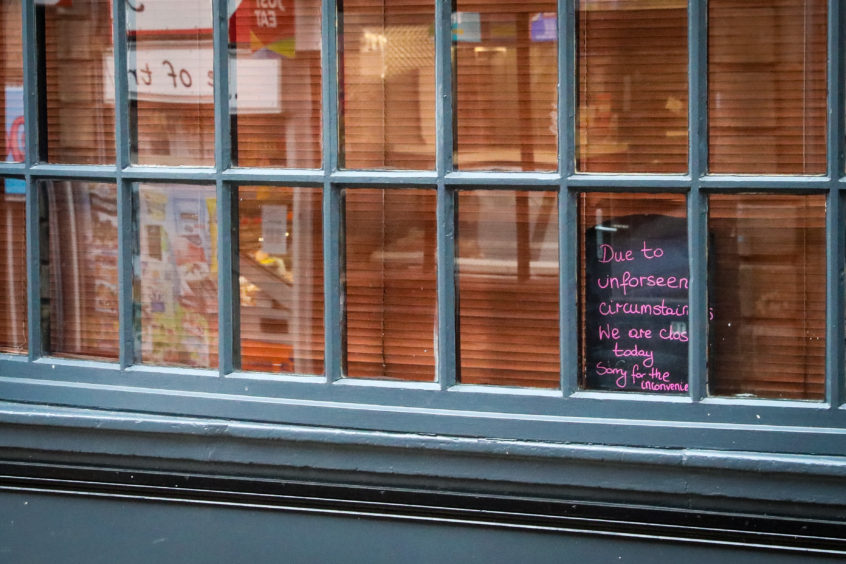 Workers said they were owed wages for shifts worked over the Christmas period.
When contacted by The Courier, chef proprietor Kevin Joubert said he had withheld one week's wages from three employees who had been suspended pending an investigation into claims they had stolen from the premises.
The employees involved have refuted the allegations.
One said: "We know we deserve to be paid and we are owed that money.
"We have been suspended and been accused. It's not true and they don't have any proof."
A Police Scotland spokeswoman said: "We received a report of thefts from a business that was based on Guildhall Street, Dunfermline, on Monday, January 6, 2020.
"Inquiries are ongoing."
Mr Joubert took over the premises, which for years had been occupied by the pub Somewhere Else, last spring.
"We are getting legal advice," he said.
He added: "We were perhaps too ambitious by changing the business too drastically.
"The property itself would also benefit from large investment which would maybe suit a bigger company to compete with the large pub chains in Dunfermline, with one of the biggest across the road – Wetherspoons.
"As a small independent business owner, I could not afford the risk. It was a Saturday venue for most of the regulars and the rest of the week was a hit or miss."
Mr Joubert gave an assurance that customers who bought gift vouchers prior to the closure would receive refunds.
Meanwhile, a post was left on the pub's Facebook page by employees.
A bartender caught up in the row said the post had been left to "reach out" to customers.
"People could have been travelling from Edinburgh with their granny for afternoon tea because they had bought vouchers and had to go back," he said.
It is understood the pub's last day of trading was Saturday January 4 and the premises were later stripped of their contents.
The bartender said "everything was gone".
He said: "That's how we knew we didn't have jobs."
Staff claim they are owed wages having worked through Christmas Day, New Year's Eve and New Year's Day.
Mr Joubert and his partner Aleksandra Trzcinska previously ran the Kingarroch Inn in Craigrothie, which gathered rave reviews for the quality of food served before closing suddenly in April last year.