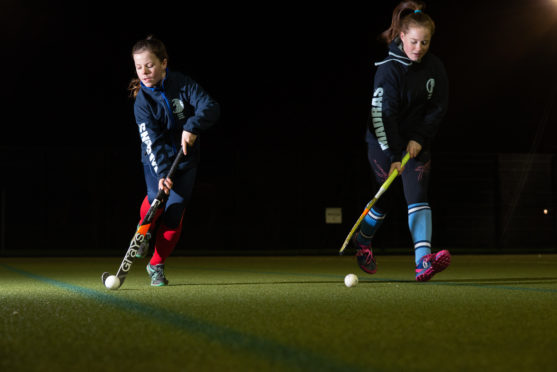 A deepening row over sports pitch provision at the new Madras College has led to calls for an independent review of the decision making process.
It comes after Fife Council ditched plans for a 2G pitch at the £50 million community use school, in favour of two 3G pitches.
The move has angered local hockey players who say the longer artificial "grass" is unsuitable for the game beyond S3 level.
Scottish Liberal Democrat leader Willie Rennie is now calling for an expert to conduct an external review.
He has also launched a petition calling for a u-turn, which was signed by almost 900 people in two days.
St Andrews has several hockey teams, as well school players, but only one sand-dressed 2G pitch at St Andrews University Sports Centre.
Mr Rennie said: "Hockey is a popular sport especially for women and girls. I also worry that a lack of local provision and facilities will result in children and young people having to travel to play their home games.
"There is also a broader concern of the impact this might have on sport participation amongst our young people."
Rachel Philp, a hockey coach at Madras College, said: "We are concerned that the best option for a diverse range of sports has not been properly researched or considered.
"An independent review would ensure that precious public funds are spent wisely and that the fantastic new asset can bring the widest benefit to the whole community of north-east Fife."
Conservative Mid Scotland and Fife MSP Liz Smith said she was disappointed that a call for an internal review was recently rejected by the council's north east Fife area committee.
She said: "Many local people clearly feel this is a missed opportunity that can impact on the sporting choices available to young people and to local sports clubs."
Council education head Shelagh McLean said the school and community use team felt strongly that provision of a specialist rugby pitch and a similar all-weather pitch, would be most useful to the town.
There will also be access to a grass pitch at the university and Station Park, she said.
She said: "The artificial pitches which are being installed at Madras are multi-functional to give the broadest access to a range of sports.
"Madras is a community use school and we will welcome the community to continue to use the facilities in the usual way."