VIDEO: Tear down 'Fife's worst eyesore', say Glenrothes locals
By
Neil Henderson
February 17 2020, 6.20pm
Updated: February 18 2020, 9.57am
Campaigners are calling for the demolition of a department store they have branded "Fife's worst eyesore", saying it is now a serious public health risk.
The former Co-op in Glenrothes town centre, which was built in 1964, and which has fallen into an advanced state of dereliction since it closed in 2012, has become a target for vandals with its walls daubed with graffiti and many windows either smashed or boarded up.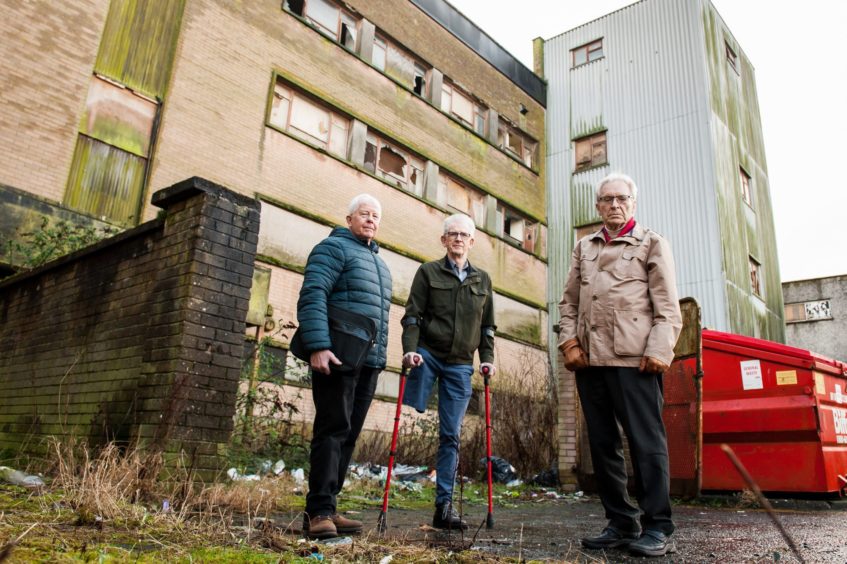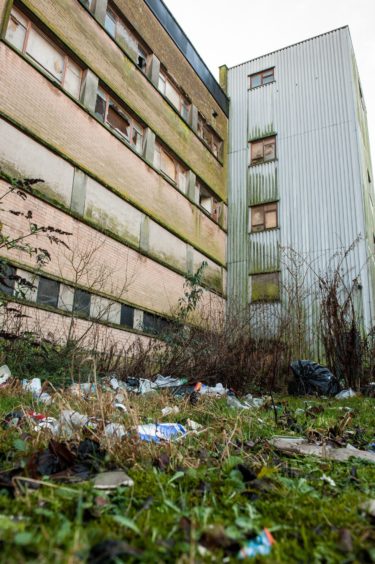 Members of Glenrothes Area Futures Group (GARF) now say the building needs urgent attention before someone is seriously injured.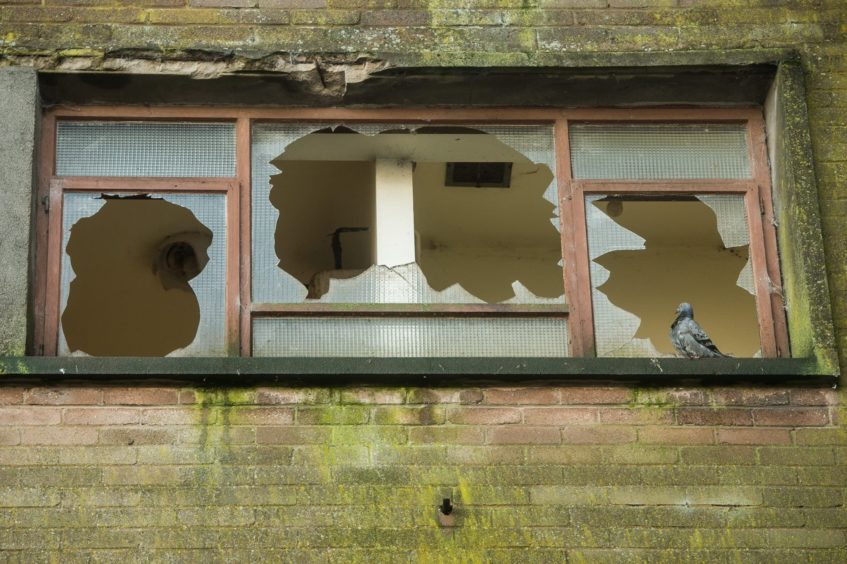 However, they have been left frustrated by the lack of response from the building's owners, Mars Pension Trust, who have failed to respond to several requests to discuss the building's future.
Planned £1m demolition of one of Fife's worst eyesores scrapped, leaving its future in limbo
The Courier revealed in December that a long-held £1 million plan to demolish the store and the adjoining former Forumbuilding, was scrapped because of spiralling costs and the discovery of large amounts of asbestos within the property that would have taken almost a year to remove.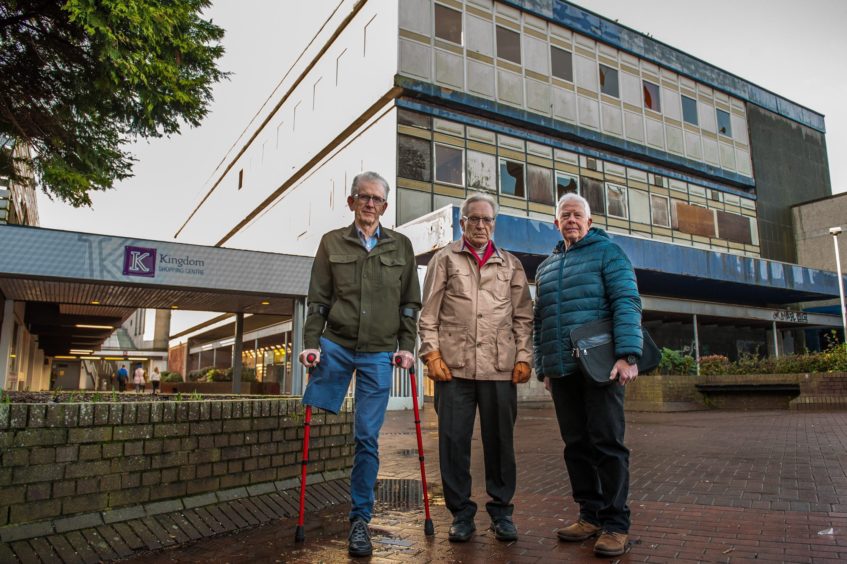 "The building is a disgrace and an embarrassment to the town," said David Cooper, Futures Group secretary.
"It's now in such a bad state of disrepair it's only a matter of time before someone is seriously injured or even worse from the loose cladding or broken glass.
"In addition, with the position of the building at the entrance to the town, it is also projecting such a poor image of Glenrothes for those coming into the town and for efforts to attract new businesses into the town."
Bob Grant, Futures Group chairman, said the the lack of response from the building's owners had been hugely disappointing.
He said: "The owners need to face up to its responsibility and at least engage in some constructive dialogue as to the building's future. It's the least the residents of this town deserve.
"The town has been given many promises by previous centre managers and also by LaSalle, the previous estates management company, that this part of the centre would be demolished by 2019 and the whole image of the centre improved."
The group are now calling on residents to back its calls to make the future of the Co-op building and will discuss the matter at GAFG's bi-annual public meeting on Wednesday.
"We are not prepared to sit and watch the building fall down," said Dr Grant.
"We need a coming together of the public, local politicians, Fife Council and, of course, the owners, to create a positive outcome from this for the whole of Glenrothes."
Neither Mars Pension Trust and its town centre management group AEW responded to requests for comment.
GARF's bi-annual public meeting takes place at the CISWO Club, Glenrothes on Wednesday 7pm.