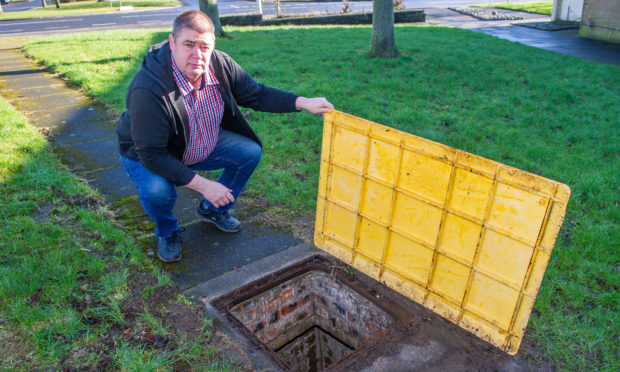 Fife Council is being urged to fix a cover to a 10ft deep manhole that has been broken for more than a year before someone is seriously injured or even killed.
Residents in Colliston Avenue in Glenrothes say it is a miracle that no one has yet fallen into the underground shaft and fear if it is left unrepaired for much longer it could cause a tragedy.
It's thought the metal cover was damaged by a council vehicle in February last year during maintenance of the area. A plastic tray was put over the hole as a temporary safety measure.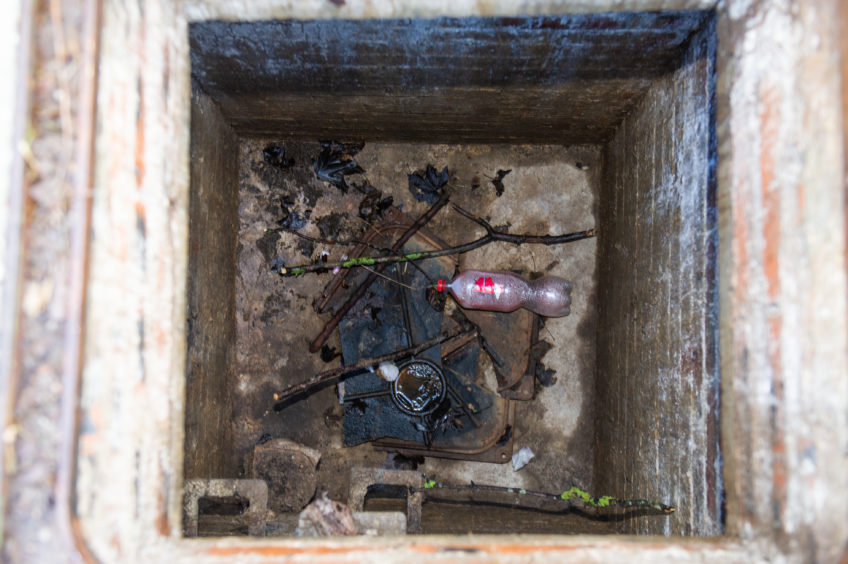 Resident Neil Finlayson, who lives just yards away from the hazard, said locals had made repeated calls for the damage to be put right.
He said he had had to replace the temporary cover on a number of occasions after children playing in the area dragged it away.
The recent high winds have also blown the cover from the hole on several occasions.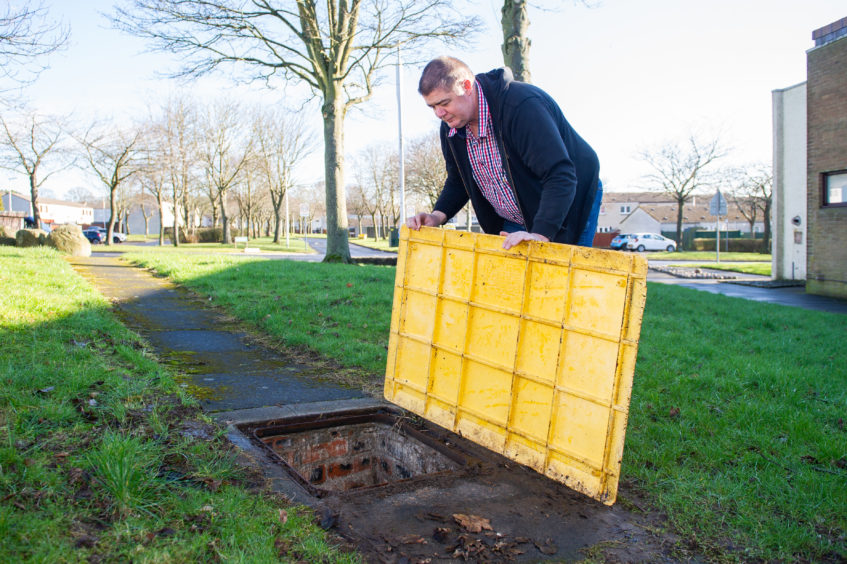 "It's a disaster waiting to happen," said Mr Finlayson.
"Because the plastic tray was never securely attached over the hole it's been a constant cause of worry that a child may fall into the shaft.
"Youngsters play on the grassed area that sits either side of the hole all the time. And because it's situated along a path away from the main road, there isn't as much street lighting so it's constant threat to anyone walking along here at night.
"It only needs the tray to have been removed again and on a dark night someone could quite easily not notice it."
He said he had phoned the council every month since it was broken and had been told repeatedly that the issue was in the system and scheduled to be fixed.
However, when he called this week he said he was told there was now no record of the damage.
"People here are beginning to wonder if it will have to take a significant injury before before it is finally fixed," he said.
Council spokeswoman Sara Wilson apologised for the delay and promised the work was in hand.
She said: "We're investigating what's happened here and can only apologise to Mr Finlayson and local residents for the delay.
"We will get this repaired as a matter of urgency."