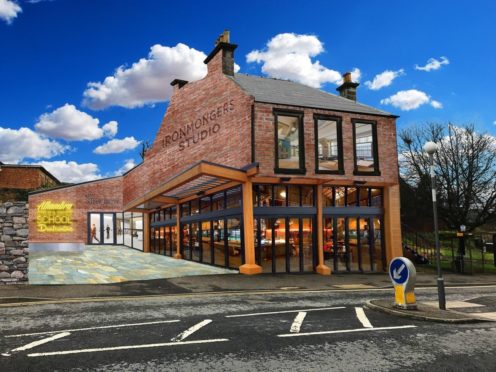 A row over the controversial lease of common good land in Dunfermline looks set to continue after councillors approved the latest stage of the process.
The Alhambra Theatre Trust wants to use a 16 square metre plot at the junction of New Row and Park Avenue to create improved access to its proposed Ironmongers Studio, which will accommodate a 200-seat theatre, headquarters for the Alhambra Theatre Stage School and the Dunfermline Cinema Project.
However, the request to lease the patch of common good land has proved divisive in the community, with a number of objections lodged with Fife Council against the principle of development.
The Central Dunfermline Community Council and Dunfermline Regeneration Trust were among dissenting voices, pointing outthe site was bequeathed to the people of the town on condition public access would not be restricted and the land would never be built on.
Ken Gourlay, Fife Council head of assets, transportation and environment, said the site – which is currently a formal garden with flower beds, shrubs and benches – should be leased as the plans would have "minimal impact" on the area's use or visual amenity.
He said: "The disposal will allow the creation of a safer and more amenable access to the building.
"Rental income from the site will be credited to the Common Good account.
"In addition to the rent, the purchaser will meet the legal and other costs associated with the transaction including, for the avoidance of doubt, the application to the sheriff court, as regards Fife Council's costs."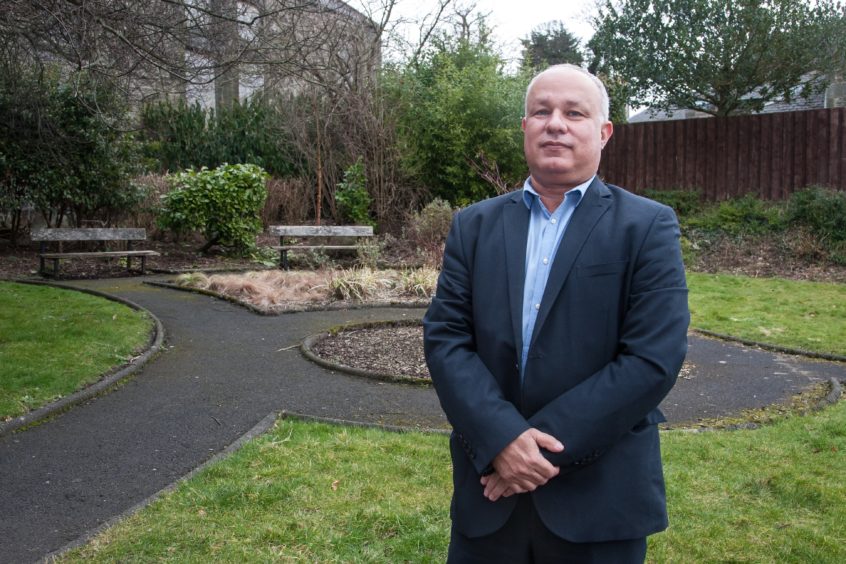 The proposed lease will now be referred to the council's assets and corporate services committee and ultimately the sheriff court, which will have the opportunity to consider representations and make a determination.
One objector described the garden as "the only green oasis of calm in the concrete jungle of this part of the town centre".
Another said: "Anyone who travels past the Alhambra at show start, finish and interval times will have experience the problems of congestion caused by patrons dropping off, picking up, or standing outside in the interval for a smoke or a drink.
"The picture painted in recent press articles that patrons to the new sui generis bar will be somehow different to the rest of us is misleading as they imply patrons taking the air in the gardens will be like those sipping Chablis at Glyndebourne.
"This isn't so, as we're all Jock Tamson's bairns and the attendees at some of the Alhambra's shows, for example, an audience with Frankie Boyle, Jim Davidson, Tyson Fury and Gazza are unlikely to be 100% teetotallers and more likely to be just as human as the person who may be found having a can of lager at the New Row garden, or the sui generis bar."