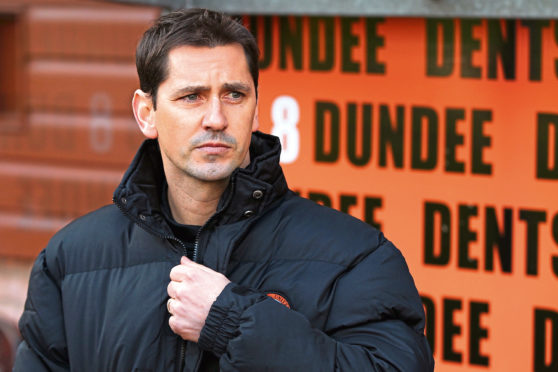 Former Dundee United manager Jackie McNamara is to host a charity event to help support people who have suffered brain injuries.
The 46-year-old was rushed to hospital last month and had to have surgery for a bleed on the brain.
He is now recovering at home after spending almost three weeks in hospital.
Mr McNamara has announced his sporting foundation Consilium is organising a charity golf day along with Headway.
Headway is a UK-wide charity that helps people who have suffered a brain injury by providing support and information services.
The event will be at the Dumbarnie Links in Leven on May 28 and will include a question and answer session with McNamara.
The former Dunfermline, Celtic and Scotland player took to Twitter to encourage people to follow his foundation's Instagram page and support the charity drive.
He said: "Could everyone give this page a follow.
"Our first event is a golf day in May partnering with the charity Headway, which aims to improve people's lives after brain injuries.
"Any support would be really appreciated."
McNamara was rushed to Hull Royal Infirmary after collapsing outside his home in York.
Following his release from hospital he thanked the medical staff who treated him for saving his life.
He said: "I have been overwhelmed by the messages of support for me and my family, from the football community and supporters, during what has been an extremely worrying and emotional time.
"I would like to personally thank the paramedics, York Hospital and Hull Royal Infirmary, who have been phenomenal."