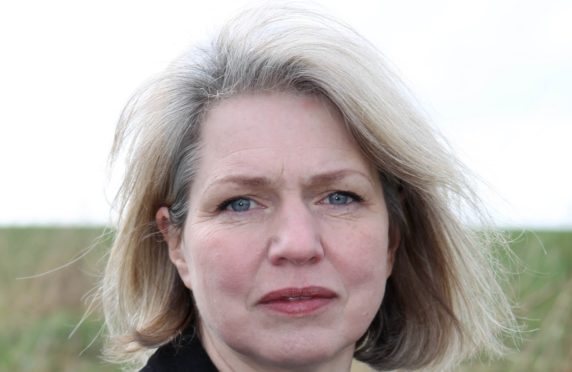 A Fife politician is calling for stricter sanctions to be enforced on holiday home companies still offering vacation properties in the region despite the current coronavirus lockdown.
Independent councillor Linda Holt, said she was alarmed to find online holiday let firm AirBnB is still offering 128 rental properties in villages in her East Neuk and Landward constituency despite the government's warning against non-essential journeys.
The news comes just days after Scotland's Chief Medical Officer Dr Catherine Calderwood resigned after it was discovered she had twice visited her second home in Fife, ignoring her own public advice.
Ms Holt said she had been inundated with calls from constituents fearing an increased risk of contracting the Covid-19 virus because of people travelling to Fife.
"Everyday I am contacted by constituents concerned about the number of holiday homes occupied in the East Neuk.
"The worry is not just that people travelling will increase the spread of the virus and increase the risk to everyone living here.
"It's also that the NHS will be burdened at the worst possible time if any of these visitors fall ill when they are here.
"I know private individuals with holiday homes, local letting agencies and caravan parks have all closed or are not taking bookings.
"I was very disappointed to discover on "searching for accommodation in the East Neuk on the Airbnb website for tonight that 128 properties were listed as being available.
"This is surely against the government's emergency legislation and sends out completely the wrong message."
New directives from COSLA issued to Scottish councils on Tuesday, following Dr Calderwood's resignation, state: "All types of holiday accommodation provided as part of a business must cease to operate during the emergency period.
"Except in certain limited circumstances such as the occupant having no other main residence in the UK or for providing the accommodation for the homeless."
COSLA's directive now gives local authority officers the power to issue prohibition notices and, if necessary, submit reports to the Procurator Fiscal if owners are found to be in violation of the closures or failing to ensure social distancing measures are being observed.
The directive added: "Immediate priorities are to ensure that businesses which are operating (are legally able to do so) have appropriate social distancing measures in place to protect public health and to ensure that businesses which must remain closed, close."
Police Scotland has confirmed it will increase the number of patrols in the area during the Easter weekend period and will continue to "engage, explain, encourage and enforce" where necessary.
Ms Holt said she had written to AirBnB outlining concerns but had not received a response. The Courier also contacted the firm, which was unavailable for comment.