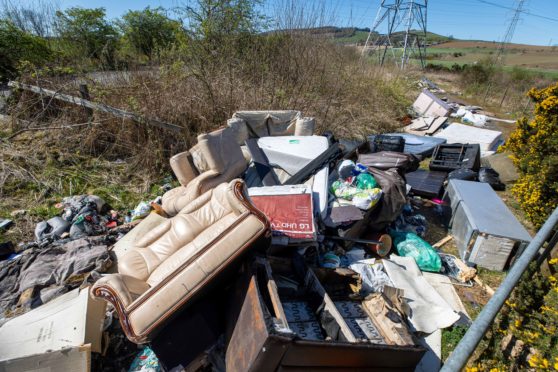 Fly-tippers have struck again in the Fife countryside amid a rise in illegal dumping during lockdown.
Sofas, beds, planks of wood, rubbish, a pram and a fridge were among items discarded off the B9097 near Ballingry.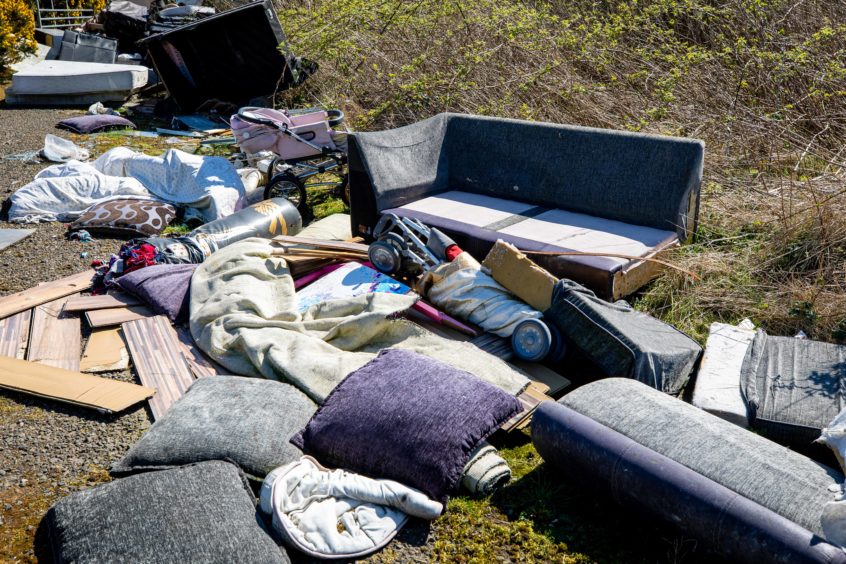 Documents with the address of a scatter flat in Kirkcaldy were among the debris. However, it is not known how they or the waste came to be there.
Fife Council team manager Dawn Jamieson said there had been a rise in reports of fly-tipping since lockdown measures were introduced to slow the spread of Covid-19.
She said illegal dumping of waste was putting increased pressure on staff during the pandemic.
"During these times of restriction, it's important that we work together and look after our local environment," she said.
"Unfortunately, in these challenging times, when our services are already under pressure, there are a growing number of reports of fly-tipping around Fife.
"Everyone is responsible for their own waste and must dispose of their rubbish responsibly.
"There's no excuse for fly-tipping, which is a blatant disregard of the law and of our outdoor environment.
"No one wants to see rubbish dumped, and it has a direct impact on the condition of our roads, parks, wildlife and communities. Our crews are out there doing their best but are struggling to cope."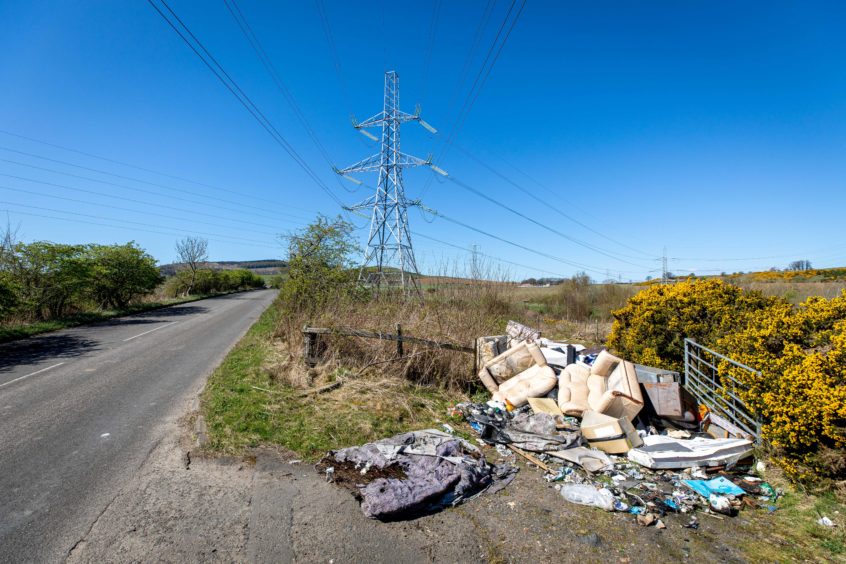 Fife's recycling centres are currently closed following government advice requiring people to stay at home to lower the number of people being infected with coronavirus.
Uplift of bulky waste items has also been suspended.
Ms Jamieson said: "This is the case nationally to help keep people, communities and employees safe. We're responding to this the best we can and we would urge people to store or dispose of recyclable waste responsibly at a recycling point, or via your kerbside bin collection.
"Help keep Fife a great place to live, work and visit. Report flytipping by filling out the form at www.fife.gov.uk/flytipping and we'll take the appropriate action."
Mary Lockhart, Labour councillor for Lochgelly, Cardenden and Benarty, said the access road off the B9097 was one of Fife's fly-tipping hotpots.
She added: "Fly tipping has always been a nuisance and always been reprehensible.
"But just now it's completely unacceptable and has to stop.
"It's not just about the environment and not just about despoiling the countryside.
"They are either ignorant or holding in contempt the sacrifice that everybody else is making.
"At a time like this, when there's a national emergency and people are ill, and people are dying, council workers are going the extra mile, and going extra miles again."