Missing dog Marley reunited with owners after being found 60 miles from home in Fife village
By
Neil Henderson
May 1 2020, 8.37am
Updated: May 1 2020, 4.41pm
The distraught owners of a dog which went missing from its Glasgow home at the weekend have been reunited with their beloved pet after it was found more than 60 miles away in a Fife village.
Sylvia and Billy O'Neill had led a frantic search for Marley, the couple's nine-year-old long haired Jack Russell, after it escaped from the garden at their home in Easterhouse on Saturday afternoon.
After a sleepless night, Sylvia took a phone call which brought tears of joy informing her that Marley had been found safe and well in East Wemyss.
"I'd broke my heart all night worrying as to what had happened to Marley who we've had since being a puppy," she said.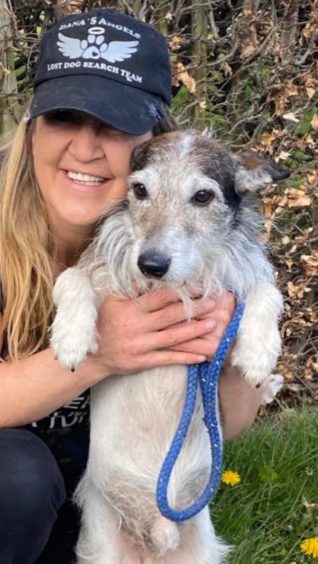 "We'd spent hours driving round the streets in the hope of him turning up but to no avail and we were distraught.
"Then early on Sunday morning we received a call from Fife asking whether we used to own a Jack Russell dog.
"I almost screamed and said we still did and it was then I was told Marley had been found on the east coast in Fife. I just couldn't believe it."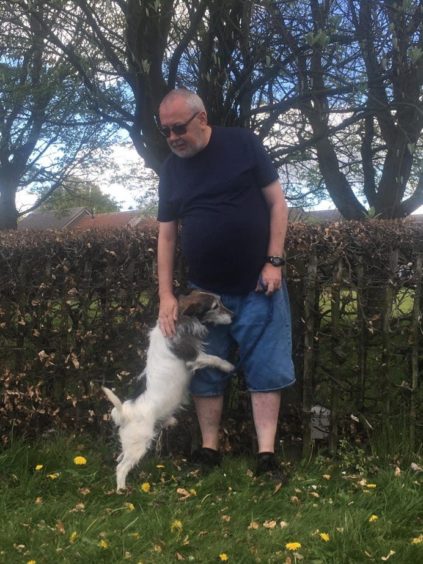 Mystery still surrounds how how he came to be more than 60 miles away from home but Elaine Gillon from the Fife based lost dog search team Dana's Angels, to who Marley was handed, suspects the dog was probably found and brought to the Fife village illegally. Police have been informed.
"Initially we thought it was a local dog and set about trying see if anyone in the village was reporting a lost pet.
"Fife Council's dog wardens Kay Watson and Kim Davies kindly scanned the dog to see if there was a microchip and thankfully there was.
"I was in total shock as it's obvious that dog didn't walk here of its own accord.
"But despite the unexplained reasons for Marley's unplanned visit to the Fife we are overjoyed to hand the lovely dog back to his rightful owners.
"We are a volunteer organisation and being able to get the dog back home is why we do this work in the first place.
"It's a lesson for all dog owners to have their dogs microchipped. It cost just a few pounds to have Marley chipped and look what joy and relief it brought to his owners."