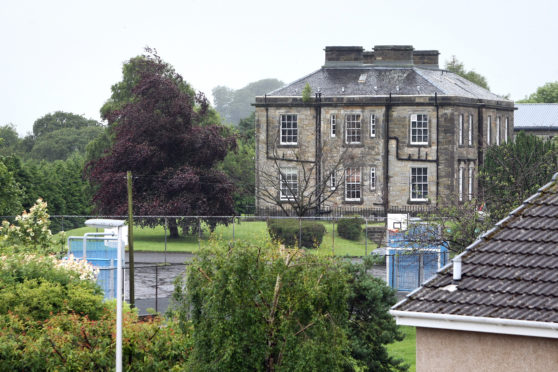 Hillside School in Aberdour has appealed Fife Council's decision to throw out its plans for 125 new homes in the village.
The school's owners want to secure planning permission for housebuilding on the site off Main Street and have gone to the Scottish Government's Planning and Environmental Appeals Division (DPEA) after their proposal was rejected by councillors.
They say it would fund a new school to replace the existing 200-year-old Hillside House and accommodation dating back to the 1970s and 1980s and no longer deemed fit for purpose.
Fife Council rejected the plans in February on the grounds of having received insufficient information on issues including impact on the surrounding landscape and protected species, flooding risk and local amenity, specifically in relation to noise.
The plans drew 352 objections.
Iain Fleming, who chairs Aberdour Community Council, said: "There were many fair requests for additional information made by the council and stakeholders, which you would expect for a development of this scale, and the developer has been given countless opportunities and extended timeline to provide this information."
The Scottish Environment Protection Agency objected to the proposal on the grounds of flood risk.
The proposal was outside the village envelope and the council said there were no material considerations to "outweigh the fact the residential element proposal encroaches into the countryside."
Last year, a Scottish Government reporter overturned a decision by councillors to throw out Cala's plans for 85 houses on a field at the eastern end of the village.
Mr Fleming added: "As a community we can only urge and hope the reporter will support and uphold the council's decision to reject this application."
Edinburgh based firm Felsham Planning and Development, who are acting on behalf of Hillside School, claim the council have "acted unreasonably".
Felsham has submitted 76 documents to the DPEA in support of the appeal.
Director Philip Neaves said: "The council's reason for refusal has been vigorously rebutted in our appeal statement.
"In support of our appeal we have submitted 76 documents, all of which were before the council when it made its decision."
Hillside School offers residential support to boys with behavioural difficulties. Agents for the school previously said the out of date accommodation was a "considerable concern" in terms of childcare regulation, health and safety and ongoing maintenance liabilities.
Its owners applied for permission to build 125 new homes, including converting the 200-year-old school building for residential use.
The plans included relocation of the existing school, as well as playing fields, pavilions, workshops, residential blocks, landscaping and parking spaces.