Contractors resume work at fire-hit Woodmill High School
By
Claire Warrender
May 27 2020, 7.29am
Updated: May 27 2020, 9.32am
Contractors have returned to a fire-hit secondary school in a bid to get the building ready for the return of pupils in August.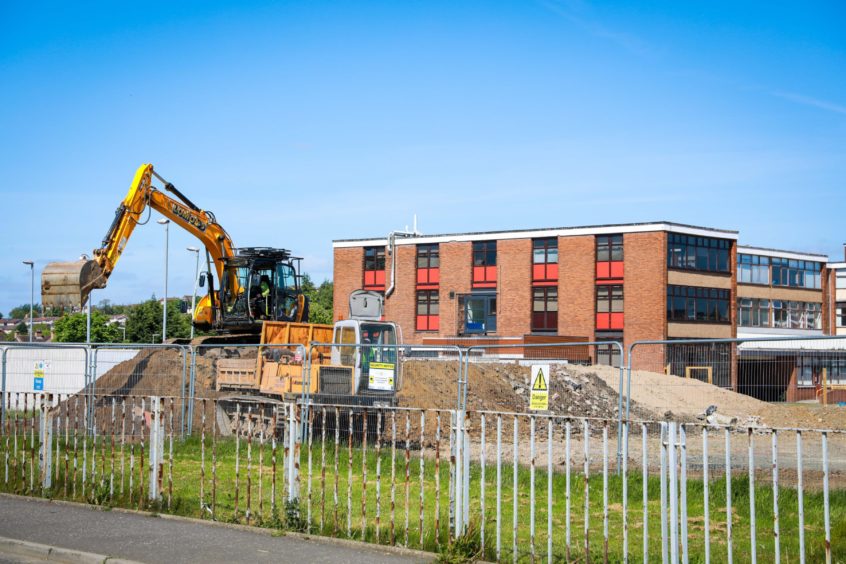 The rebuilding and repair of Woodmill High in Dunfermline was halted when the country went into lockdown in March.
More than 700 S3 to S5 youngsters had returned to the school in January, five months after the devastating blaze which left no part of the building untouched.
It had been hoped the remaining S1 and S2 pupils would get back by Easter after the worst affected sections of the school were demolished.
The aim now is to have most students back at the end of the summer holiday, although pupils from the department of additional support (DAS) will not return until October.
The building work is classed as essential and Fife Council said it was in line with Scottish Government guidance.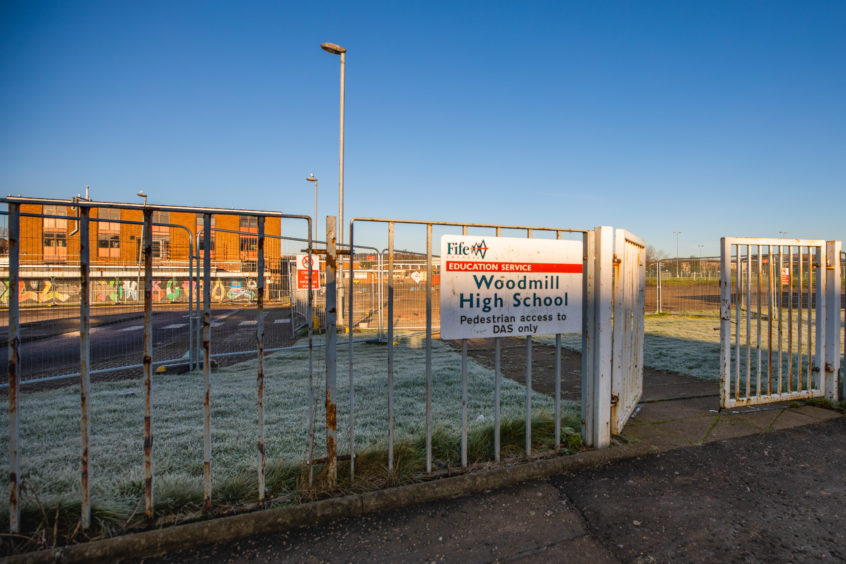 All work is being carried out in accordance with safe social distancing measures.
Head of education Shelagh McLean said: "Now that work has resumed we are confident that the school will be ready to accept most pupils back in August, depending on any ongoing or further covid restrictions.
"We understand how difficult this last year has been for our pupils, staff and their families and we can't thank them enough for their ongoing support, patience and understanding.
"The pause in the work programme means the space for Woodmill DAS pupils will not be ready until after the October holidays.
"They will stay at Blairhall Primary School between August and October 2020.
"This also means that all Blairhall puipls will remain within Tullialan Primary School during this time.
"Their parents have been contacted."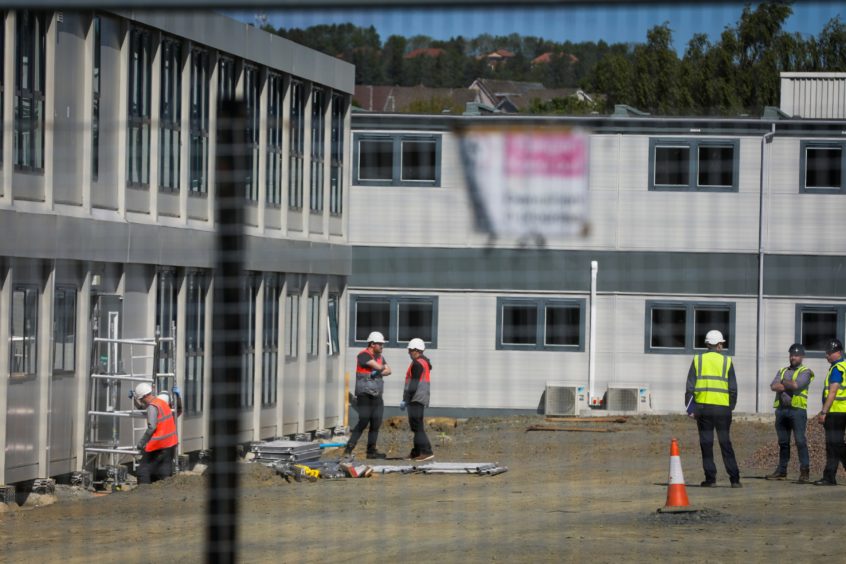 The devastating blaze just days into last year's autumn term destroyed around half of the Woodmill building, including an entire three-storey section and the DAS.
A huge effort saw all young people and teachers accommodated in seven different locations in west Fife while a clean-up and demolition took place.