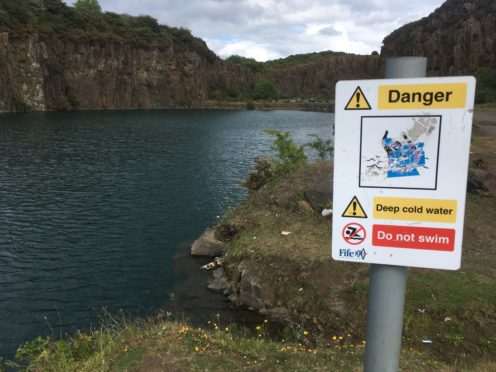 Police in Fife have warned the public to stay away from a notorious quarry which has claimed the lives of four people in recent years after officers were called to disperse a large crowd.
The gathering happened at Prestonhill Quarry in Inverkeithing on Saturday evening.
Police said they acted following community concerns.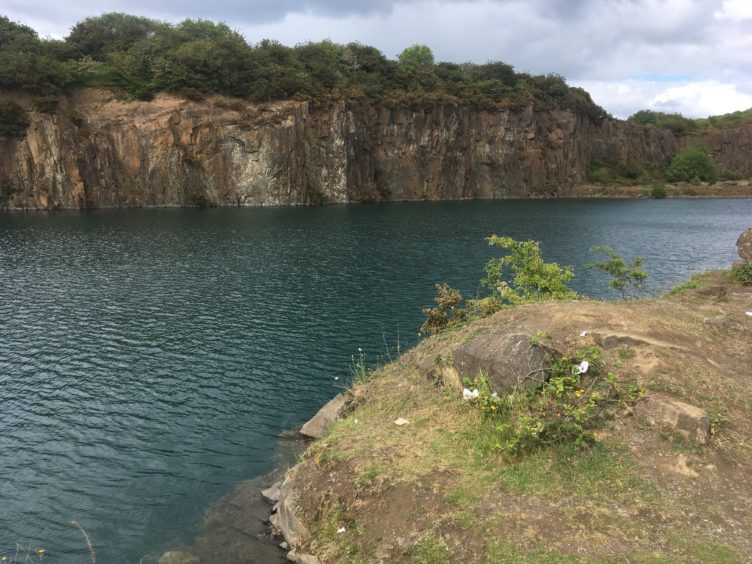 Sergeant Scott Maxwell of the Community Policing Team at Dalgety Bay Police Station said: "Such behaviour is incredibly dangerous and it should go without saying that you should not put your own life or that of others in danger by entering a quarry.
"We know that anti-social behaviour has a disruptive effect on local communities. We will act on any information we receive and regularly carry out patrols of areas of concern.
"I would also urge parents and guardians to make sure that they know where their children are, who they are associating with and what they are doing."
He urged people to remember that coronavirus regulations still forbid large gatherings of people from other households.
"We are asking people, whatever their age, to take personal responsibility to do the right thing and remember the purpose of these measures is to aid the collective effort to protect the NHS and save lives by preventing the virus from spreading," he added.
Inverkeithing and Dalgety Bay SNP Councillor David Barratt, said: "It's concerning to see such gatherings in normal times at the quarry given its tragic history but given that we are currently in a global pandemic it's also highly irresponsible.
"The quarry may seem attractive but people need to realise how dangerous the site can be and how easily and quickly you can get into difficulty there.
"The site has the potential to be a huge asset for the area with the regeneration plans but until it is made safe I'd urge people to stay away."
Situated close to Fife's coastal path, the quarry has been neglected for more than 40 years and has been the focus of a long-standing campaign to have the site filled in.
In 2017 a female diver died after getting into difficulty.
Site owners Prestonhill Quarry Developments are expected to lodge formal plans in the coming months for a diving centre, as well as a new housing development.