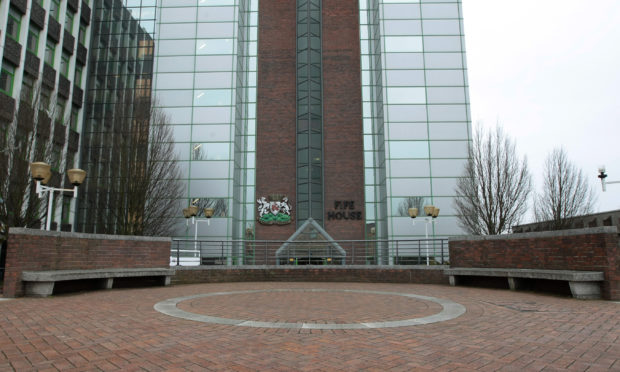 Fife Council is facing a £78 million funding black hole as measures to combat coronavirus continue.
Finance chief Eileen Rowand has warned of "disastrous" financial consequences for the local authority without significant and immediate action.
She said the ongoing pandemic was risking the council's financial sustainability, a position described by one councillor as a calamity in the making.
"Direct and swift action needs to be taken," Ms Rowand said.
All of the council's commitments for this year are to be reviewed in a bid to claw back some of the cash and every department will be asked to cut costs but even that will not be enough to balance the books.
The local authority has faced a huge increase in spending as it works to mitigate the effects of Covid-19 on services and the community and had previously estimated a £30m shortfall for the 14-week lockdown period.
It has spent millions on supporting vulnerable people, securing vital equipment such as PPE, rolling out home working and preparing schools for the safe return of pupils and staff.
More than 11,300 children will continue to receive free school meal payments until August at a cost of £130,000 a week.
Meanwhile, income from leisure centres, theatres, car parking, school meals and other sources has dried up.
Ms Rowand said it was clear the costs would "far exceed" the £21m provided by the Scottish Government.
Labour councillor Colin Davidson said the loss of income combined with an increase in costs was a "perfect storm".
"It's a calamity in the making unless the Scottish Government comes up with substantial funding to bridge the gap. It's not a black hole, it's a chasm."
The Levenmouth councillor said more than 300 struggling families are receiving food parcels in his area alone, a situation he expects to continue after lockdown amid predicted job losses.
"The cost of that is a real concern. It's sustainable but only at the cost of something else," he said.
Mid Scotland and Fife Conservative MSP Alexander Stewart said councils across Scotland are in a similar position, with a total black hole of around £150m.
"This puts immense pressure on council budgets which had already been cut to the bone," he said.
Scotland's finance secretary Kate Forbes said the billions of pounds the Scottish Government was spending on combating Covid-19 was greater than the amount of cash coming from the UK administration.
She has warned of cuts to frontline services without more Treasury funds or borrowing powers.
"At the moment the response to Covid is more expensive than the consequentials we foresee," Ms Forbes said.