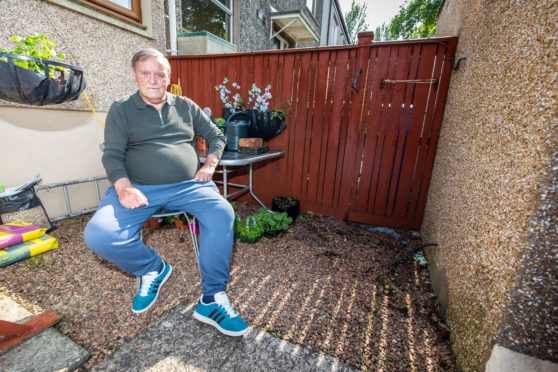 A disabled pensioner says he has been left dismayed and disgusted after thieves broke into his home and stole his mobility scooter.
The culprits took the £2,500 Pride Colt Deluxe scooter from James Madden's home in Ettrick Way in the Macedonia area of Glenrothes in what he thinks was a targeted attack.
Mr Madden, who suffers from chronic obstructive pulmonary disease (COPD), said he has been left stranded as his can only walk a few paces at a time because of his illness.
"The mobility scooter changed my life and has been my lifeline with the outside world since I got it two years ago, allowing me independence despite my disability to go to the shops and socialise.
"I'm disgusted someone could do such a thing.
"It looks like the scooter was specifically targeted rather than an opportunist theft as I keep access to my garden bolted at night and nothing else of value was taken.
"The police are now investigating the theft and I'd urge others who may have family members with similar scooters to stay vigilant."
Mr Madden's son, James Jnr, said the family is shocked by the theft and urged anyone who may have seen acting suspiciously to come forward.
"I can't understand how someone can be so heartless as to steal something which is obviously vital to a disabled person's livelihood. They are just scumbags.
"The scooter has allowed my dad to continue to get around and see his pals and gives his a continued element of independence, which has now been taken away from him."
He said he has been overwhelmed by the level of public support since he posted an appeal on social media for information.
"Right minded people are obviously as disgusted as we are and I posted information of the theft to make the scooter too hot to be able to be passed on and warn others who may also be a target.
"I grew up in the area and I don't recall anything as low as this before."
A Police Scotland spokesperson said: "Police Scotland can confirm that a mobility scooter was reported stolen from a house in Ettrick Way in Glenrothes some time between 1pm on Monday, June 15, and 7.30am on Tuesday, June, 16.
"Enquiries are underway."