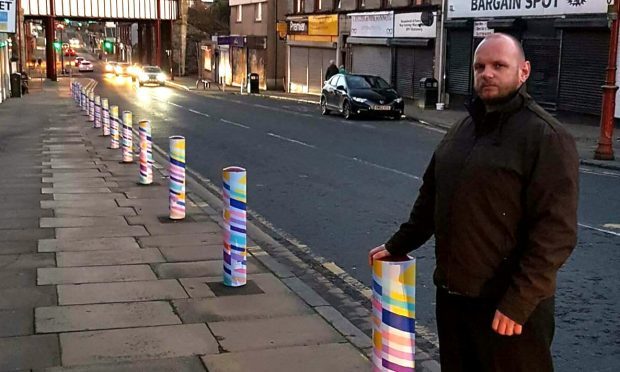 A Fife councillor has launched an online petition in a bid to save his local Greggs bakery.
More than 200 people have signed the plea by Conservative councillor Darren Watt to keep the Cowdenbeath shop open amid reports staff would either be made redundant or redeployed.
Mr Watt fears closure could start a domino effect on the High Street, which has bucked the national trend by remaining viable with most units filled.
He said the loss of a high-profile name would not only be devastating for staff if they lost their jobs but would be sorely missed by the community.
He has written to Greggs chief executive Roger Whiteside to call for a rethink.
"I hope to discuss this with them at the earliest opportunity," he said.
"With the support of the local community, I will strongly encourage them to reconsider.
"The online petition I set up achieved more than 200 signatures in the first 24 hours and I would encourage everyone to add their names so we send the strongest possible message.
Mr Watt said Cowdenbeath High Street had seen significant investment and any closure would be bad for the town.
Greggs have confirmed the shop's closure.
A spokesperson said: "Due to our lease coming to an end, we are no longer operating from our Cowdenbeath shop."