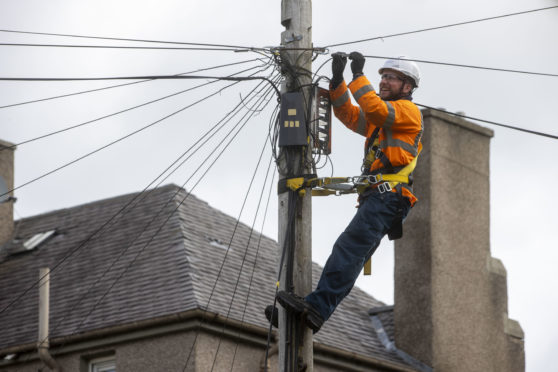 Thousands of homes and businesses in Fife are to benefit from a new fibre broadband rollout.
Openreach has named Kelty and Kincardine among 60 small or rural towns and villages across Scotland that will be upgraded without taxpayer subsidy.
Work is expected to get under way in the next 12 to 18 months, although some places may see work continue into 2024 due to the size of the programme involved.
Robert Thorburn, Openreach's partnership director for Scotland, commented: "We've already upgraded hundreds of thousands of homes and business across Scotland to Full Fibre.
"As well as keeping the existing network running throughout the Covid-19 crisis, our engineers have, safely and with social distancing in place, continued building the new infrastructure to make sure that as lockdown restrictions ease, our network is there to support families, businesses and the economic recovery."
He added: "Our Full Fibre build in Lundin Links and Lower Largo is well advanced, and now thousands of harder-to-reach households and businesses in Kelty and Kincardine will also benefit."
The Scottish Government's connectivity minister Paul Wheelhouse has welcomed the move.
"Digital connectivity has played a vital role in supporting our efforts to keep people safe and connected during lockdown, and will play a pivotal role in plans for our strategic economic recovery from the pandemic, maintaining jobs and livelihoods and creating new skills and opportunities," he said.