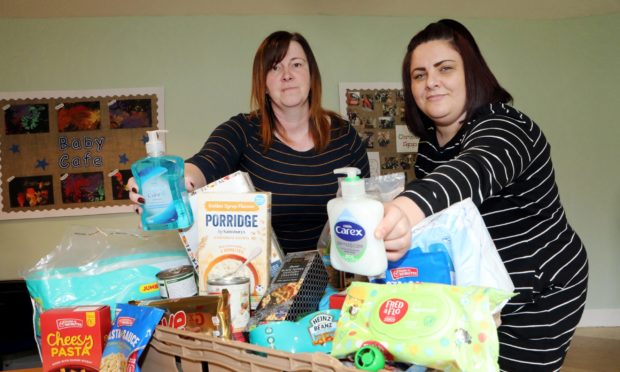 A Fife charity which helps under-privileged families has called on the community to rally round a bid for a significant funding boost.
The Cottage Family Centre in Kirkcaldy, said it needs the public more than ever if it is to be in with a chance of winning a share of a £1 million pot from Persimmon Homes.
The centre is the only Fife group on the shortlist for the housebuilder's Building Futures fund, set up to support under 18s across the country.
Cottage manager Pauling Buchan said everyone was excited to be named as regional finalists but that as many online votes as possible were needed to secure a cash award of either £100,000, £50,000 or £20,000.
"It is a huge achievement to have been selected as a regional finalist, but now we really need people to get behind us and get voting so that we are in the strongest possible position to earn one of the top three cash awards on the night," she said.
"Voting could not be simpler. Just log on to www.persimmonhomes.com/building-futures/finalists scroll down the page to find The Cottage Family Centre and click on it to vote for us.
"We would really appreciate everyone's support.
"This funding would allow us to make significant differences to the lives of our children and their families across the Kirkcaldy area."
The win would boost the Cottage's Fuel a Family fundraising drive, launched in June amid fears of a growing poverty crisis.
During the first three months of lockdown staff and volunteers provided 12,600 packed lunches to vulnerable children in their community and delivered 1,586 food parcels to faimlies in most need.
It also helped with utility bills and bought washing machines, cookers and beds for those going without.
With money running out, Pauline urged people working from home to donate what they would normally spend on fuel to get to work.
She said winning a slice of the Persimmon Homes cash would help them continue to support those who needed it.
Persimmon Homes is an official partner of Team GB and the Persimmon Charitable Commission enlisted the help of athletes Jason Kenny and Laviai Nielsen to help determine the three regional finalists for each business division.
As well as the £100,000 first prize, there is a £50,000 second prize and a £20,000 third prize in each sector, while a further 87 shortlisted projects will each receive £5,000.