A 20-bedroom Fife castle has been put on the market for with a price tag of more than £1.5 million.
Fernie Castle, a hotel and wedding venue which lies off the A92 west of Cupar, boasts 17 acres of grounds and a fairytale treehouse.
The treehouse, described as being "perched within six sycamore trees", includes its own luxury bedroom, bathroom with free standing bath and three balconies.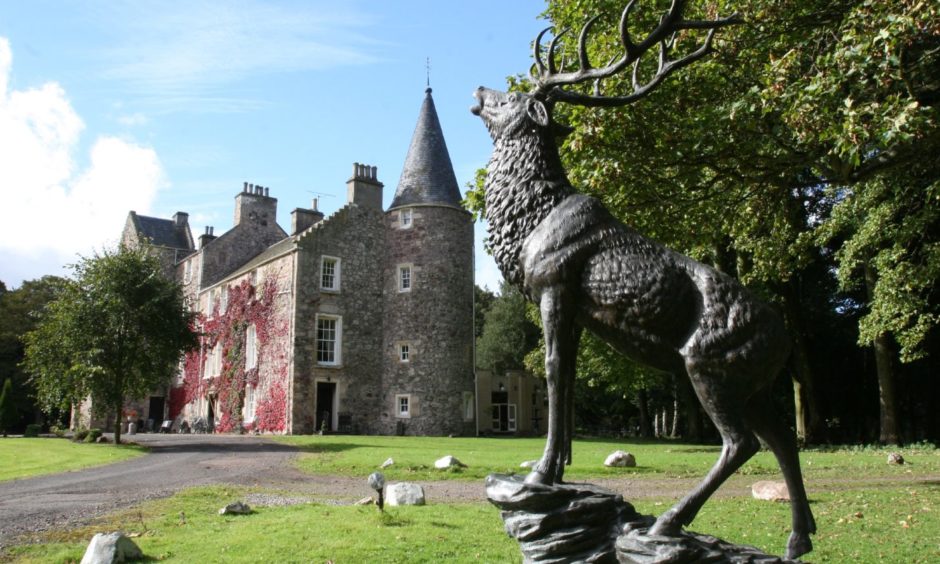 Nobody was available for comment at Fernie Castle Hotel at the weekend and it is not known how the sale will affect the hotel's operations.
The venue's phones are not currently manned and those looking to make reservations are asked to contact Fernie Castle by email.
Describing the property on its website, Knight Frank estate agents said: "The B-listed tower house with circular turret has plenty of original features including the Keep bar dating back to 1530 and the Auld Alliance dining room with its Georgian chandelier.
"The circular ballroom which can accommodate up to 180 guests was built in 1968 and has its own lounge bar overlooking the lochan."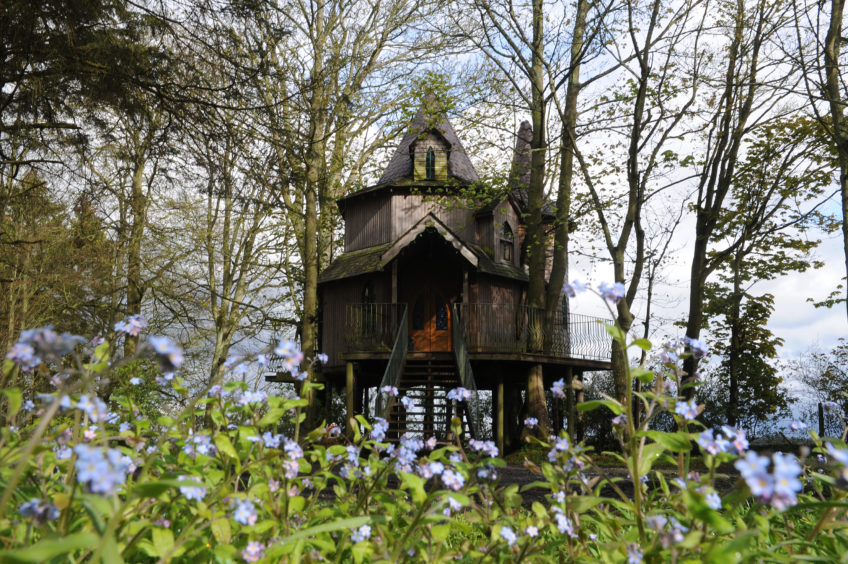 The historic landmark is about 480 years old, however an ancient castle, belonging to the Earl of Fife, was recorded on the site as early as 1353.
It is named after the family of Fernie, who were local landowners.
It was once home to the Lords Balfour of Burleigh and its ballroom, the Balfour Suite, is named after them.
Fernie Castle remained a private home before being converted into a hotel in 1960.
In recent years, Fernie Castle has been a popular wedding venue.
The estate agents continued: "The castle is registered as a hotel but is primarily used as an exclusive or semi exclusive venue for private lunches, dinner parties, conferences and weddings.
"In addition there is a three bedroom cottage and a luxury one-bedroom treehouse.
"The garden policies extend to 17 acres in total and include lawns, planted borders, a lochan and surrounded by mature woodland. There are also a couple of paddocks.
"Fernie Castle offers the opportunity as a private home or to continue as a hotel/corporate venue."